TEXAS A&M
Texas A&M AD Ross Bjork responds to governor Greg Abbott's statement on stadium attendance
This week, Texas governor Greg Abbott reportedly held a call with the state's FBS athletic directors, discussing stadium capacity for 2020.
Per USA TODAY's Dan Wolken, Abbott said it would be highly unlikely to have anything over 50% capacity this fall.
As you can see below, Texas A&M AD Ross Bjork thanked the governor for the call, but said it is still too early to make a final decision about anything:
Had lots of inquires about this so here's what I gave to @BrentZwerneman & others. We will continue to see how things progress & make appropriate decisions. Appreciate our @12thMan @12thManFndtn donors, season ticket holders, fans & students for their patience & support. https://t.co/LwYJCjGfVI pic.twitter.com/PdmpUdhDRV

— Ross Bjork (@RossBjorkAD) June 13, 2020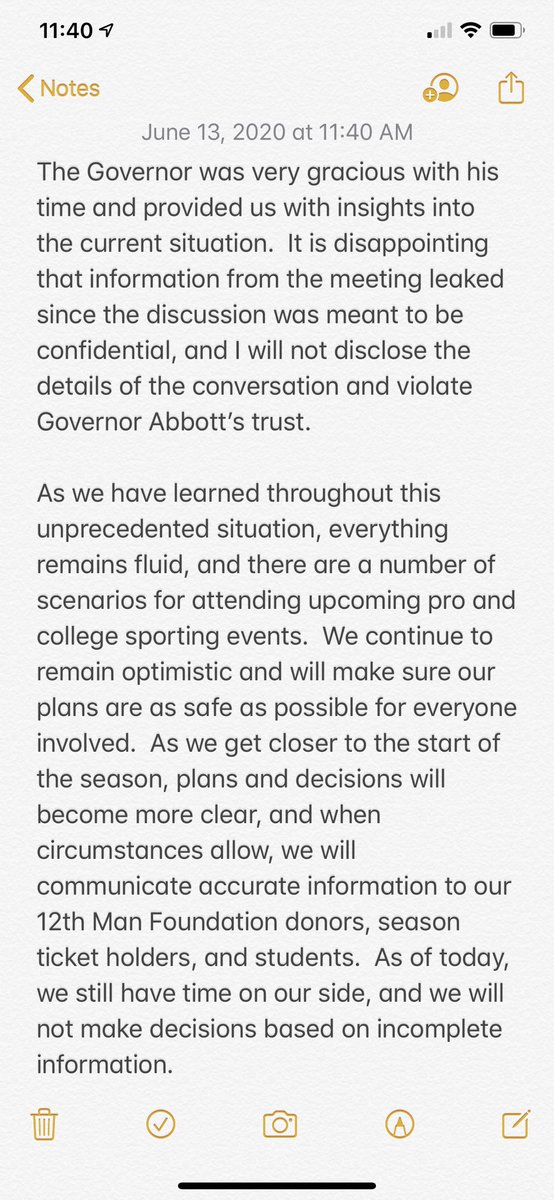 It is only June, and the season isn't supposed to start until September, so things could change.
How full will stadiums be during the 2020 season? That still remains to be seen.