TEXAS A&M
Texas A&M fined $100,000 by the SEC
Texas A&M shocked the nation on Saturday night in College Station, knocking off No. 1 Alabama 41-38 thanks to a last-second field goal from Seth Small.
Then, the party was on, as fans stormed the field to celebrate the big-time victory.
So, it comes as no surprise that, on Monday, the SEC announced a hefty fine for the Aggies. The school has been fined $100,000 for having fans rush the field:
https://twitter.com/bmarcello/status/1447631265121845248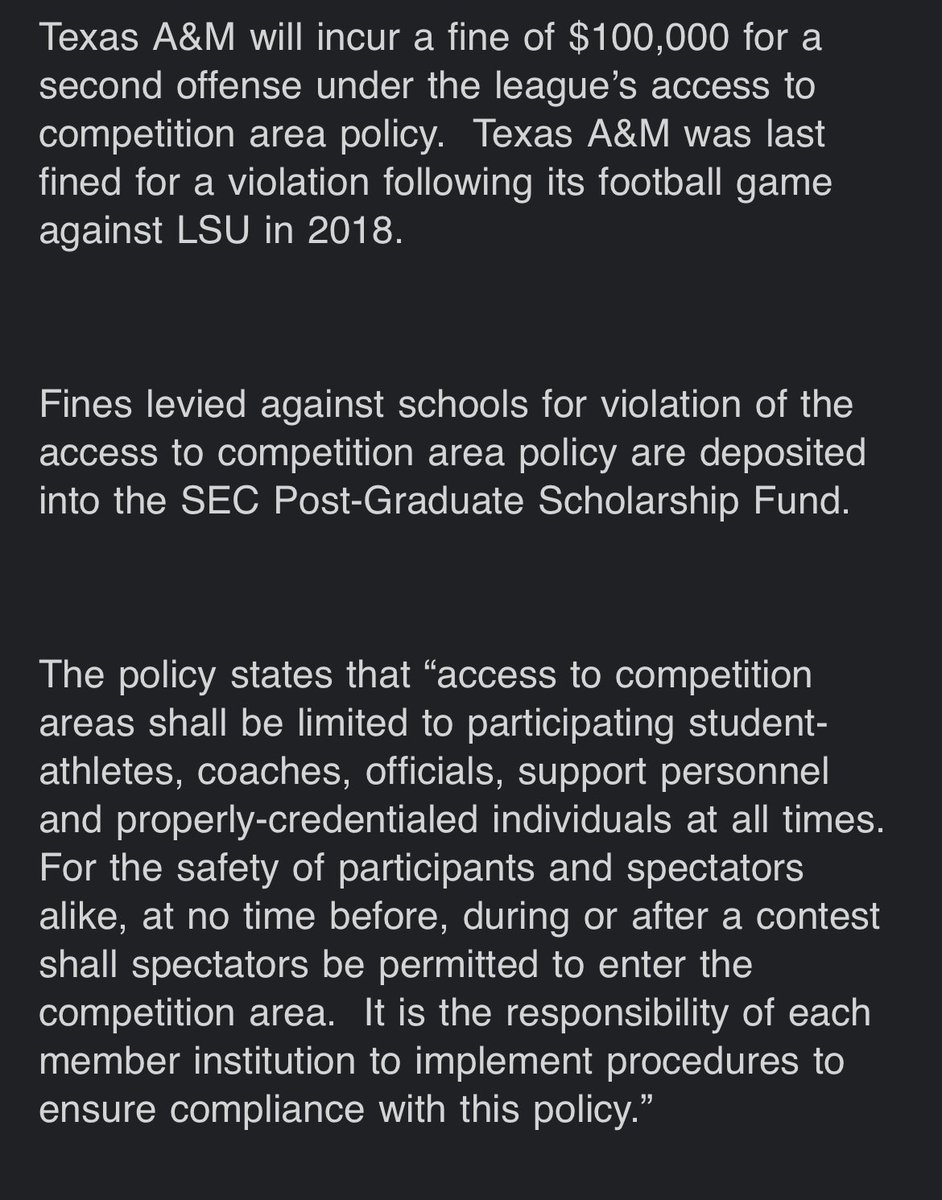 Of course, after a big win like Saturday's, that's a fine the school will gladly pay.
Now, we'll see if this big win sparks the Aggies to get back on track after disappointing losses to Arkansas and Mississippi State the 2 weeks before beating Alabama.