TEXAS A&M
Texas A&M senior starter, team captain opts out of 2020 season
Texas A&M has received a lot of offseason buzz heading into Year 3 of the Jimbo Fisher era. If the Aggies are going to compete for an SEC West title and more, they'll have to do it without one of Kellen Mond's top targets.
On Sunday, Texas A&M wide receiver Jhamon Ausbon announced that he is opting out of the 2020 season to prepare for the 2021 NFL Draft. Ausbon shared a note via his Twitter account, noting he plans to complete his coursework to receive his bachelor's degree this fall: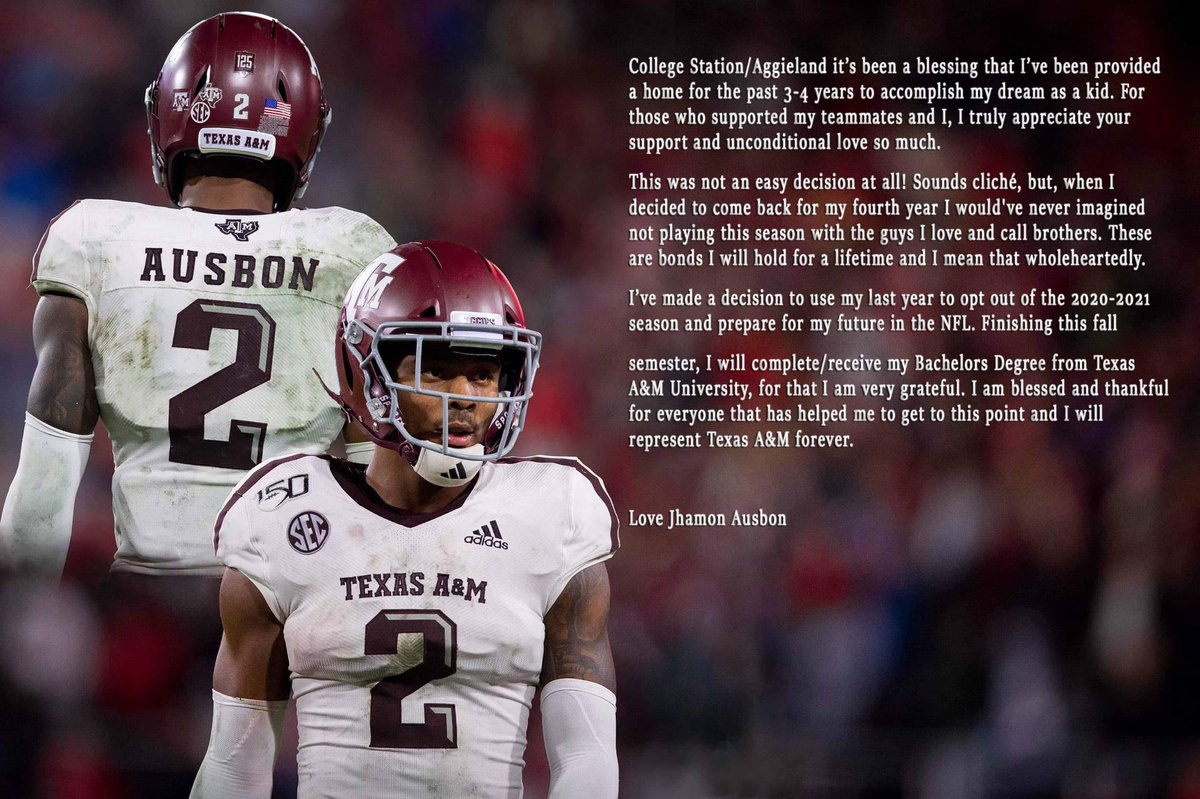 On Thursday, Fisher commented on Ausbon's absence from practice, noting the wide receiver was still part of the team.
"He's still with our team. Sometimes these guys take time to reflect on different things. Aus is still with our team and on our roster," Fisher told reporters.
Ausbon started all 13 games last season for Texas A&M. He recorded 66 catches for 872 yards and 5 touchdowns in 2019 as a team captain during his junior year.