Texas A&M F DJ Hogg makes surprising decision to enter 2018 NBA Draft
DJ Hogg was a big part of what the Texas A&M Aggies did this year, making a Sweet 16 run and knocking off defending champion North Carolina in the process.
Hogg averaged 11.1 points, 5.3 rebounds and 2.6 assists in 32 games this year, but he was often overshadowed by Robert Williams, Tyler Davis and T.J. Starks.
However, on Monday, he announced he was going to enter the 2018 NBA Draft and would hire an agent, making him ineligible to return to Texas A&M:
— DJ Hogg  (@Dj_hogg1) April 10, 2018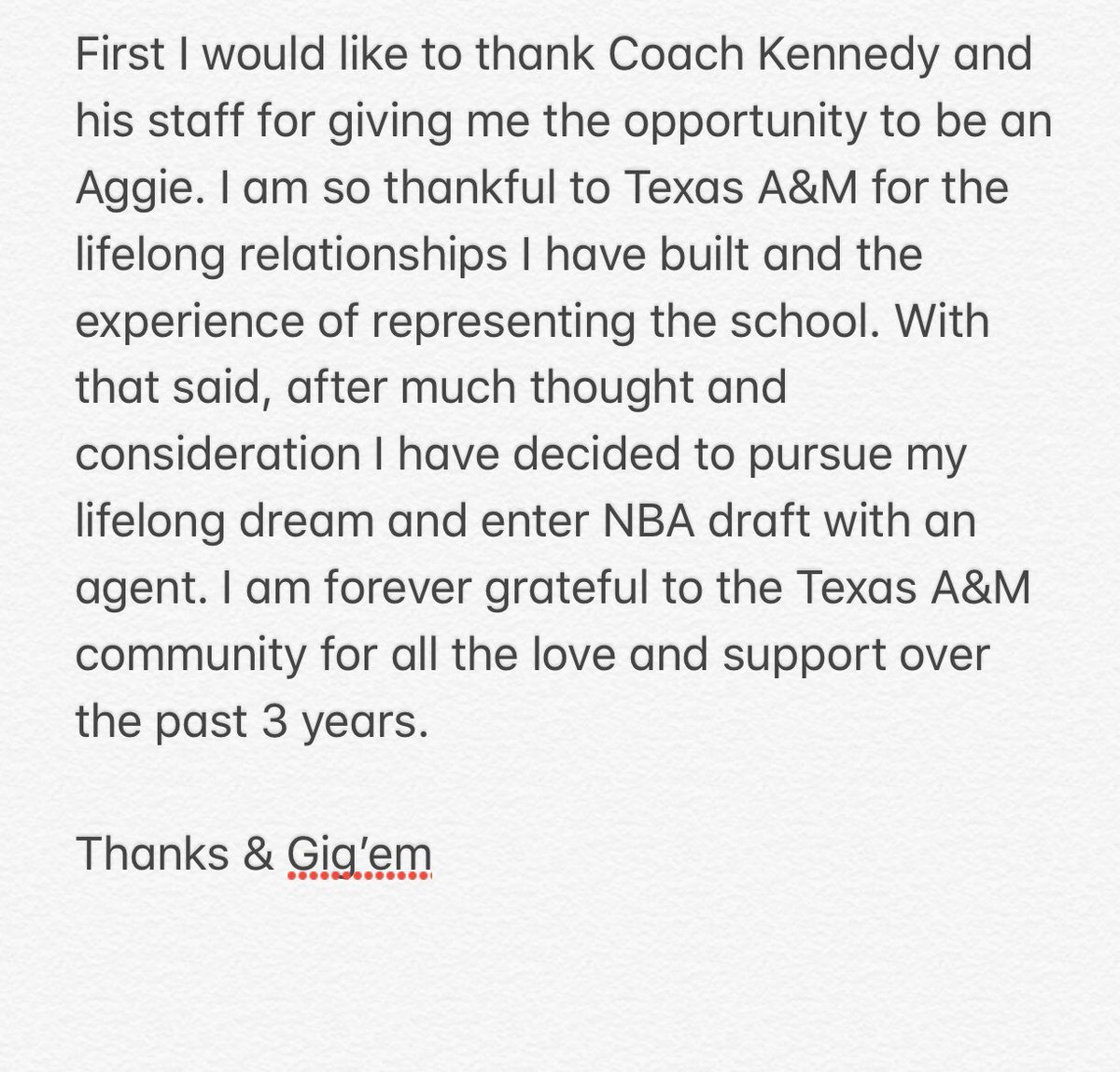 Hogg isn't currently projected to be drafted by many major outlets, but that could be because his entry into the draft was a surprise.
Will he find an NBA home or will he end up playing overseas next season? That remains to be seen, but it's a big loss for coach Billy Kennedy and the Aggies.