TEXAS A&M
What Texas A&M's Kyle Field looks like with a fresh blanket of snow on it
It's not every day you see a photo of Kyle Field covered in snow. But that's exactly what we got on Sunday.
A storm forecast for portions of Texas brought several inches of snow to College Station and the surrounding area, while other parts of the state received rain, sleet and snow. All told, up to 5 inches had fallen in the area early Sunday evening.
Earlier in the day, the Texas A&M football social media team was able to get a video some nice photos of the white stuff while it was falling, and posted the shots to its official Twitter account:
L❄️❄️kin' good, Kyle Field! 😍#GigEm pic.twitter.com/DiO22hqtwp

— Texas A&M Football 🍊🌴🏆 (@AggieFootball) January 11, 2021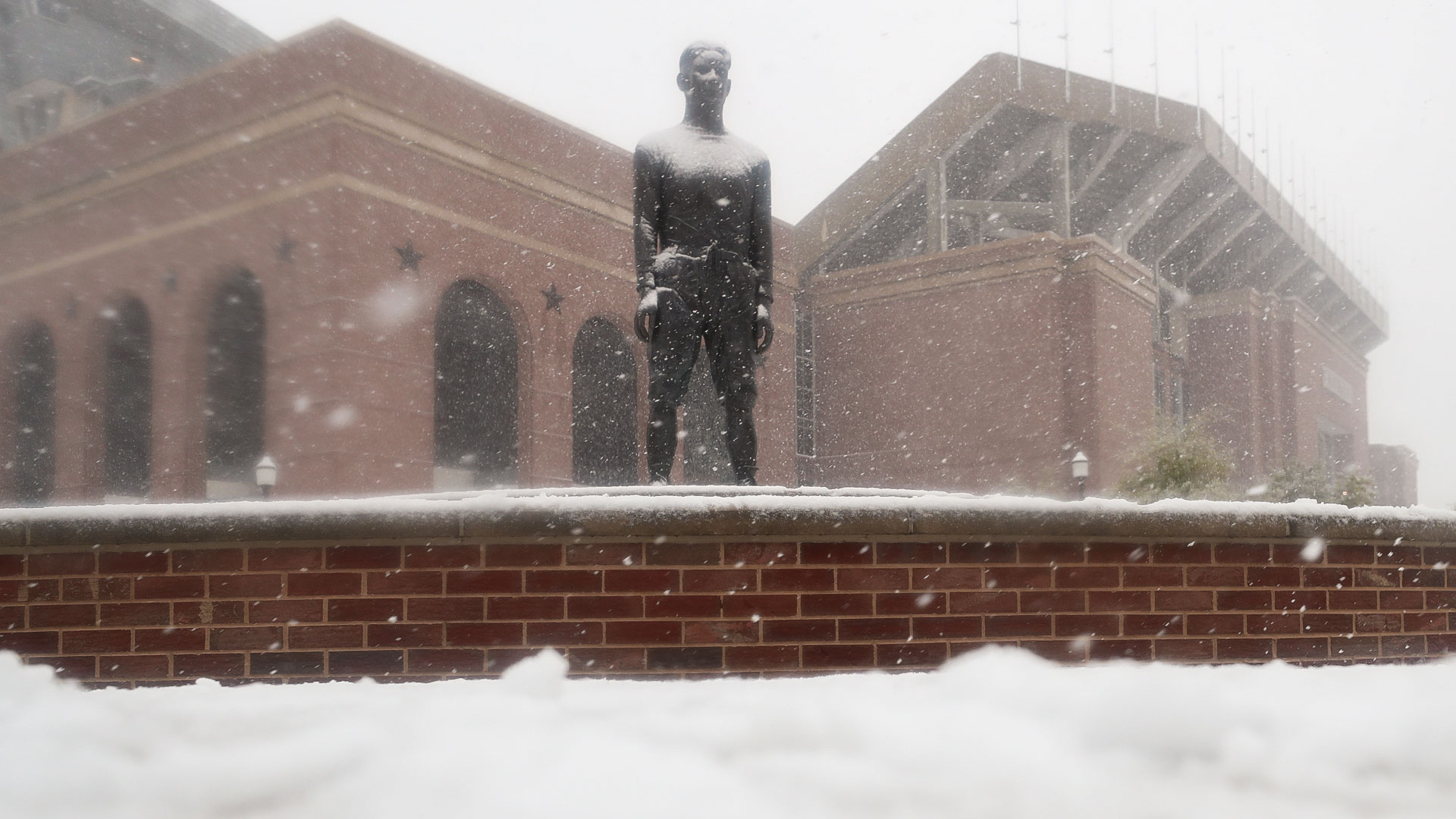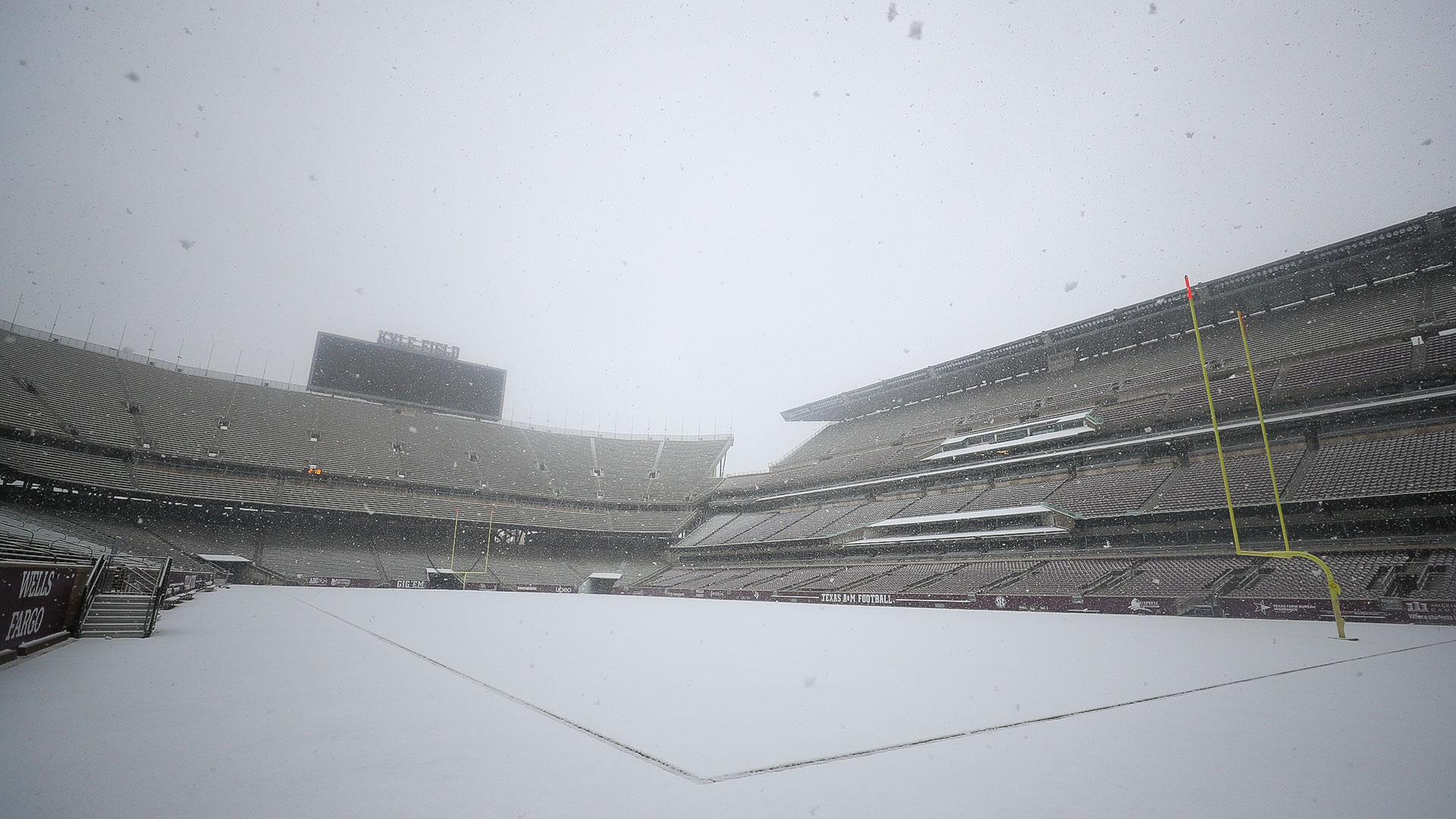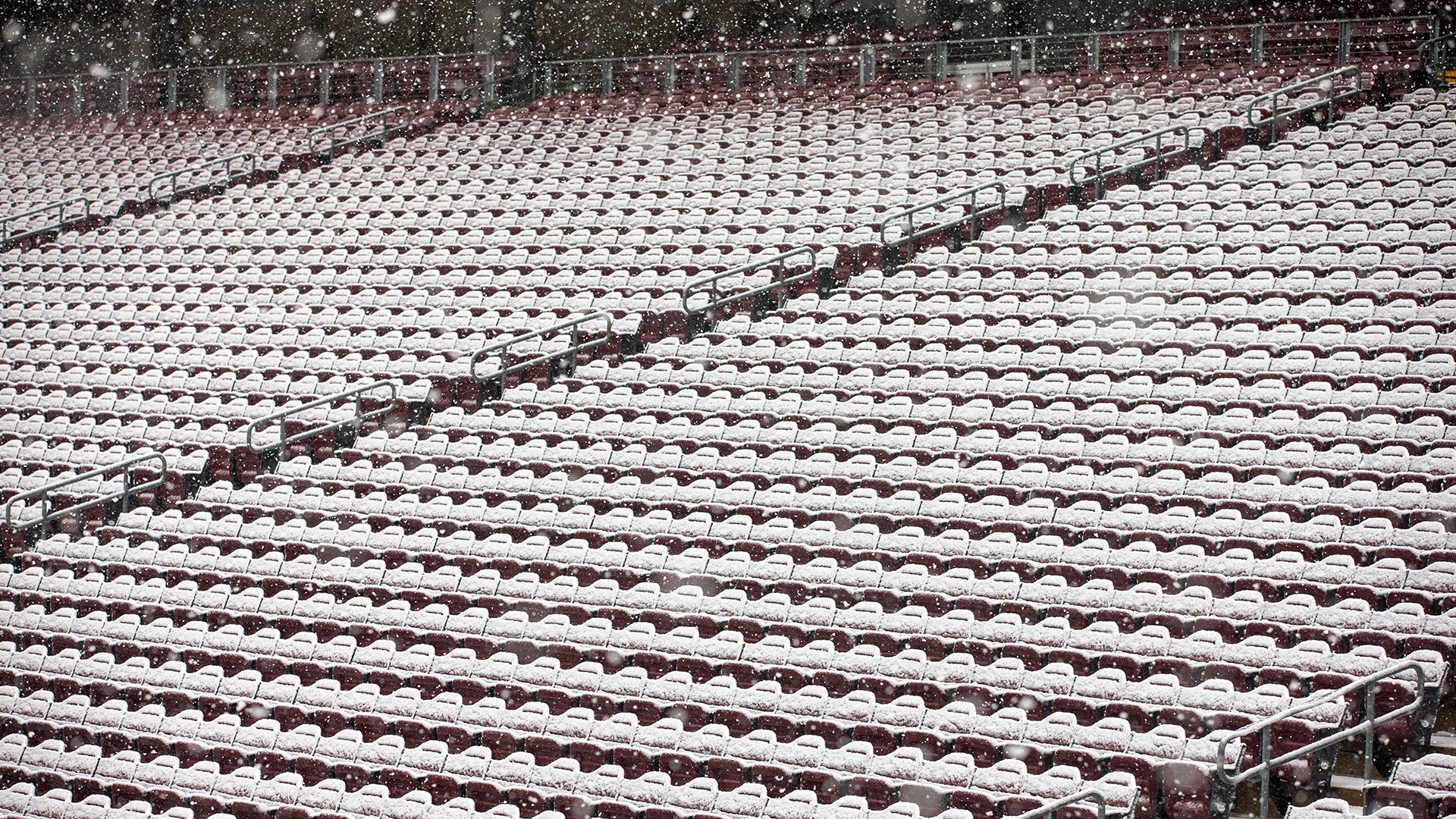 Get a good look at it, because the snow will be completely gone before you know it. Forecast highs for College Station are set to be in the upper 40s on Tuesday and mid-50s on Wednesday before going all the way up to 67 on Thursday.
But at least for Sunday, Aggieland was able to get a little post-New Year's weather surprise.