TENNESSEE
Artist renderings for potential Neyland Stadium renovation
Neyland Stadium might be getting a facelift, and now we can see how it might look when the procedure is complete.
According to Grant Ramey of the Knoxville News-Sentinel, the conceptual images of the potential renovations were included in a survey sent to donors, ticket purchasers and other supporters of UT athletics. However, they weren't released by Tennessee because they're only conceptual.
Among the additions are:
-Chair back seating in the lower west level
-Club seats added in the south end zone
-Patio boxes to the lower bowl along the sideline or in the end zone
-South end zone suites
-An addition to the upper level in the south end zone
-Ledge seats to the top of the lower bowl in the end zones or along the sidelines
-Club lounge to the south end zone
According to Ramey, the "primary objectives" are to increase the width of the south and east concourses. Upgrades to restrooms, technology, videoboards, cellular service and sound are also a main focal point of the renovations.
However, nothing has been finalied in terms of renovations design, cost or timeline and survey results, and renovations won't impact the upcoming season.
Here's a look at the renderings, courtesy of the survey sent out by the university.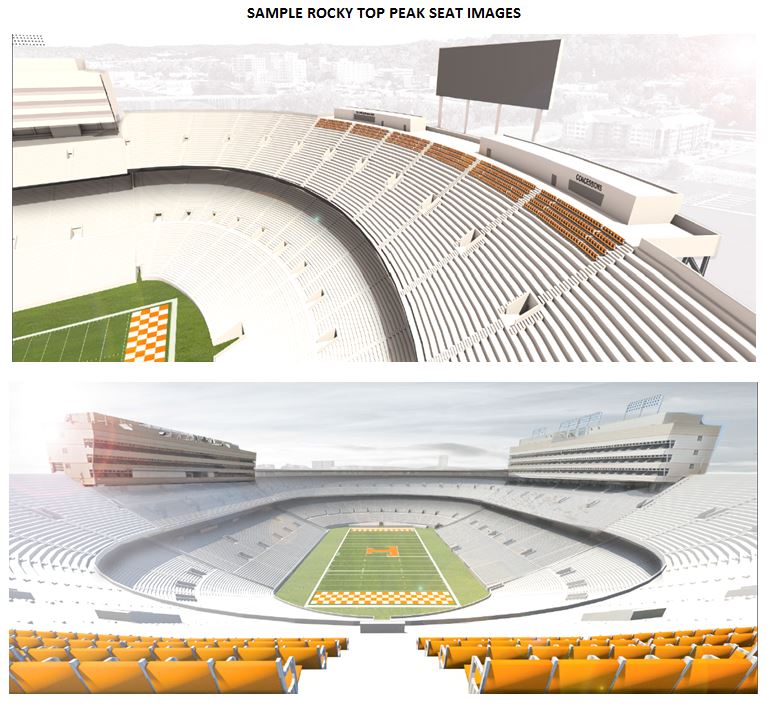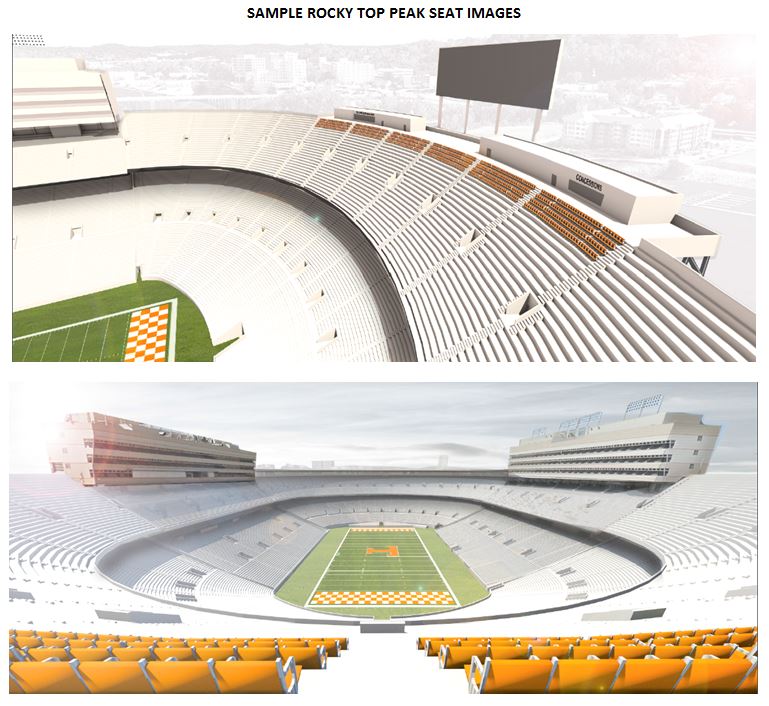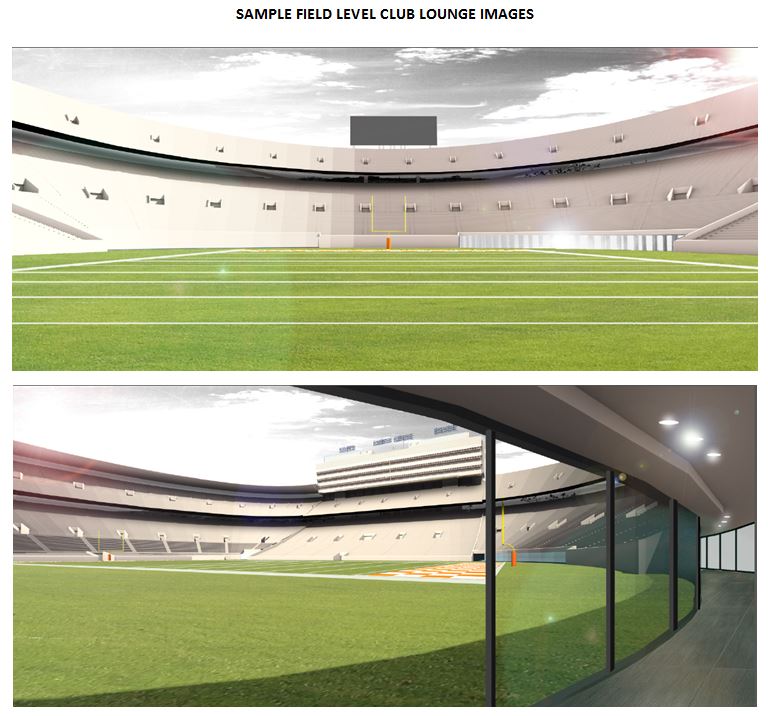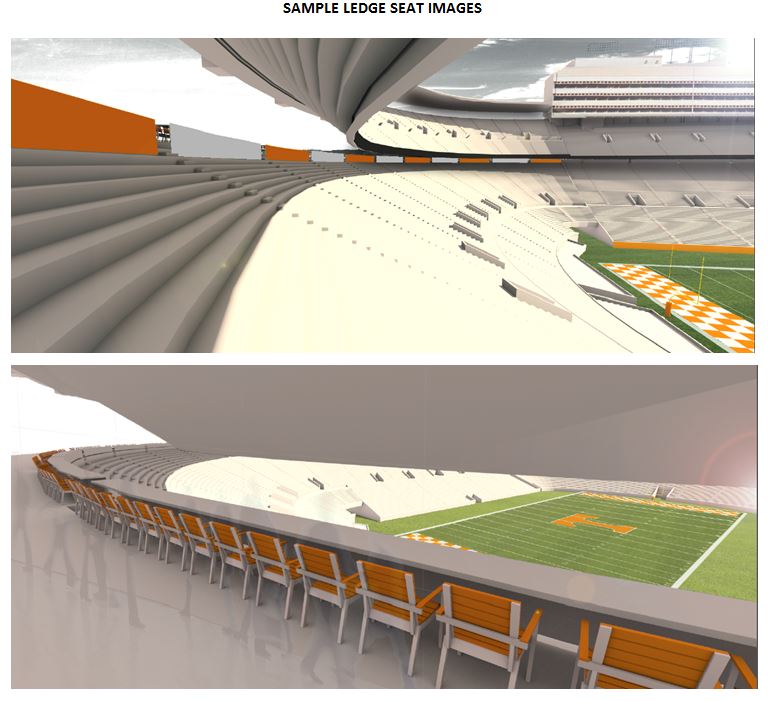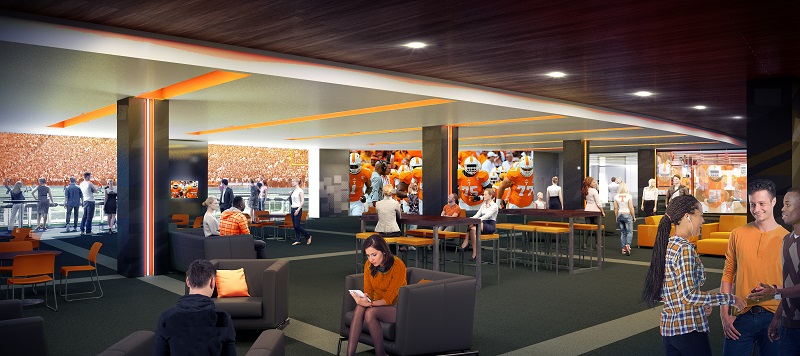 Read More
Tennessee online sports betting officially launched on November 1, 2020, and many of the largest sportsbooks are live and operating in the volunteer state. Tennessee is only one of a handful of SEC football states with legalized sports betting.