Former high school receiver turned defensive lineman, Darel Middleton measures in at 6'7", 315 pounds for Tennessee
Despite the fact he went to high school just outside of Knoxville, it has been a long road for Darel Middleton to get to Tennessee. Now that he has finally arrived on Rocky Top, he's doing whatever it takes to get on the field for Jeremy Pruitt's defense.
If you are unfamiliar with Middleton's story, the former Oak Ridge High School star played both sides of the ball, including some wide receiver. He committed to Tennessee coming out of high school but failed to qualify in school and had to go to East Mississippi Community College, aka the original "Last Chance U" school from the popular Netflix show.
Following two years in junior college, Middleton has finally arrived on Rocky Top but he's not a receiver, anymore. Middleton measures in at 6-foot-7, 315-pounds and is projected to play on the Volunteers defensive line this season.
Middleton recently shared this photo of himself heading into fall camp: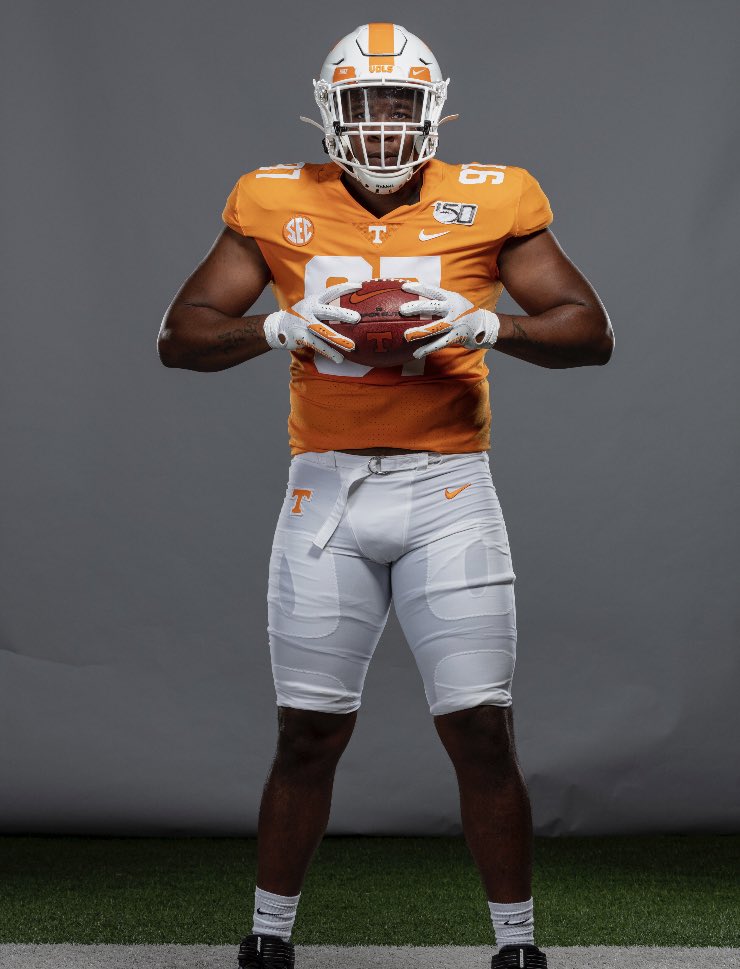 It takes quite a transformation to go from high school wideout to become an SEC lineman but Middleton has found a way to do it.
Check out his high school highlight reel below, which features Middleton in action as a wideout:

Read More
Tennessee sports betting officially launched on November 1, 2020. Tennessee was the first SEC state to legalize sports betting.