TENNESSEE
LOOK: West Virginia sends 10 coaches to visit top Tennessee target, 5-star OL Darnell Wright
Neal Brown is attempting to make waves not long after accepting the head coaching position at West Virginia by breaking the hearts of Tennessee fans everywhere.
If you are a die-hard Volunteer fan and you follow recruiting, you know the name Darnell Wright. If recruiting isn't your thing, Wright is a five-star prospect from Huntington, West Virginia that has been considered a longtime Tennessee lean. So much so, that the likes of Alabama and Georgia have stopped recruiting him for the fear they are simply wasting their time as the 6-foot-6, 275-pound Under Armour All-American seems destined to play on Rocky Top.
That perception may have deterred former West Virginia coach Dana Holgorsen from recruiting Wright but it hasn't stopped Brown from making his push at the 11th hour. Brown has gotten Wright to visit Morgantown on an official visit, the only official visit the five-star lineman has taken during his recruitment, and recently sent the house to visit Wright's Huntington High School.
Check out this photo posted on Twitter by Schuyler Callihan of Dubvnation.com, which features Brown and nine Mountaineer assistant coaches courting Wright (in the middle under the yellow H sign) this week: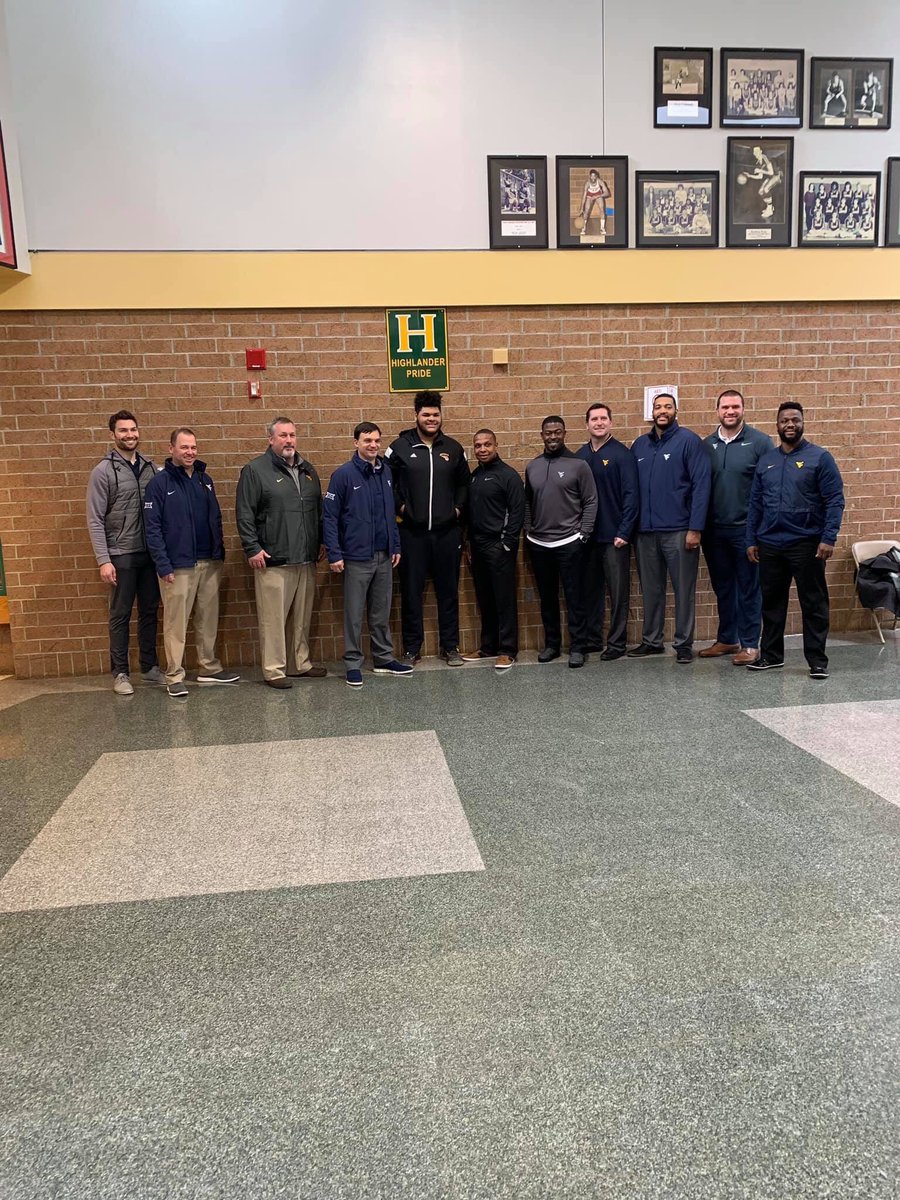 It's unclear how impressed Wright will be by this late push from the in-state program but he is scheduled to visit Knoxville this weekend on an official visit, which is the final weekend before National Signing Day.
Tennessee will have the final opportunity to impress the West Virginia native leading up to his final decision, which should calm the nerves of Volunteer fans, but this Hail Mary attempt by Brown and West Virginia is at the very least a creative way to show just how much Wright staying home would mean to the new coaching staff in Morgantown.