TENNESSEE
Fearless Prediction: Tennessee at Alabama
The Fearless Prediction took one on the chin last week as the beer cans and mustard containers were raining from the sky.
But a new week brings with it the opportunity to get back on track. So let's get after it.
The "Third Saturday in October" is actually the Fourth Saturday this year, as Tennessee makes the trip to Tuscaloosa to face 4th-ranked Alabama.
While Tennessee was coming up a few yards short of an upset against Ole Miss, Alabama was rolling over Mississippi State. There was no hangover for the Tide after their loss at Texas A&M.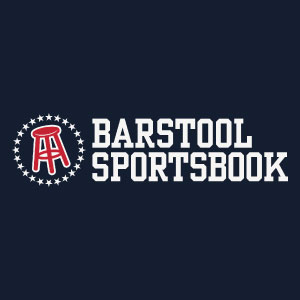 Barstool Sportsbook
STATES: MD, LA, CO, IL, IN, MI, NJ, PA, VA, TN, AZ, IA, WV
SIGNUP BONUS
$1,000
Read More
Sports betting in Tennessee officially launched on November 1, 2020, and many of the largest sportsbooks are live and operating in the volunteer state. Tennessee is only one of a handful of SEC football states with legalized sports betting.
BET INSURANCE!
The Vols will see a familiar face on Saturday night. Linebacker Henry To'o To'o was one of Tennessee's best players in 2019 and 2020, but he jumped to the Crimson Tide following the firing of Jeremy Pruitt. He was the Vols' biggest transfer portal loss. To'o To'o hasn't missed much in the transition. He leads Alabama in tackles with 54 … but he might not even be the best player at his position on the team.
Sophomore linebacker Will Anderson Jr. is coming off a 4-sack performance against Mississippi State and leads the nation in tackles for loss with 11. To'o To'o and Anderson make up a solid 1-2 punch.
The Crimson Tide defense ranks 17th in the nation. They are good, but not as dominant as they've been in the past. Florida and Texas A&M were both able to move the football against them, and Tennessee should be able to as well.
That is, if they are healthy.
Quarterback Hendon Hooker was banged up at the end of the Ole Miss game. Offensive lineman Cade Mays was knocked out early on Saturday night. Running back Tiyon Evans wasn't healthy enough to play against the Rebels. Earlier this week, Tennessee head coach Josh Heupel said those 3 should be considered "day-to-day."
The biggest issue obviously would be if Hooker can't play. Tennessee would be forced to start Joe Milton. The Vols' offense clicks with Hooker in ways it simply hasn't yet with Milton. Tennessee is ranked 11th in the country in scoring at 39.3 points a game, but the Vols will be hard-pressed to get close to that number against Bama if Milton is under center.
As for the Crimson Tide offense, they are once again lighting up the scoreboard. The Tide are 4th in the country, putting up 45 points per game. Quarterback Bryce Young is a Heisman Trophy candidate, throwing for nearly 2,100 yards with 24 touchdowns. Jameson Williams and John Metchie are his top 2 options in the passing game with a combined 1,067 receiving yards and 9 scores. Running back Brian Robinson Jr. has 759 yards from scrimmage and 10 touchdowns.
Tennessee's undermanned defense won't be intimidated by those athletes after their performance against Ole Miss. Despite being on the field for over 100 plays, the Vols held their own, holding Ole Miss to 31 points and only 7 in the 2nd half.
Linebacker Jeremy Banks is having a terrific season, leading the Vols in tackles with 48, tackles for a loss with 9 and sacks with 4.5.
Tennessee hasn't beaten Alabama since 2006, a span of 14 straight losses to Nick Saban. Only 2 of those games were even close. Over the years, this has been a streaky series, and right now it is in Bama's favor.
As hard as it might be for Tennessee fans to believe, that streak won't last forever because forever is a long time. Besides, Saban can't coach for all eternity.
(Long pause)
Right?
Tennessee is certainly better than it was a year ago and Alabama is slightly worse. The gap might be closing a hair, but not enough to make a difference on the bottom line this year.
Fearless Prediction time …
Alabama 42, Tennessee 20