TENNESSEE
Georgia State masterfully trolls Tennessee with Labor Day ticket package sale
Forget the turnover trash can, the Volunteers found a new way to embarrass their fans following a season opener.
Despite the optimism following an offseason that appeared to show progress on Rocky Top, the Tennessee football program remains a laughing stock in SEC circles following the team's 38-30 loss in Neyland Stadium on Saturday. The final score of the game wasn't even indicative of the game, as the Vols added a late touchdown with seconds remaining in the contest to draw within eight points.
Following that disastrous result, Georgia State has set out to capture all the momentum from the program's biggest win the program's short history with a Labor Day ticket sale.
Georgia State fans can currently purchase four tickets for the price of $38.30, which is an obvious reference to the score of Saturday's game.
To add insult to the promotion, the school is using the hashtag UpseT in the below graphic: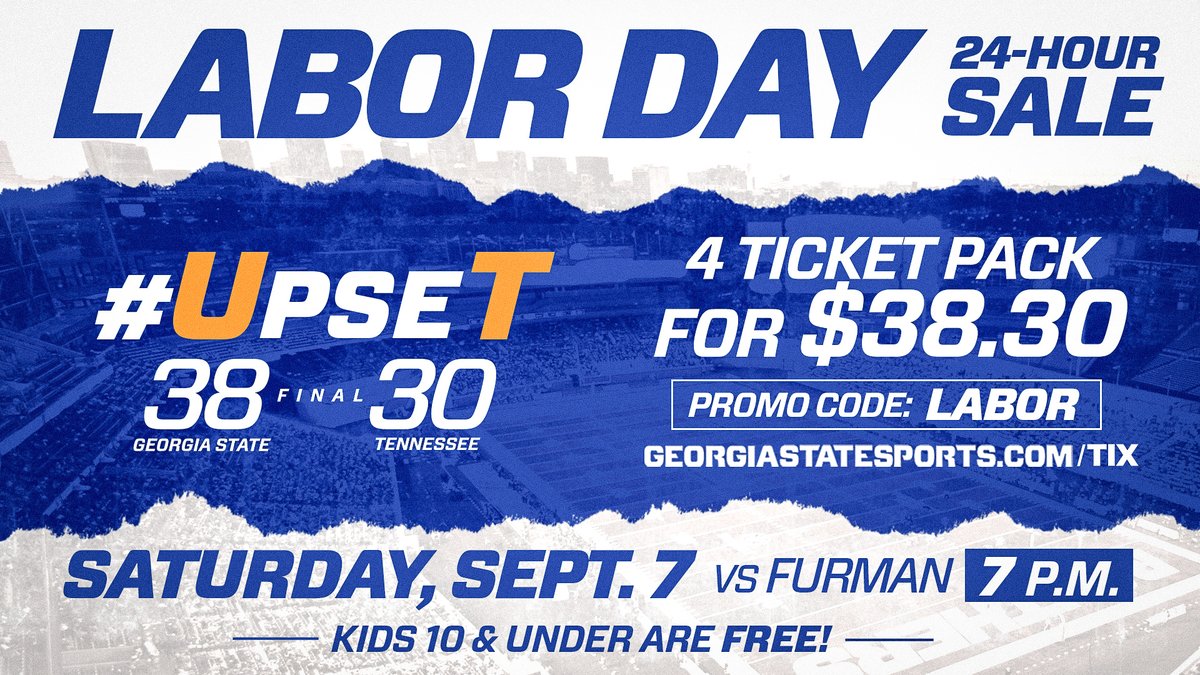 It can't get much lower than this for Tennessee football.