TENNESSEE
Lane Kiffin having fun with all the attention Tennessee fans are giving him
Does Tennessee really have a chance to bring Lane Kiffin back to Rocky Top following the firing of Jeremy Pruitt?
That's the question many Volunteer fans are asking themselves as Kiffin speculation has been running rampant for days in Knoxville with even the Ole Miss coach finding the rumor mill tough to avoid at this moment.
Case in point, we've reached the part of the Tennessee coaching search where fake Twitter accounts are popping up claiming the Vols have made a hire. If you missed it on Monday, a fake Tennessee 247Sports account "announced" that Kiffin was "coming home!" to Tennessee.
Keep in mind Kiffin spent 10 months in Knoxville, he's now been in Oxford longer than he was ever lived in Knoxville, which makes the "home" part even more ironic if you think about it.
Turns out, the fake news regarding Tennessee hiring Kiffin on Monday has even reached Oxford.
In the exchange below, you can see Kiffin laughed it all off: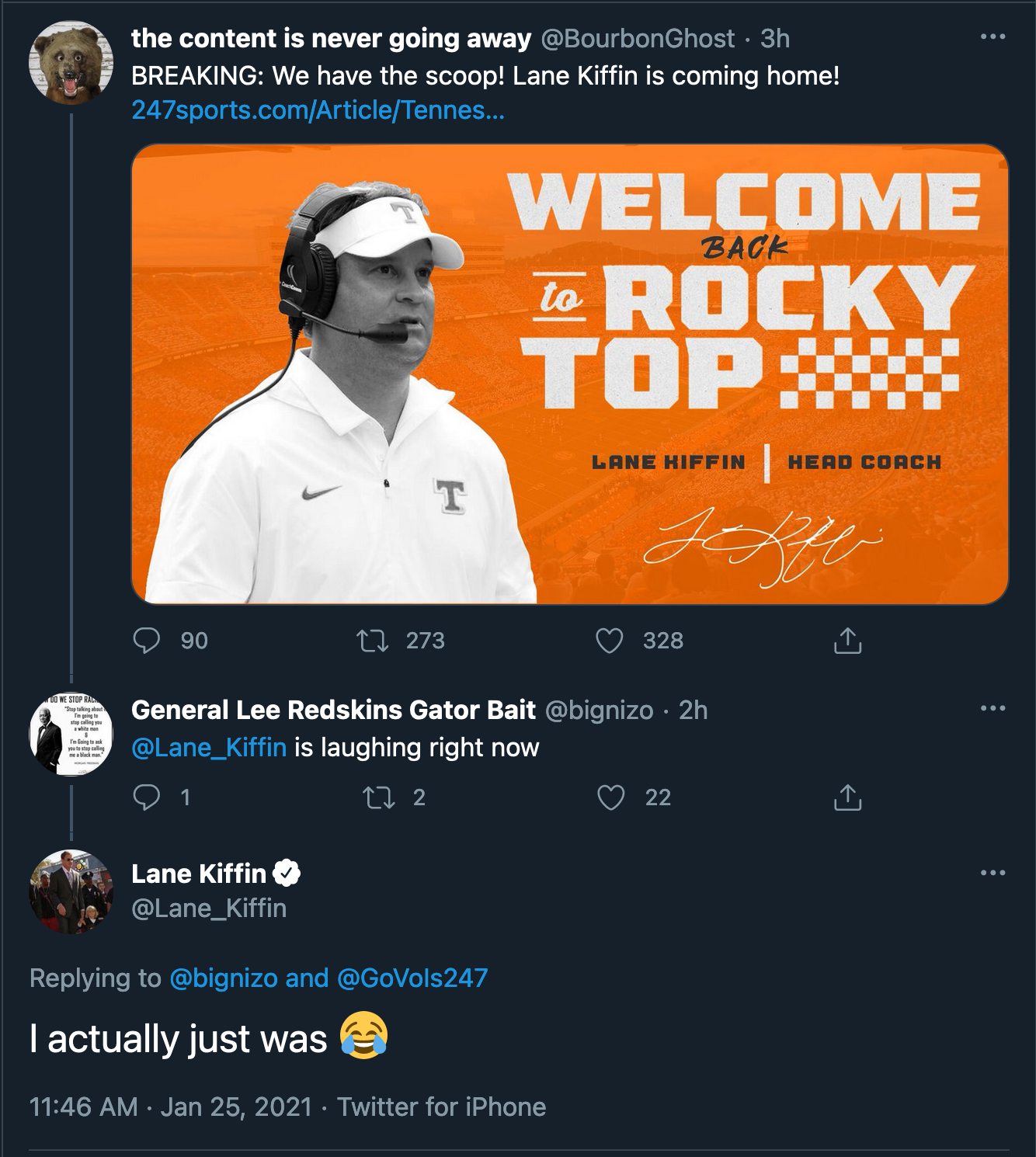 If Kiffin was hired by Tennessee, it appears that would be news to him.