TENNESSEE
One updated projection has Southern Miss a favorite over Tennessee in Neyland Stadium
It certainly feels like things cannot get worse for the Tennessee Volunteers this season, but one updated projection has an abysmal prediction for an upcoming game.
Tennessee fell to South Carolina at home Saturday by a score of 15-9, and the Volunteers managed just three field goals and could not find the end zone. The last time Tennessee scored a touchdown was in the second quarter of this season's game against UMass.
The Vols are struggling, and fans are livid with head coach Butch Jones. It seems impossible that his seat could get any hotter.
The Volunteers do have six games left in the season, but the outlook is not a great one. One interesting projection incredibly has Tennessee as a home underdog to Southern Miss. These come via the S&P+ projections from SB Nation.
Here is a look at the projection shared on Twitter: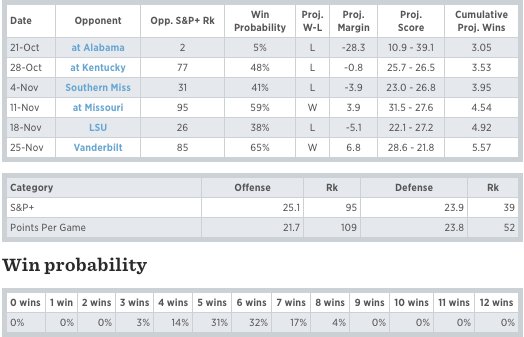 Southern Miss does have a 4-2 record and gave Kentucky a fight in the season opener. However, the Golden Eagle did allow North Texas to rack up 43 points in a blowout.
Losing to Southern Miss probably seemed unimaginable at the start of the season, but anything seems possible with the way Tennessee is playing.
Read More
Tennessee sports betting officially launched on November 1, 2020. Tennessee was the first SEC state to legalize sports betting.