TENNESSEE
PHOTOS: Tennessee was agonizingly close to making game-defining score in loss to Gamecocks
If you saw how upset freshman quarterback Jarrett Guaranatano was following the final play of Tennessee's 15-9 loss at home to South Carolina, you likely thought his emotion had everything to do with the result of the final play of the game — an incompletion that ended the contest.
While that may indeed be the case, in his postgame press conference, the young quarterback explained he thought the Vols had that play after he threw the ball. If you didn't realize how close the final play was in the end zone, these photos explain why Guarantano had that feeling.
Just how small was the margin on the final play?
The ball hit receiver Brandon Johnson in both hands, but the sophomore just came up just short. Check out these photos, which were posted by sports anchor Daren Stoltzfus of WCIV in Charleston.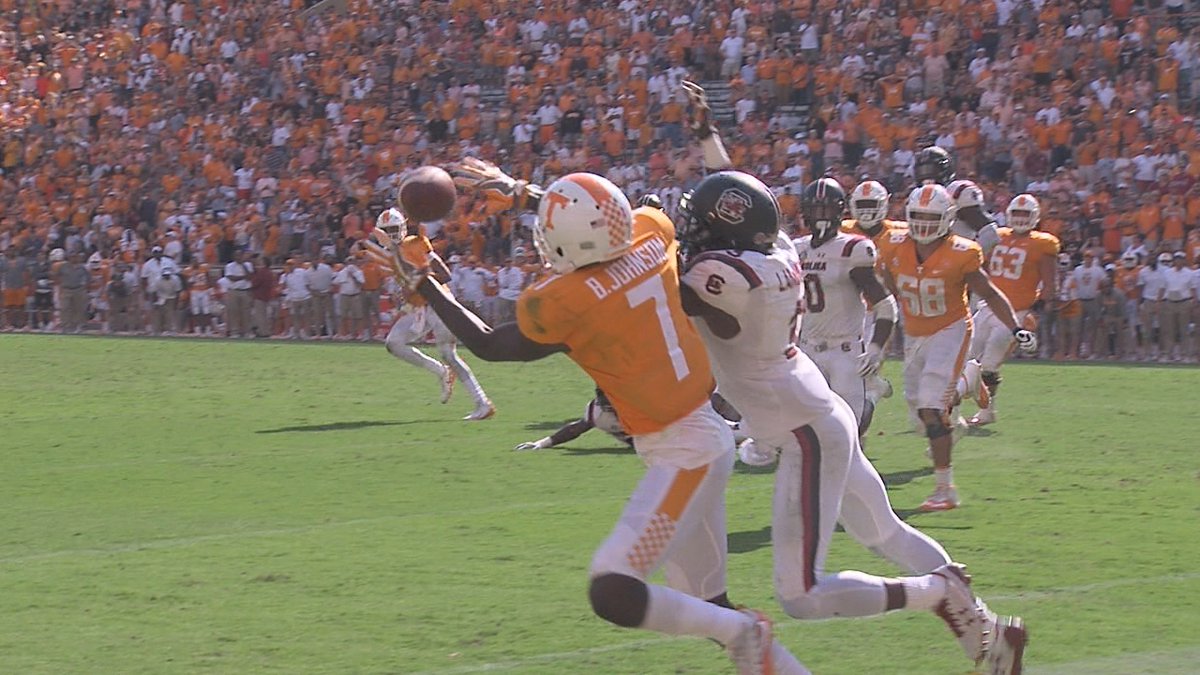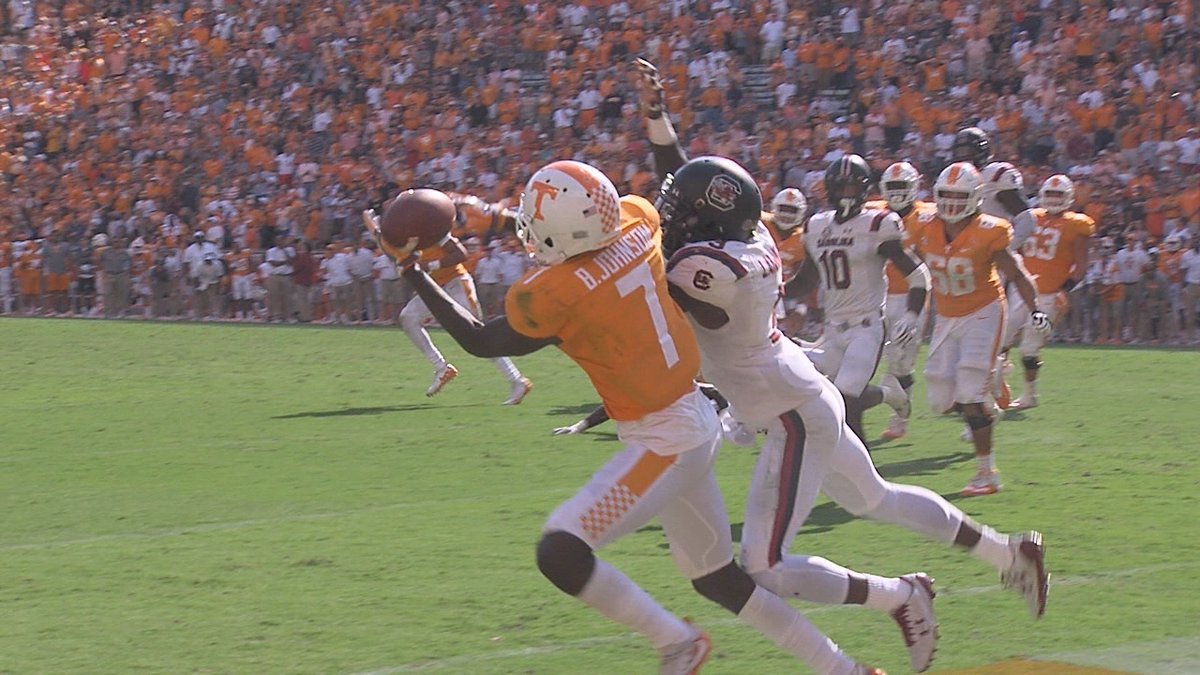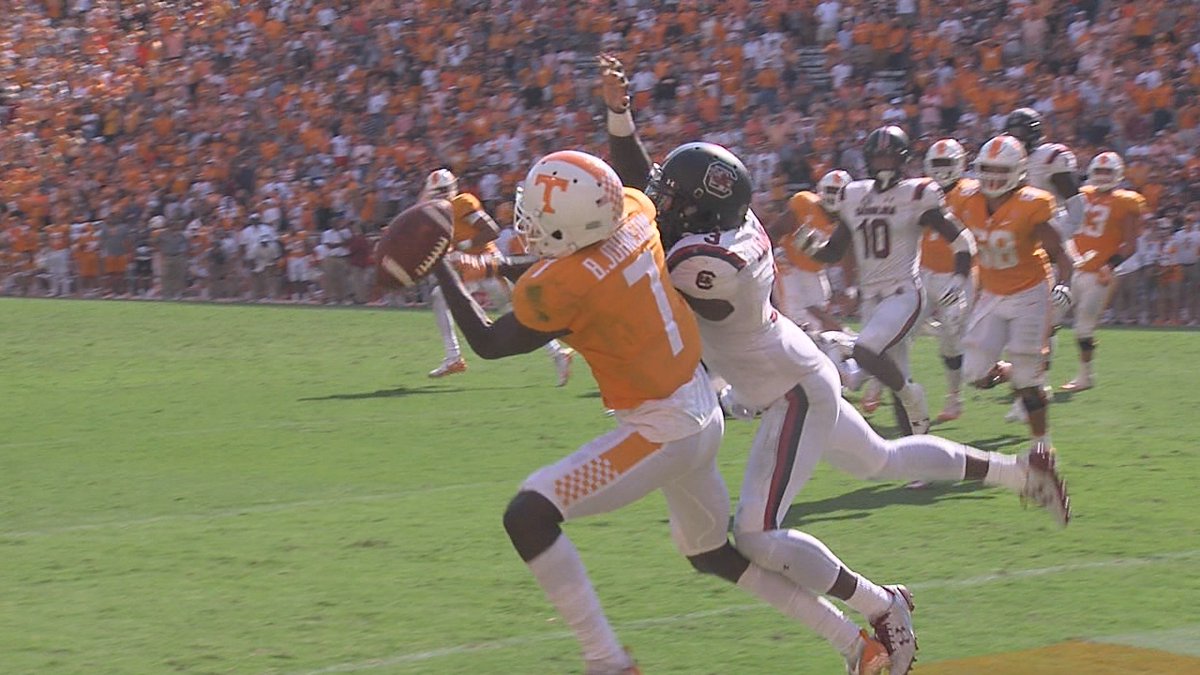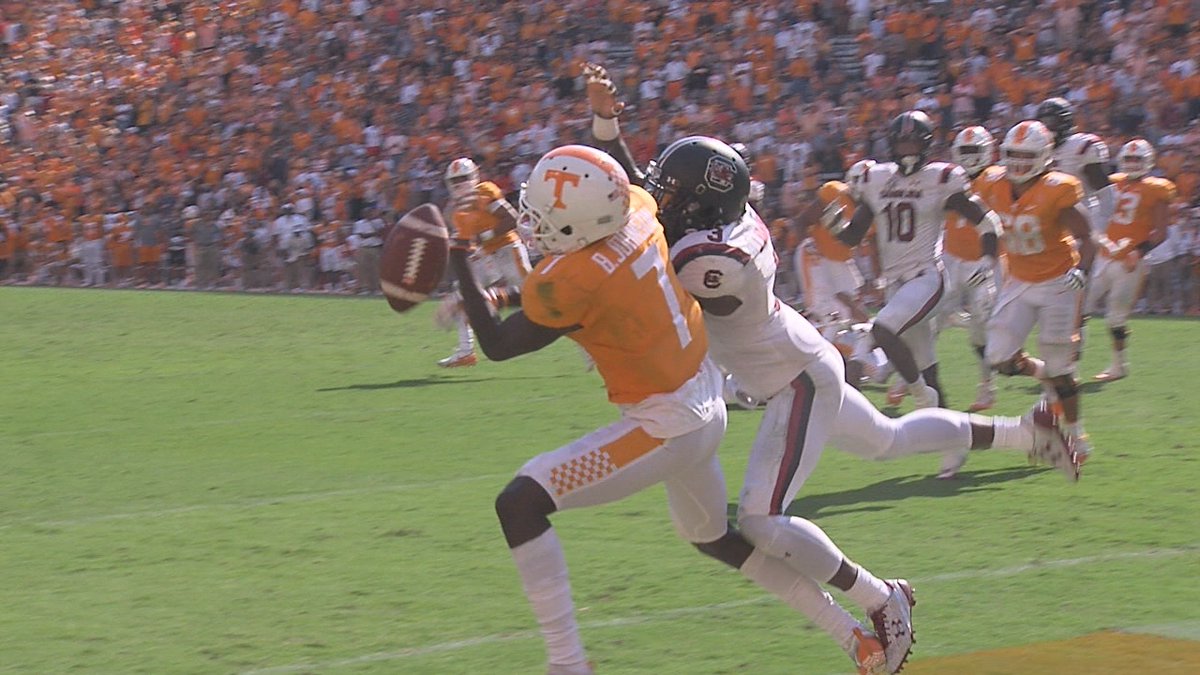 Read More
Tennessee sportsbooks are live in the Volunteer state since November 1, 2020. Tennessee was the first SEC state to legalize sports betting.