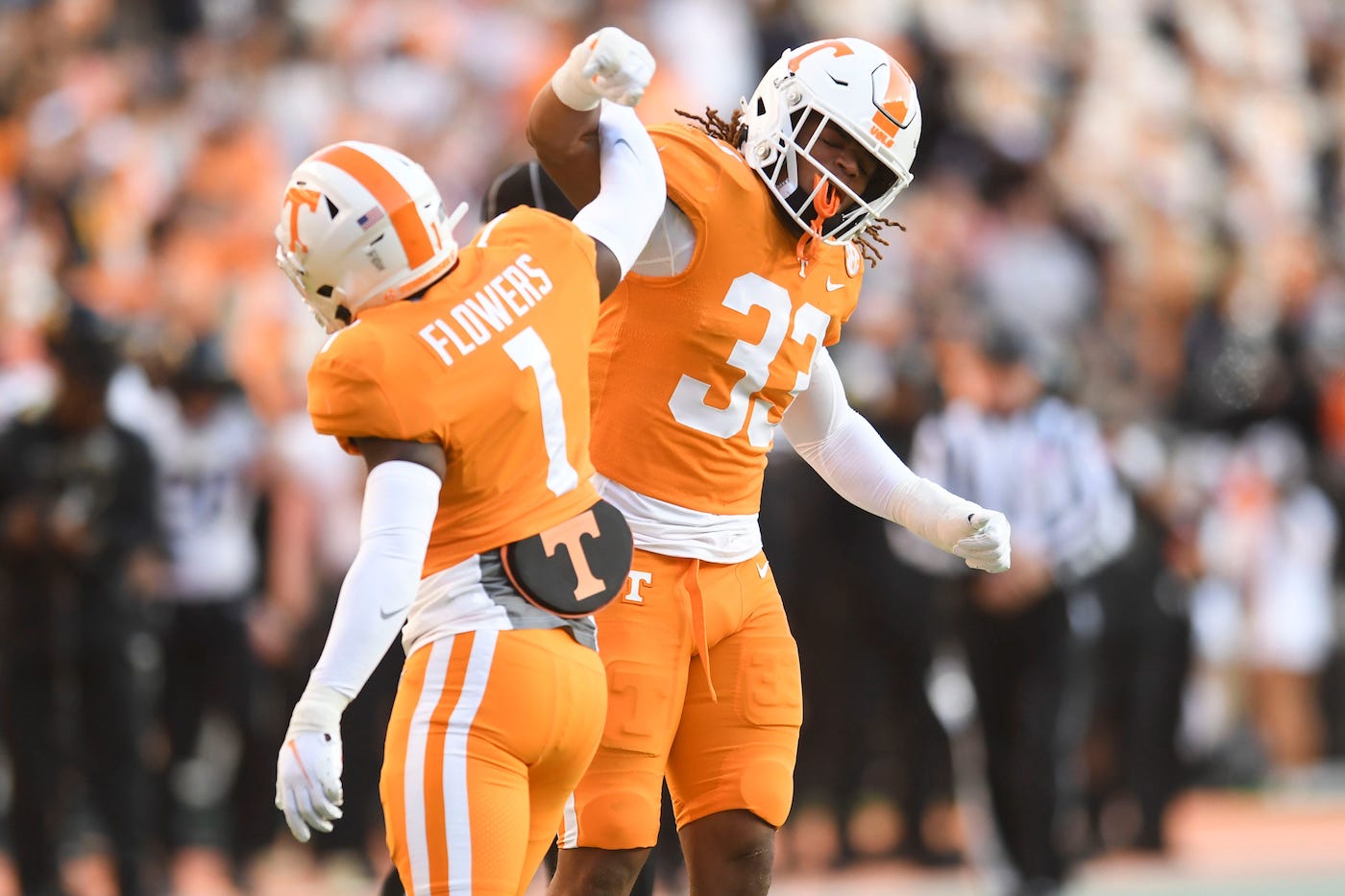 TENNESSEE
Rapid Reaction: Tennessee blows out Vanderbilt to secure win No. 7
Tennessee has been steadily improving this year under first-year head coach Josh Heupel.
Two weeks ago, the Vols sat with a 5-5 record, but the remaining schedule featured South Alabama and Vanderbilt — 2 very winnable games.
The Vols did just that, routing South Alabama last week and doing the same to an overmatched Vanderbilt team on Saturday evening. By the time the final seconds ticked off the clock, the score was 45-21 in favor of the Vols.
Vanderbilt made some plays, including a surprising Hail Mary right before halftime:
https://twitter.com/SECNetwork/status/1464719174996045831
That momentum was short-lived, though, as the Vols scored quickly after halftime to put the game on ice:
Took us all of 33 seconds to find the end zone to start the 2nd half.

? @SECNetwork
? https://t.co/NoQvddi9CK pic.twitter.com/rPLUHo420q

— Tennessee Football (@Vol_Football) November 27, 2021
Elsewhere, it was a bit of a pedestrian day for the Tennessee offense. QB Hendon Hooker threw for 156 yards, 2 touchdowns and 0 interceptions. He added 75 yards as a rusher.
Meanwhile, RB Jabari Small led the rushing attack, toting it 15 times for 103 yards and 2 touchdowns.
Vol DB Theo Jackson provided another spark with a 55-yard pick-6 of Vanderbilt QB Mike Wright in the first quarter to start the scoring:
THEO!!!! pic.twitter.com/AZfyrew037

— Houston Kress (@VolRumorMill) November 27, 2021
That's the sort of win that fans on Rocky Top expect to see against an opponent like Vanderbilt.
Now, the 7-5 Vols will wait to see which bowl game they'll play in. Meanwhile, Vanderbilt's miserable 2-10 season is over. The Commodores once again went winless (0-8) in SEC action.
Read More
Sports betting in Tennessee officially launched on November 1, 2020, and many of the largest sportsbooks are live and operating in the volunteer state. Tennessee is only one of a handful of SEC football states with legalized sports betting.