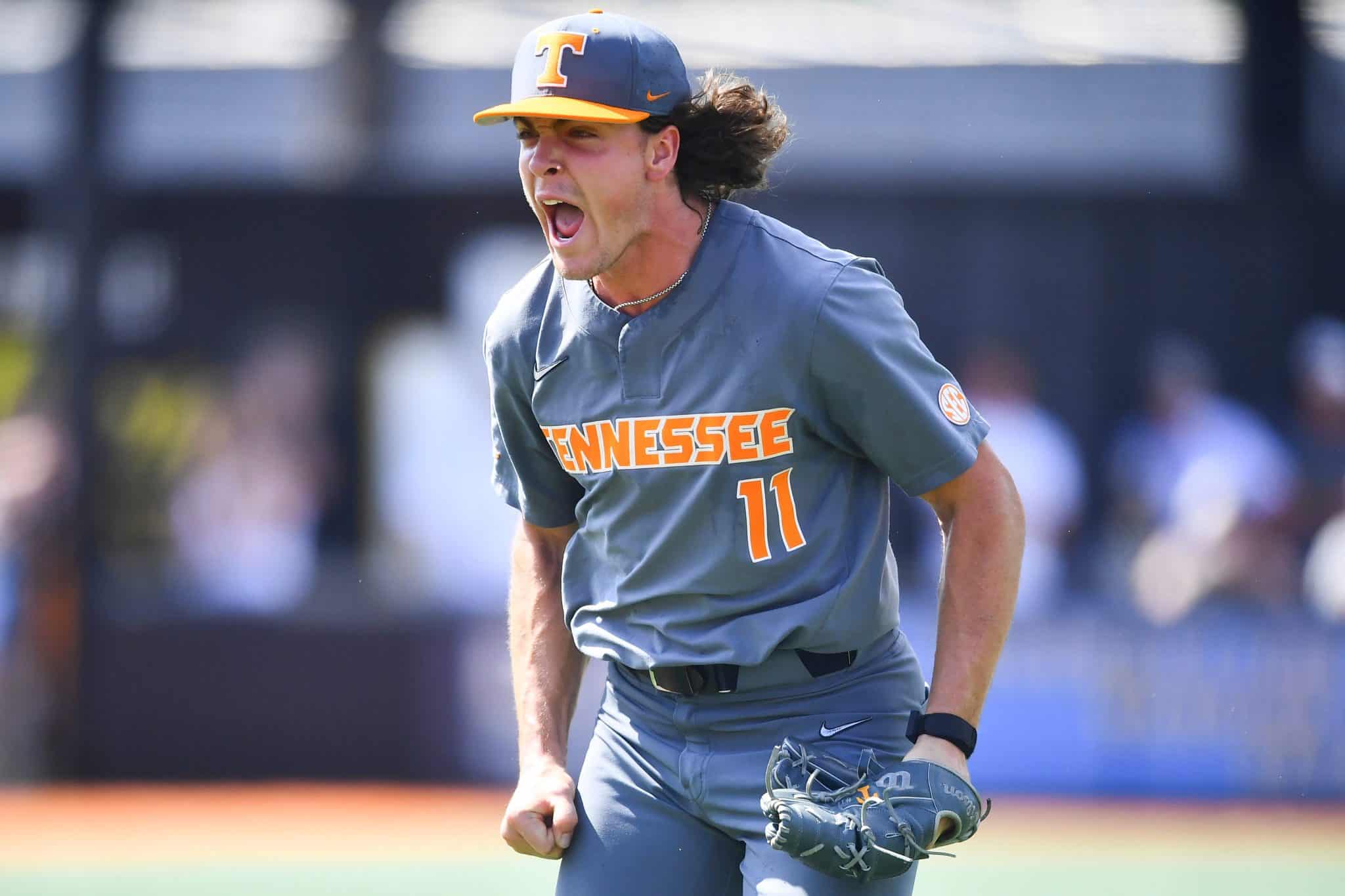 TENNESSEE
Tennessee baseball uses electric 4th inning to down Southern Miss, force Omaha-deciding Game 3
Tennessee baseball will play at least one more baseball game, downing Southern Miss 8-4 Sunday evening.
And after a herculean effort from ace Chase Dollander, the Vols are in great shape heading into Game 3 of the Hattiesburg Super Regional.
That's not a sentence Vol Nation expected to read a few hours ago. Southern Miss, after winning a rain-delayed Game 1 Sunday afternoon, jumped to a 4-0 lead in Game 2, where the Golden Eagles were designated as the home team.
The top of Tennessee's order couldn't buy a hit and Dollander had given up 4 runs in a single inning in the early going. Simply put, things seemed bleak heading into the top of the 4th.
But all that had gone wrong for the Vols seemed to evaporate with one swing of the bat:
? 479 FT ?#RoadToOmaha x ? ESPN / @Vol_Baseball pic.twitter.com/eCslZW6ctt

— NCAA Baseball (@NCAABaseball) June 11, 2023
Blake Burke could not have picked a better time to make an appearance in Hattiesburg. He made a 479-foot moonshot look easy and cut Tennessee's deficit to just 1 with a 2-run shot to right.
The Vols took advantage of some poor fielding from the Golden Eagles a few swings later. A single off the bat of Jared Dickey plated 3 runs following a misplay by Southern Miss CF Matthew Etzel. Just like that, it was 6-4.
Tennessee earned more runs the following inning after an errant throw to the plate allowed 2 runners to score, making it 8 unanswered runs for Tennessee and an 8-4 lead entering the 6th inning.
Perhaps most important for Tennessee was the shift in Dollander's confidence. Tennessee's top arm looked like his day was about to be done following the 3rd inning. Instead, he pitched into the 9th before Chase Burns finished things off.
This also means Tennessee will be tripping over available arms Monday.
The Vols are now 1 win away from Omaha, needing a deciding win over Southern Miss Monday afternoon. The start time for Game 3 is still TBD.
Read More
Tennessee sportsbooks are live in the Volunteer state since November 1, 2020. Tennessee was the first SEC state to legalize sports betting.