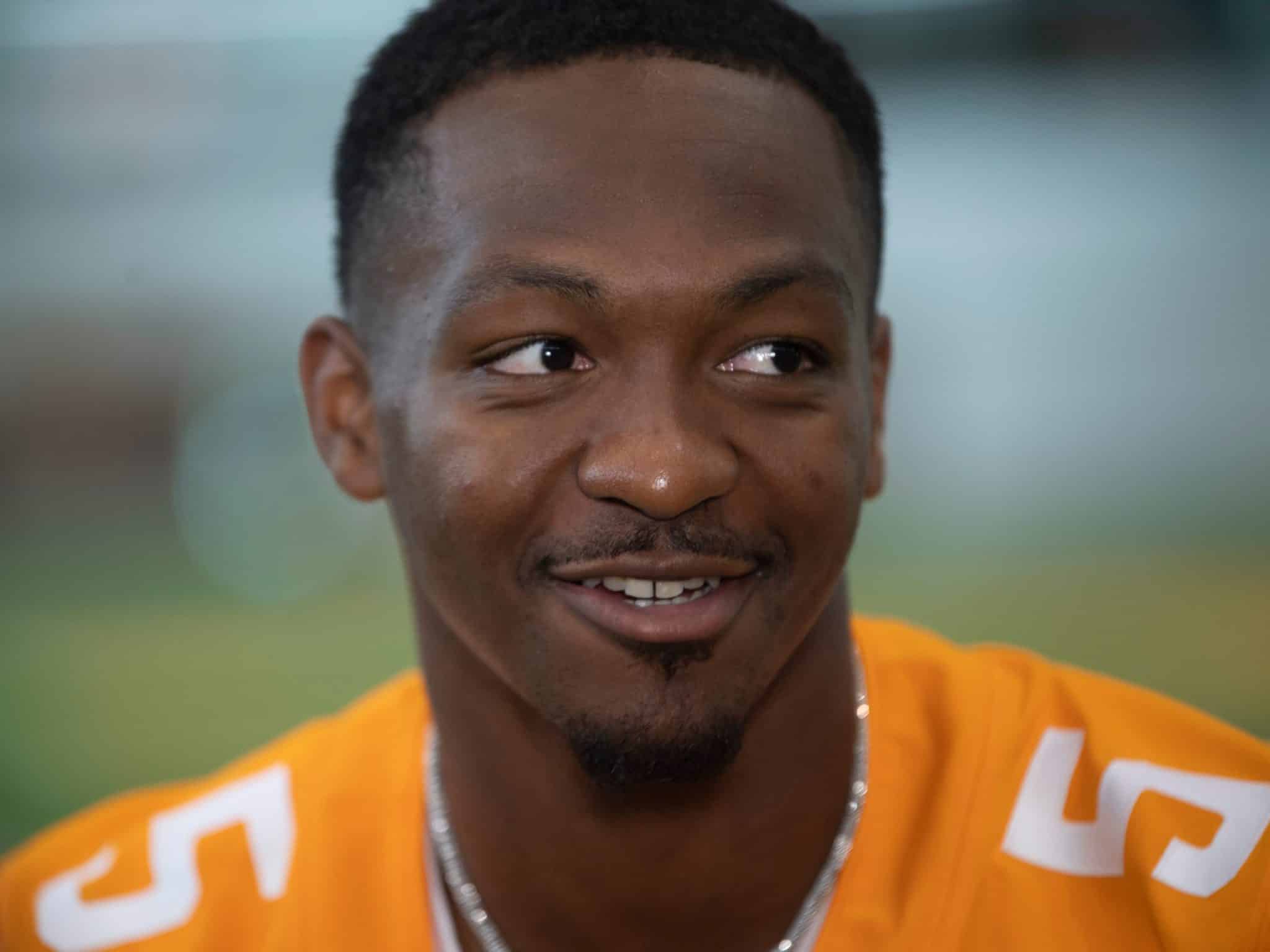 TENNESSEE
Why 10 wins isn't a pipe dream for Tennessee
There are many layers of Tennessee fans.
You have those who always expect the worst to happen. You can't blame them when you look at how the Vols have fared over the past 15 years or so. They are a large and devoted group, yet they've been kicked in the shins on too many occasions.
You also have fans who believe that this is the year that it will all come together, and the Vols will return to their late '90s dominance. This is a smaller, yet also dedicated gathering, who have John Ward's "Pandemonium Reigns!" audio clip in a special folder in their phone, ready to post at a moment's notice.
And you also have some fans who just want everyone to have fun. This is a tiny and mostly silent lot who are immediately scorned from all directions.
I have a message for all of you …
Tennessee reaching 10 wins in the 2022 college football season? It could happen!
I'm not saying that it will or will not happen. I'm just saying that this is the Vols' best chance to do so since the 2016 season, when they beat Florida and Georgia yet somehow finished 4-4 in SEC play.
Before you start throwing things at me, I know being the best Tennessee team since the 2016 season is a low bar. It isn't like the end of the Butch Jones regime or the entire Jeremy Pruitt era were filled with teams that flirted with double-digit victories.
But when you look at the roster that Josh Heupel, now in his 2nd year as Tennessee's head coach, has built in Knoxville, 10 wins isn't a pipe dream.
The Vols have an offensive system that is difficult to contain. They have a veteran signal caller in Hendon Hooker who is in total command of what, at times, looks like organized chaos. They have a lot of talent at the skill positions, led by wide receiver Cedric Tillman and running back Jabari Small. They have 2 safety valves who can make big plays at tight end in Jacob Warren and Princeton Fant. They also have a very experienced offensive line.
Yes, the defense needs some work. But Byron Young, Tyler Baron, Jeremy Banks and Trevon Flowers lead a hungry group looking to surprise the SEC.
And don't discount special teams, with redshirt senior Chase McGrath at placekicker and senior Paxton Brooks at punter, plus a collection of speedsters ready to go in the return game.
Heupel has increased depth across the roster, which will help late in games, when the Vols tired a year ago.
This is not a mediocre football team.
The schedule sets up fairly well for Tennessee. Eight of their 12 regular-season games are within the state's borders, with 7 at Neyland Stadium and an 8th at the traditional friendly confines of Vanderbilt Stadium in Nashville.
The Vols get Florida and Alabama at home. While we know what to expect out of the Crimson Tide, we aren't quite sure what we will see from the Gators, who underwent a coaching change this offseason.
They play LSU and Georgia on the road. While we know what to expect from the Bulldogs, the Tigers also went through an offseason coaching change.
The key to getting to 10 wins might be in Week 2, when the Vols play at Pittsburgh. The Panthers won a close game over UT last year, but quarterback Kenny Pickett has departed for the NFL. Can their new QB, Southern Cal transfer Kedon Slovis, be just as effective?
If the Vols win that game, it might set them on the road to a very special 2022 season.
Barring a Butch Jones 2017-level collapse, the Vols will get 13 tries at 10 wins (counting a bowl game). It would be the first time since 2007 that the Vols achieved that lofty goal.
Keep hope alive, Vols fans.
Read More
Sports betting in Tennessee officially launched on November 1, 2020, and many of the largest sportsbooks are live and operating in the volunteer state. Tennessee is only one of a handful of SEC football states with legalized sports betting.