TENNESSEE
Tennessee picks up 2020 commitment No. 9 from a Florida cornerback
The Tennessee Volunteers are off to a bit of a slow start on the recruiting trails during the 2020 cycle, but on Wednesday evening, they landed commitment No. 9 for their class.
The latest player in the class comes to them from Florida, in the form of 3-star CB Lovie Jenkins, a native of Ocoee, Florida.
As you can see below, Jenkins announced his decision via Twitter on Wednesday night:
https://twitter.com/Lovie1k/status/1138942849897177088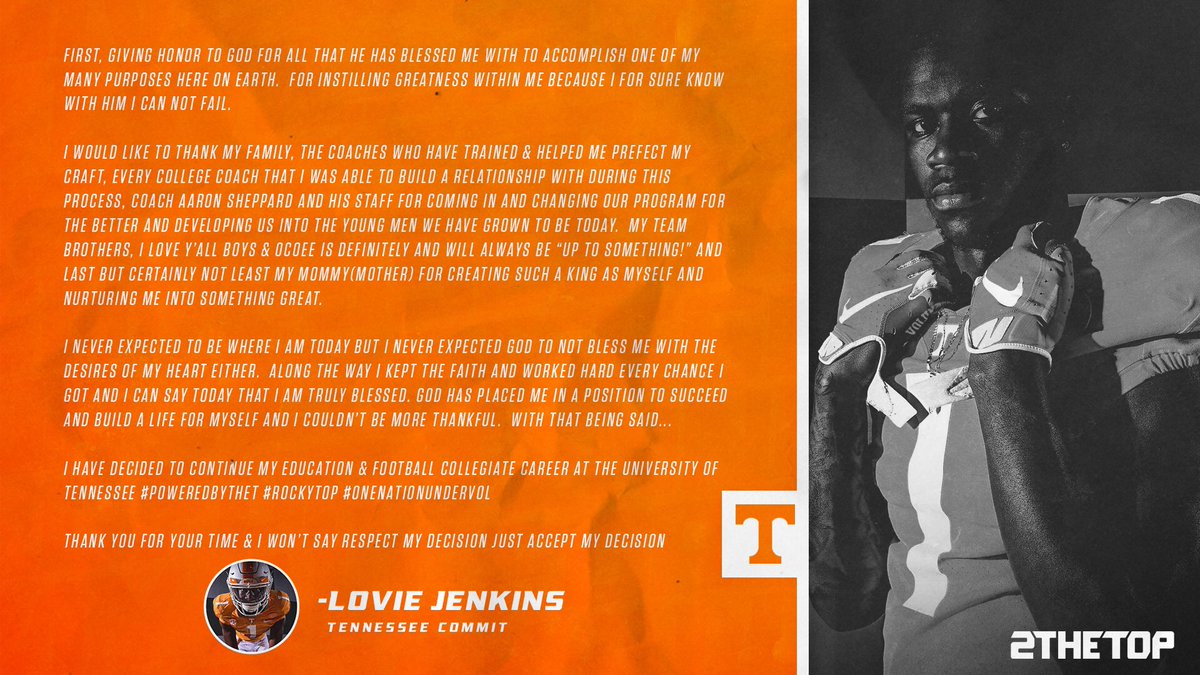 Per the 247Sports composite, Jenkins is the No. 61 cornerback in the 2020 class and the No. 107 overall recruit from the state of Florida.
The Vols now have nine players in their 2020 recruiting class, which currently ranks No. 28 in the nation and No. 11 in the SEC, per 247Sports.
Below, check out some of Jenkins' high school highlights, courtesy of Hudl: