TENNESSEE
Tennessee releases first depth chart of season ahead of South Carolina game
Tennessee is on the road to kick off the 2020 season with the opener taking place at South Carolina on Saturday night in a game set to be televised by the SEC Network.
In anticipation of the game, the Vols just released their first depth chart of the season.
Some positions are still a question mark for Tennessee's coaching staff, with tight end, left tackle, defensive end, and others marked with an "or" between two or three players.
Below is Tennessee's depth chart heading into week one.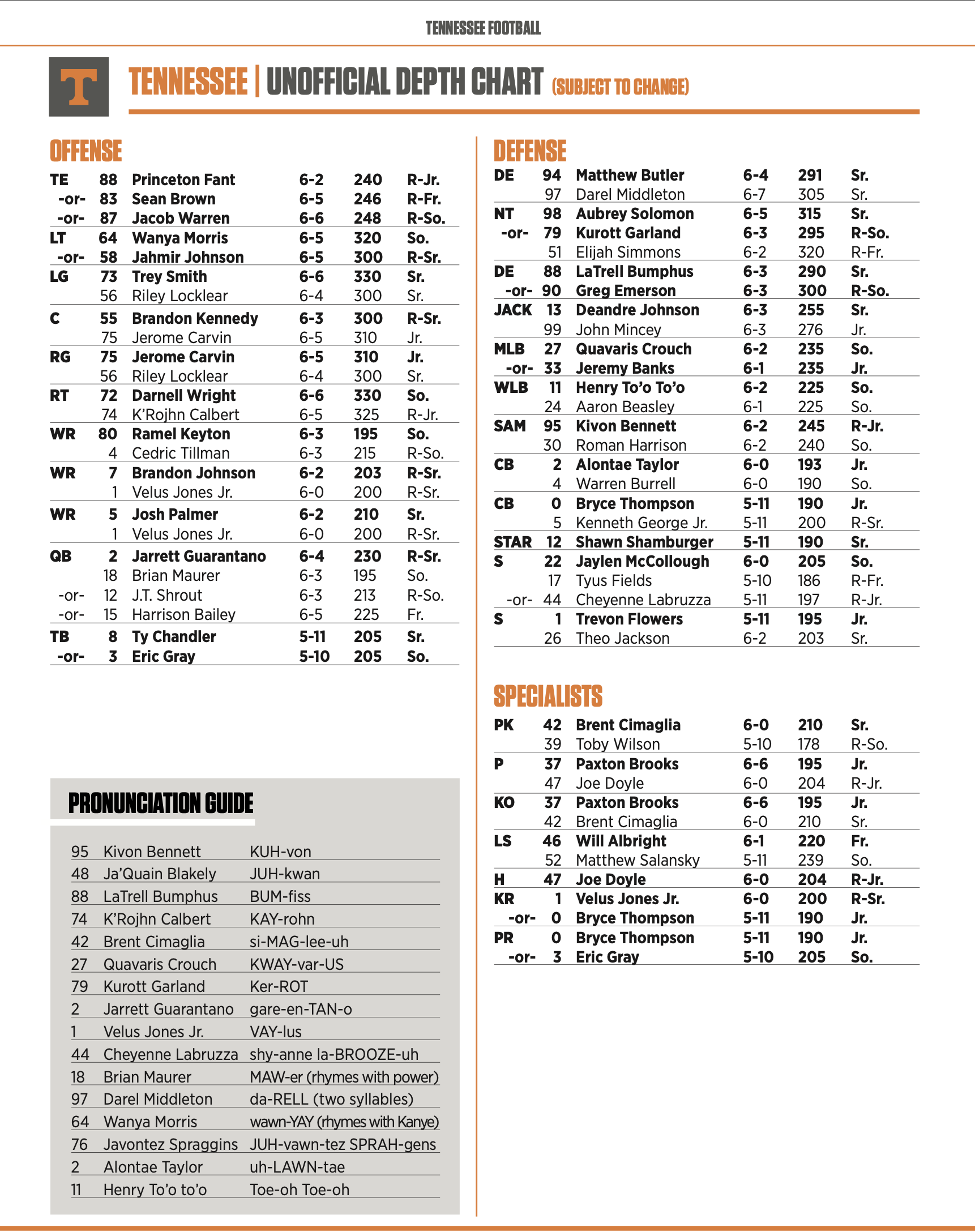 Redshirt senior Jarrett Guarantano gets the start at quarterback, but it is still unclear who would step in for him as a backup, with J.T. Shrout, Brian Maurer, and Harrison Bailey all seemingly on level status. Right guard Cade Mays is not listed, as he awaits approval from the SEC to be eligible. This depth chart is unofficial.
Tennessee and South Carolina kick off in Columbia at 7:30 pm ET on Saturday, with the game televised on SEC Network.