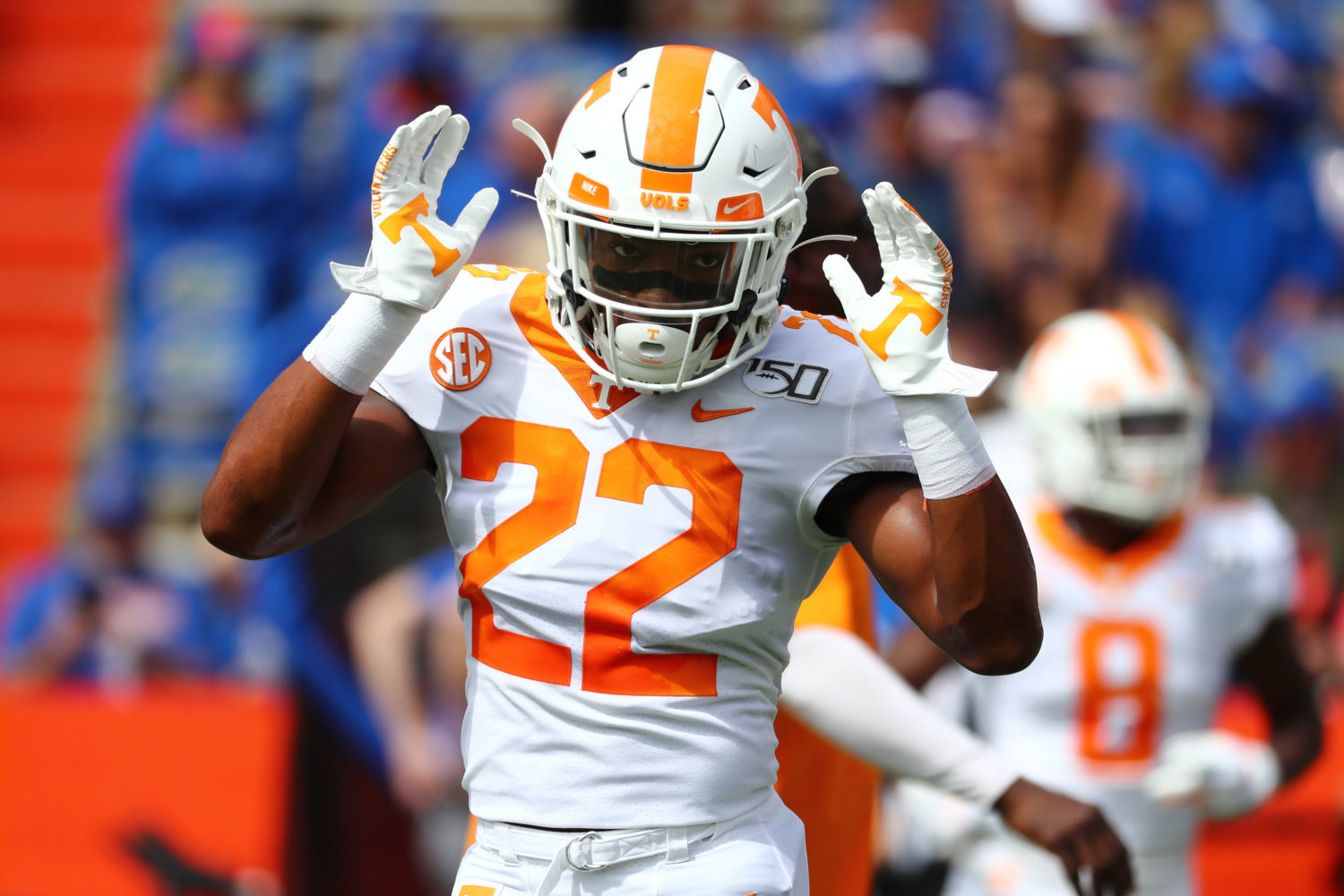 TENNESSEE
After rough start, what should Tennessee expect in October? Not much
It's hard to imagine things getting much better for Tennessee in October. In fact, things will likely get much, much worse.
The Vols are 1-3 overall and lost their lone SEC game to Florida last week. How do the Vols rebound? Is it even possible?
Well, fortunately for the Vols, UT's schedule isn't quite as difficult as 2018. The Vols played Auburn, hosted Alabama and played at South Carolina during October last season. At the time, UT surprised the Tigers. That turned out not to be much of an achievement as Auburn stumbled to a 8-5 season and was one of the most disappointing teams in the SEC. Still, considering where UT's program was, that win should have been celebrated as it was at the time.
Finding an October win this season will be much more difficult.
The Vols play Georgia on Saturday. The Bulldogs are clearly a national championship contender. Then, UT will host Mississippi State. State has been erratic but is 3-2. Still, Mississippi State is beatable if the Vols can get their house in order. Ah, but can they?
As for playing at Alabama, even the most ardent UT fan can chalk that up to a 13th consecutive loss to Nick Saban. Then, the Vols host South Carolina. The Gamecocks had a nice bounce-back win over Kentucky, but they also lost to North Carolina and are guided by a true freshman at QB. If they Vols can win that home game, a 1-3 record this month should probably be celebrated.
Could the Vols do better than that?
Could they actually finish October with a 2-2 record? That depends more on UT than its opponents. It's clear that there's big time trouble with UT's football program. Tennessee coach Jeremy Pruitt lost to Florida 34-3 in Week 4. Consider this: Former UT coach Derek Dooley's worst margin of defeat to Florida was just 17 points. Pruitt's predecessor, Butch Jones? His largest margin of defeat versus Florida was just 14 points. Add those numbers up and you get Pruitt's margin of defeat against the Gators. That's a bit eerie. And that's after Pruitt lost last year's game by 26.
Pruitt's average margin of losing against Florida is 28.5 points. Dooley and Jones' average margin of loss was 14 and -2 points, respectively. Sure, Florida is better than when Dooley played them. However, that's a pretty stark difference.
Pruitt is also facing something that might be insurmountable this season. He has a real quarterback quandary on his hands. Despite all the talk that Jarrett Guarantano would improve with the return of offensive coordinator Jim Chaney, Guarantano has actually regressed. After being replaced by Brian Maurer, his job could very well be on the line.
The Georgia game probably won't tell us much about UT's improvement — if there was any during the bye week. The average margin of defeat won't likely be as bad as the Florida game because Georgia runs more of a ball-control offense. Instead of a high-flying blowout, Saturday's game figures to be more of a bludgeoning. How will that affect UT's already battered confidence? That could determine future outcomes in October.
The surrounding noise around Pruitt's program might make it impossible for him to win in October. I mentioned the quarterback chatter. There's also been a consistent exodus of transfers and talk that UT athletic director Phillip Fulmer could actually take over for the Vols — this season.
At some point, does Pruitt start to look over his shoulder and second guess himself with Fulmer waiting in the wings? At some point, does Pruitt start to think about where he can land if things don't finish much, much better at UT? No, that's not what sportsmanship and a team atmosphere are all about, but it's also human nature.
All the turmoil is hard for any UT fan to stomach. The Vols were nearly bowl eligible last season. That was commendable considering it was Pruitt's first season as a head coach. Last season would have been a resounding success with just 1 more win and beating Kentucky and Auburn, which were both ranked at the time. That wouldn't be bad for any first-year coach. Now, Pruitt looks like it's his first season as any sort of coach.
What happens if the Vols go 0-4 in October? That's possible, too. How do they finish the season with any optimism against much better teams? They won't.
Whatever leadership this team has has already been tested. If the Vols are 1-7 and already not bowl eligible in October, who steps up in November? Who starts thinking about the future? It would be hard to blame any player for doing so if the Vols can't salvage something in October.
If Pruitt can salvage this season, it begins with October. He's had a strong career as an assistant but nothing he's done would compare to getting the Vols bowl eligible this season. This is the greatest challenge he has ever faced.
In a season gone off the rails, things could get much worse. The Vols could soon be begging for Halloween to mercifully arrive. Then, the Vols could at least disguise themselves as a good football team.
Read More
Tennessee sports betting officially launched on November 1, 2020. Tennessee was the first SEC state to legalize sports betting.