TENNESSEE
With Tennessee basketball dominating, these "Ball In" shirts are flying off the shelves
Tennessee basketball is red hot. Coming off the SEC Championship last week, the Vols have smoked their round 1 opponent in the 2022 NCAA Tournament. The three-seeded Vols crushed the Longwood Lancers on the opening day of March Madness. The Vols had contributions from up and down the roster with Santiago Vescovi leading the charge with 18 points and Josiah-Jorda James close behind with 17 points.
Next up, the Vols take on the Michigan Wolverines on Saturday in a round 2 matchup. No. 11 Michigan knocked off Colorado State yesterday by a score of 75-63. Tennessee basketball takes on Michigan on Saturday at 5:15 p.m. eastern time. The game will be televised on CBS. The last time Tennessee played Michigan was in the 2014 NCAA Tournament. Michigan beat Tennessee that day by a score of 73-71.
Tennessee fans are riled up and rightfully so. This Tennessee basketball team is arguably the hottest team in the country. Charles Barkley noted on the March Madness broadcast, "They are playing as well as any team in the country right now." He's not wrong. With notable teams like Kentucky already out, Tennessee proved in the round 1 beat down of Longwood that they are locked in and ready for every matchup.
If you've seen the "Ball In" shirts that Tennessee players and fans have been wearing, you can get your own now as well. It's a perfect item to wear to support Tennessee basketball as the Vols make their run towards a NCAA Tournament championship.
You can buy the shirts by clicking here or check out the pictures below. You can click on each picture to be taken to a page to buy the shirt.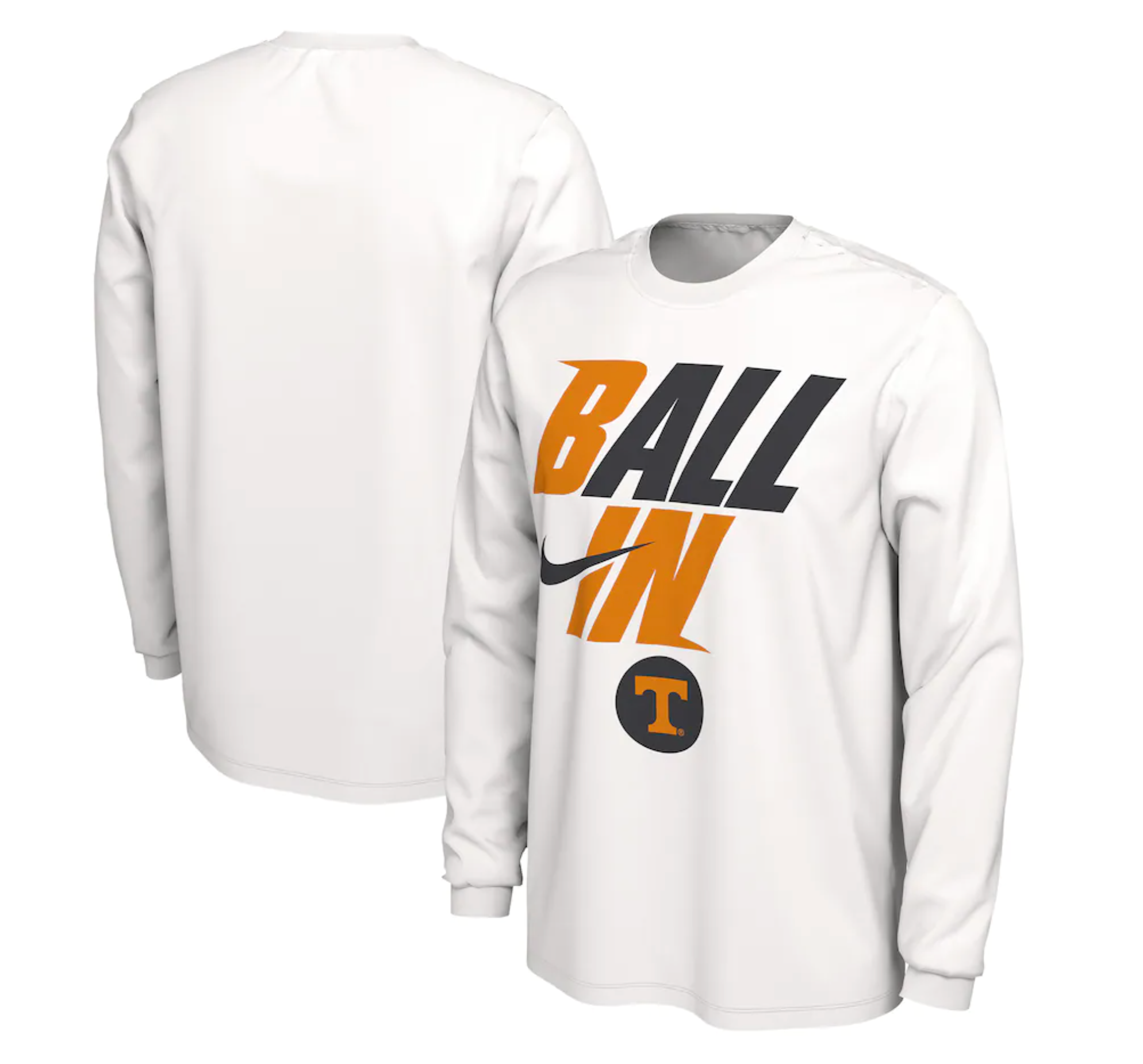 Need more March Madness content for the Vols and the other teams fighting their way through the bracket? Check out our video preview of Tennessee's chances to make a deep run in the tournament or the latest Starting 5 column in which we further break down the Vols' opening round performance.
If you love Tennessee basketball, grab the Ball In shirt for yourself before they sell out. This is a special event item that won't be around long.