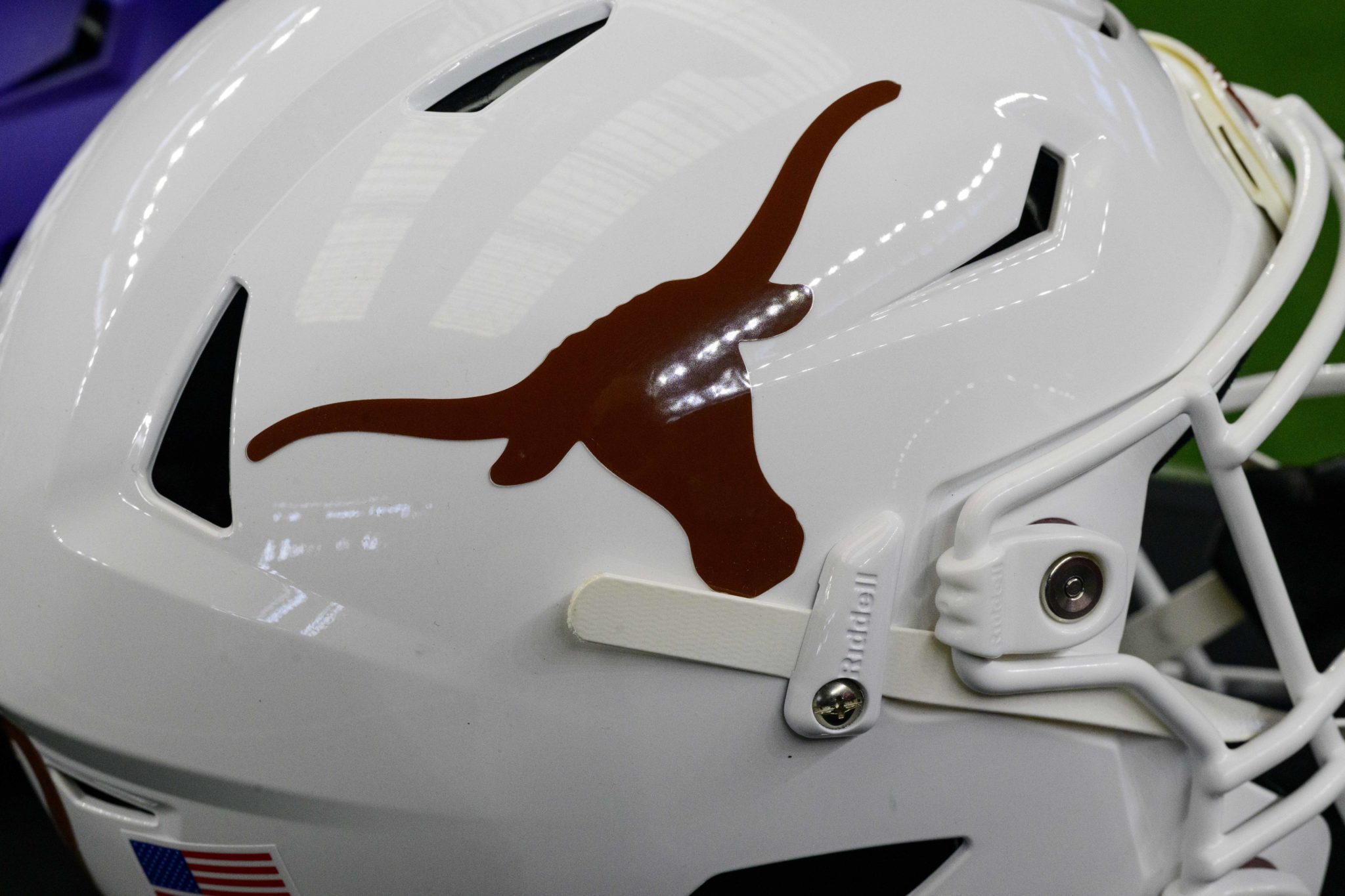 TEXAS
Texas and Oklahoma are SEC billboards dominating Big 12 headlines. Can we end this, already?
Let me introduce you to the Big 12, the scorned lover.
It can't let go, it can't move on until it gets its last piece of flesh from Texas and Oklahoma — to the detriment of all involved.
If I'm going to be miserable, so are you.
Meanwhile, the only loser in this spiteful game is the same conference that initially lost in the breakup.
"I wouldn't let Texas and OU in any (Big 12) meetings," Oklahoma State coach Mike Gundy told reporters Wednesday during Big 12 Media Days.
And he's exactly right.
Texas and Oklahoma should have nothing to do with the Big 12 on or off the field. They should've long ago negotiated a hefty buyout to leave for the SEC, where they're scheduled to join in 2025.
But because Big 12 presidents weren't happy about losing their golden media rights egg, because they saw red with green, because they refused to see big picture, the two programs connected in name only are actually damaging a Big 12 brand those very presidents are desperate to salvage.
Case in point: Big 12 Media Days.
The Big 12 is first out of the gate in the annual talking season, alone on the national stage for all to see and selling the who and what of the conference moving forward.
And all they're talking about is what's left behind.
Instead of celebrating the remarkable story that is Baylor football, Gundy, the longest-tenured coach in the conference, is complaining about the lover that got away.
They should be zeroing in on a small school, private program (enrollment: 20,000) that was:
— Nearly left behind in the 1990s when the Southwest Conference was absorbed by the Big Eight and became the Big 12 (thanks, Kay Bailey Hutchinson).
— Nearly nearly left behind (again) a decade ago when the last iteration of Big 12 expansion/contraction included four Big 12 teams heading to the Pac-12 before an 11th-hour save from ESPN and Fox.
— Nearly shut down a decade ago after horrific sexual assault allegations within the football program, where multiple players were ultimately convicted.
But Baylor crawled back like it always has. First with coach Matt Rhule cleaning up and setting a foundation, and then with Dave Aranda last season completing the championship rebuild in Year 2 by — I can't underscore this more — beating Texas and Oklahoma to win the Big 12.
New commissioner Brett Yormark should've strolled into AT&T Stadium in Arlington, Texas — essentially home turf of the Longhorns — waved the Big 12 flag proudly and proclaimed that this is the future.
Not the pretty girlfriend the Big 12 has been pining for over the past year.
Not the biggest brand in all of college sports going through its fourth coach in a decade. Not one of the winningest programs in college football history that can't hold onto its successful head coach.
The sale to prospective television partners is simple: Do you want to hook up with a fresh and forward new brand that wins championships on the field where it matters — or one that constantly proclaims to be "back?"
Welcome to the new, sexy Big 12.
Instead, there's Gundy saying the quiet words out loud, wondering why in the world Texas and OU are still part of the conference.
"We go to conference meetings, and OU and Texas are in there," Gundy said. "They're still in the conference. But I'm guessing when they leave, they're scratching down things that can help them when they're in the SEC."
Gundy says when he first met Yormark, he "jokingly" told him to not let Texas and OU be part of conference meetings. Trust me, knowing the competitive fire of Gundy, there was plenty of truth to what he said.
Multiple sources told SDS in May that Texas and Oklahoma have been part of SEC business meetings since their admittance to the conference. They are equal voices in the SEC's current debate over conference structure (divisions/no divisions) and format (8- or 9-game conference schedule).
And yes, the presidents of Texas and Oklahoma are also part of SEC expansion plans. Multiple sources told SDS earlier this week that the conference will stick at 16 teams unless forced to move off the spot by a paradigm shift.
Why in the world would the Big 12 want Texas and OU in business meetings and on the field playing against their teams? Every single football telecast of a Texas and Oklahoma game is free advertising for the future SEC — and brand damage control for the Big 12.
How many times must the Big 12 remind everyone that it was flat left by Texas and Oklahoma? When Texas and Oklahoma played in the Women's College World Series Championship Series in June, it was a 3-hour infomercial for the SEC.
When Texas and Oklahoma advanced to the College World Series, it was another SEC branding moment: 6 of the 8 teams in the CWS were SEC teams.
That was the narrative — not that OU and Texas were part of the Big 12.
That, everyone, is brand damage. That's not how you sell your product, and not how you clean up and shine for prospective television partners.
This breakup could've happened without revenge or malice. The Big 12 could've picked up a hefty buyout and let Texas and OU head to the SEC with their media rights in tow.
Instead of getting as much as $50 million (or more) per school in a negotiated buyout that could've been divided among the other 8 member institutions, the Big 12 is living with its former love when they're married to another — and paying them annual media rights ($42 million this past season).
It's a colossally bad decision by the Big 12 presidents, who should've seen this move coming again after Texas and OU nearly left for the Pac-12 in 2011. Just because ESPN and Fox saved the Big 12 with a new media rights deal — and kept Texas, OU, Texas Tech and Oklahoma State from leaving — it didn't mean the Eyes of Texas (and OU) wouldn't continue to wander.
The Big 12 made the decision to stand firm because it didn't want to lose 3 years of media rights money (2022-2024). If Texas and OU left immediately, the annual payout for Big 12 schools would've dropped 50 percent. That's $60 million over 3 years — much less than what they could've received from Texas and OU as an exit fee.
Spite, everyone, never wins.
Aranda was speaking at Big 12 Media Days on Wednesday, and was asked how Baylor will move forward this season with a target on its back.
"There's a saying, 'Before enlightenment, chop wood and carry water, and after enlightenment, chop wood and carry water," Aranda said.
Move forward, work hard, find answers.
Enlightenment arrived a year ago for the Big 12. Instead of chopping wood, carrying water and living well, it chose to be miserable.
Instead of the new sexy.