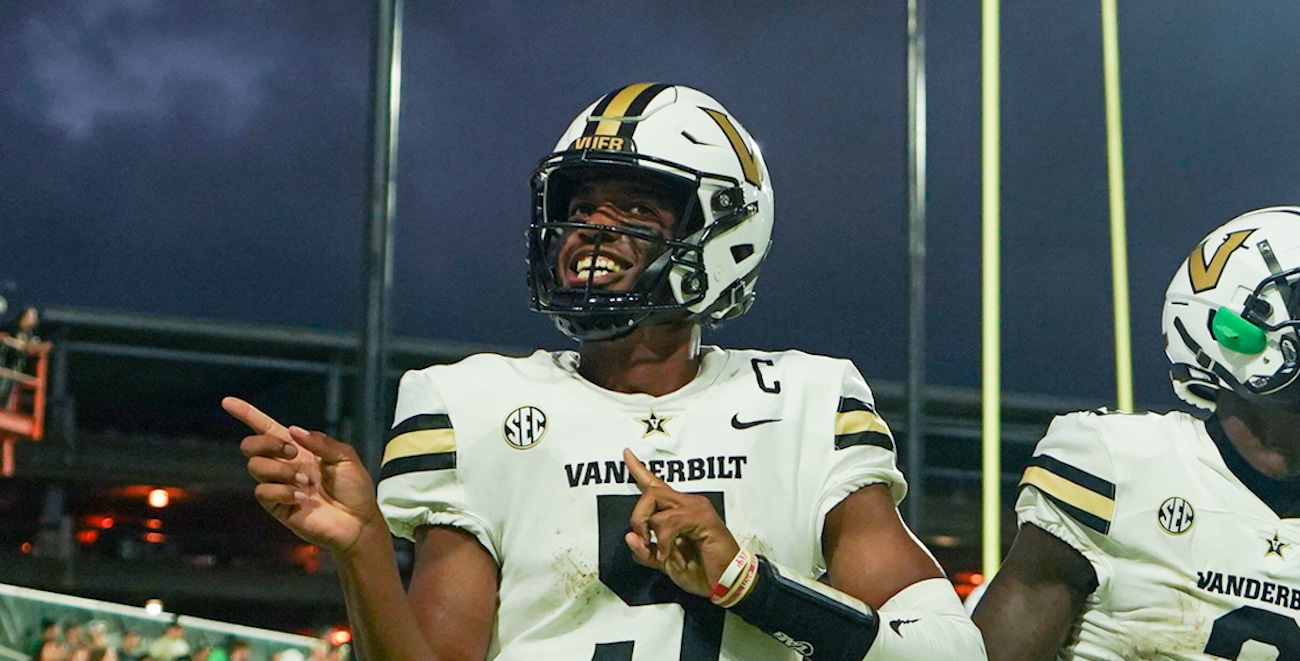 VANDERBILT
Vanderbilt, led by QB Mike Wright, obliterates Hawaii 63-10
Vanderbilt football made a 63-10 statement win over Hawaii in Week 0. Yes, it was only Hawaii; however, the Commodores didn't score over 30 points at anytime in 2021.
In fact, Vanderbilt hadn't scored that many points against FBS opponent since 1941.
Entering the second half, Vanderbilt had a low-key 21-10 lead. Then, a 35-point third quarter happened, and the Commodores broke it wide open.
Quarterback Mike Wright led Vanderbilt with 146 yards passing and 2 touchdowns, while also rushing for 163 yards and 2 touchdowns. During the third quarter, Wright ripped off an 87-yard touchdown run that is now the second longest rushing touchdown in program history.
MIKE WRIGHT GOES 87 YARDS TO THE HOUSE ⚡? @VandyFootball pic.twitter.com/gjvYZO55Gu

— CBS Sports Network (@CBSSportsNet) August 28, 2022
Commodores wide receiver Will Sheppard caught Wright's 2 touchdown passes, and 4 different players rushed for more than 63 yards.
All total, Vanderbilt rolled up 601 yards of total offense, including 404 yards rushing. The Commodores defense held Timmy Chang's offense to just 358 total yards and just over 100 of those were on the ground. The defense also forced 2 Hawaii turnovers that resulted in scoop and scores. Anfernee Orji and CJ Taylor scored the defensive touchdowns for the Commodores.
Vanderbilt returns next Saturday to face Elon on September 3rd in Nashville.