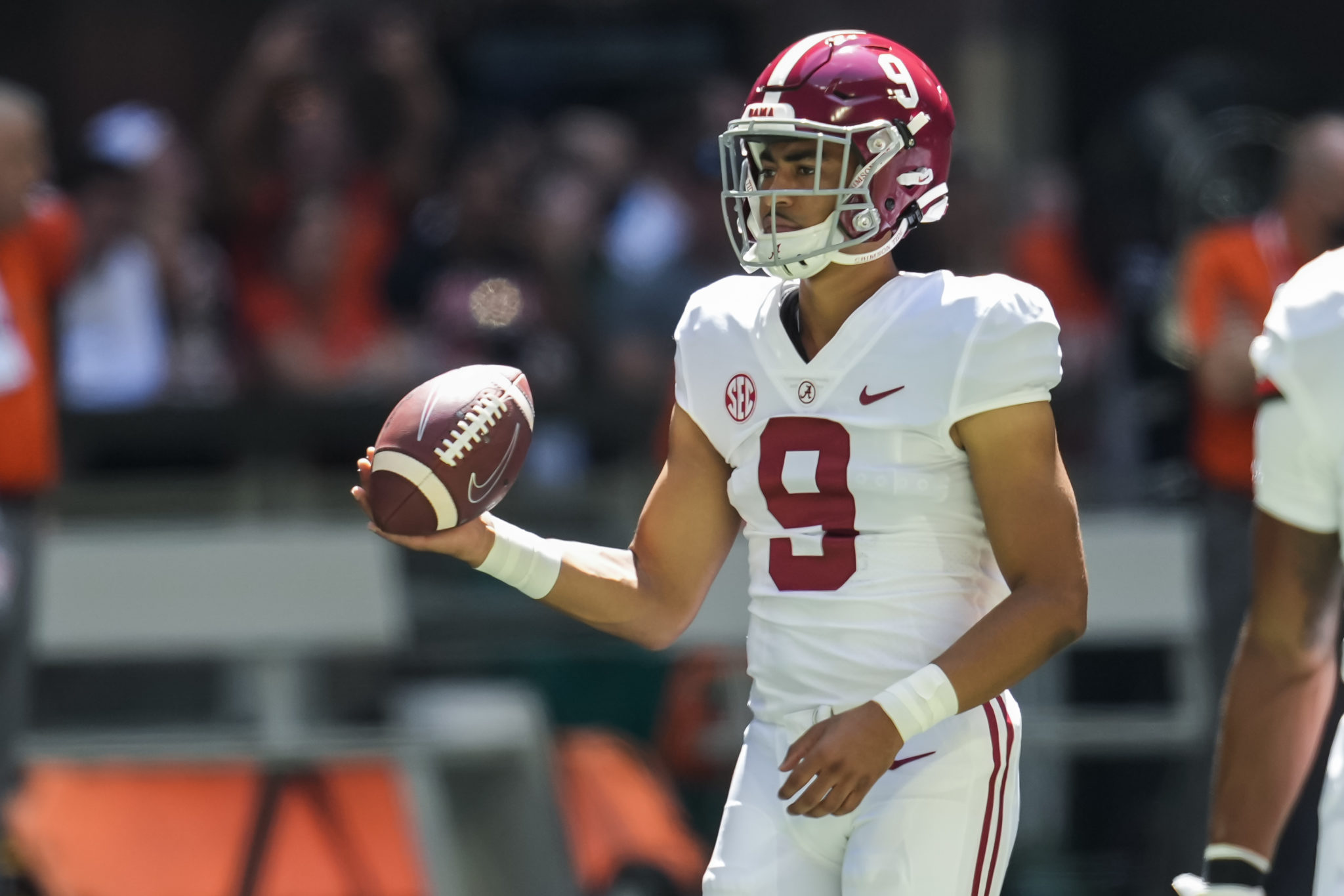 ALABAMA
Alabama football: Bold predictions vs. Tennessee
It's hard to find ways in which the Alabama-Tennessee game will result in an upset. It's almost as difficult to even imagine the game being close.
That's certainly what Las Vegas thinks. The corporations that build big buildings in the desert think that Alabama will beat the Vols by more than 3 touchdowns. The point spread opened with Alabama as a 27.5-point favorite and has stayed pretty close to that number. That not good news for the Vols. However, it actually gets worse if you look at the gambling trends. The over/under for the game is 66 points. That means the betting public sees a one-sided game.
Losing to Alabama is nothing new for most teams, including the Vols. However, Tennessee's offense has proven it can score. The Vols also have proven they play hard and (mostly) disciplined. Yes, I know that the Vols emptied the emotional bucket against Ole Miss last week and Bama is surging again. However, this Tennessee team has shown no signs of quitting, so they could stay within 3 touchdowns. We'll see. If so, Alabama will require more points than usual.
Tennessee's offense could also work against them in the Alabama game. Like Alabama, the Vols run a high-tempo offense under first-year Tennessee coach Josh Heupel. That means two things. First, Bama should have more possessions to put up points. Second, Alabama has far more depth. A relatively close game could look even more lopsided on the scoreboard if Bama is able to tack on some meaningless touchdowns at the end of the game. Alabama coach Nick Saban has never been accused of running up the score, but he still has a responsibility to make sure his backups get meaningful snaps. If Tennessee is gassed late and Bama's second-string players want to make a name for themselves, watch out.
Here are 4 bold predictions for the Alabama-Tennessee game:
Alabama quarterback Bryce Young will throw for 500 yards
This prediction is certainly bold when you consider that 500 yards passing would break the all-time Alabama single-game mark. That record is held by Scott Hunter. He threw for 484 yards against Auburn in 1969. More recently, Mac Jones threw for 464 yards against Ohio State in last season's National Championship Game. That is second all-time in school history.
There are a couple of reasons I think Young will have a huge day passing. First, Tennessee is 10th in the SEC in pass defense. Tennessee's defense is slightly better against the run. It is 6th in the SEC. Overall, that's not good. Second, Young seems like a grizzled veteran because he's such a household name in the south. However, he's still only made 7 starts.
Saban will want to err on the side of getting Young more snaps rather than protecting him by putting in backups. This is a chance for Young and the entire offense to continue to get better in a game atmosphere. Even if it's a blowout, Bama could keep its starters in for a full three quarters. Lastly, Tennessee's offensive approach is like Alabama's. Both move fast which means more opportunities for both to score.
Alabama will have 5 receivers catch a TD pass
Frankly, this might not be that bold, especially if Young does indeed set a new Alabama passing record as I just predicted. We all thought that receiver John Metchie III would step in this season and take the place of former Alabama star DeVonta Smith, the receiver who won the Heisman Trophy last season. There's no questioning that Metchie has played well, but this has been a team effort in the passing game. Alabama has 10 receivers catch a touchdown pass this season. Having 5 catch a touchdown pass Saturday is certainly within reach.
Alabama will score 50 points
The Crimson Tide has only scored over 50 points once this season but they've scored over 40 points in every game except for one. With 40 points being a seemingly easy mark to hit, scoring 50 or more points isn't much of a stretch.
The Tide scored 58 against the Vols in 2018. That's their most in series history.
I would never accuse any coach of throwing in the towel, but would it be a bad idea for the Vols to pull their starters earlier than normal if the game gets out of hand? Doing so would get the Vols to an off-week and allow them to be as healthy as possible to set them up for a stretch run that will ultimately define their season.
Alabama will have 5 sacks
This prediction says as much about Tennessee as it does Alabama. The Vols' pass protection is the worst in the SEC, allowing 3.5 sacks per game. Expect Bama to top that number since Tennessee has a wounded offensive line and likely will start quarterback Joe Milton in place of Hendon Hooker, who is expected to be held out with an ankle injury. Milton tends to hold onto the ball a bit too long and is often unsure of himself in the pocket. Alabama is tied for 6th in the SEC in sacks with 2.7 per game. Edge rusher defensive end Will Anderson leads the SEC with 7 sacks. Milton better watch out.