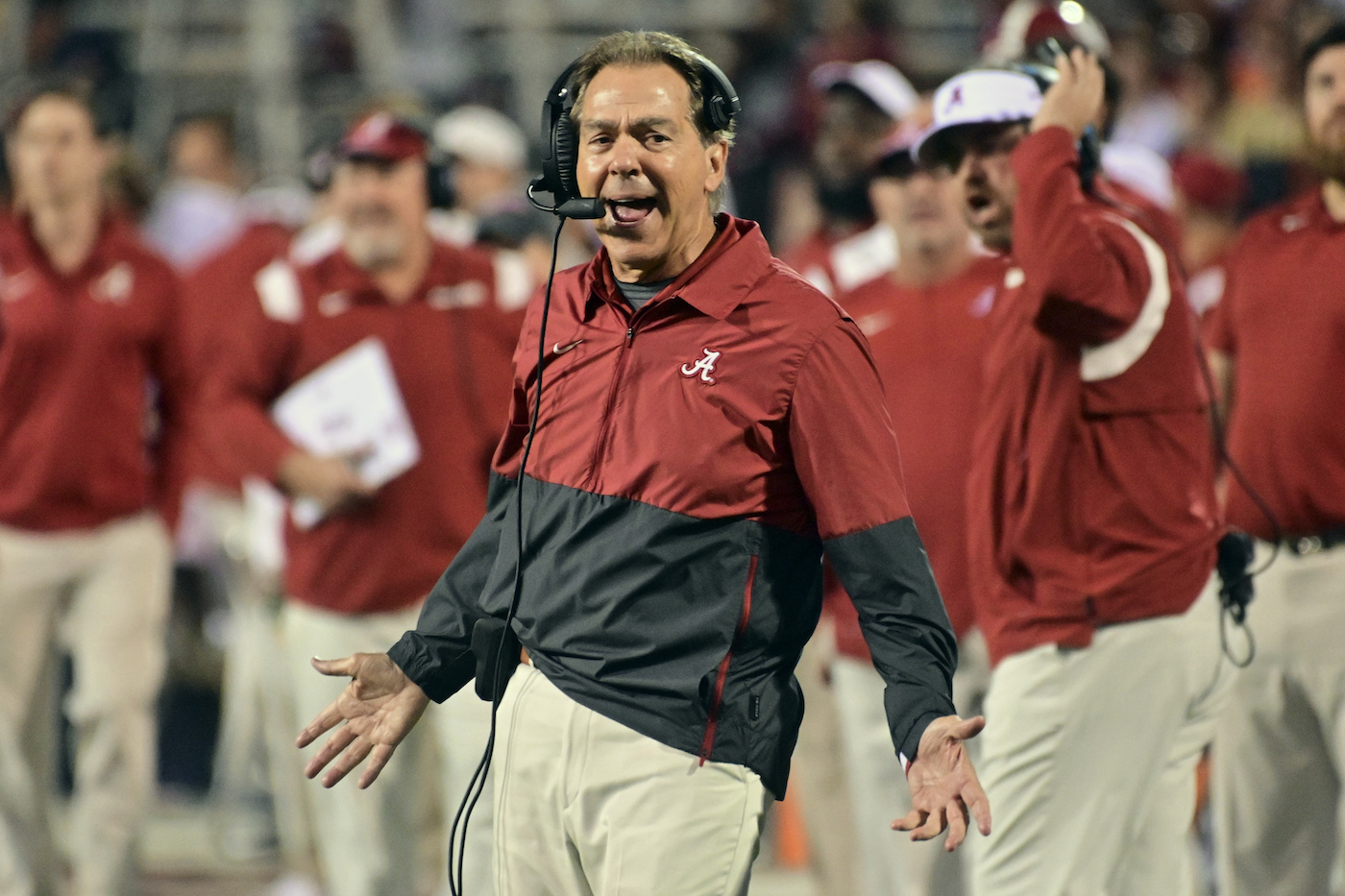 ALABAMA
Nick Saban sounds off on NIL and recruiting: 'That's not why we did this'
Nick Saban had some sobering comments regarding the Name, Image & Likeness earnings with respect to recruiting.
The Alabama head coach was attending the Senior Bowl on Tuesday, and he was asked about leveraging NIL to sign recruiting classes.
"When we start using name, image and likeness for a kid to come to our school, that's where I draw the line," he said, via ESPN. "Because that's not why we did this.
"I hear these crazy people on TV who say now you're doing it above board. We never did it. We never did it. We never cheated to get a player. We never paid players to come to our school.
"And now that's actually happening. People are making deals with high school players to go to their school."
Saban went on to explain that the schools with the most money will now sign the top classes and have the best chance to have the best team and lamented that it's no longer about developing compared to the money players can make.
However, NIL and recruiting wasn't the only topic Saban discussed. He also touched on the NCAA transfer portal and how players are avoiding dealing with adversity by entering the portal.
"It's great that players have the freedom to do what they can do, but I also don't think we should create circumstances where they don't have the make the commitment and see things through," he told ESPN.
Saban, of course, has leveraged the portal to his advantage, signing some of the nation's top players. So, it's not like he's complaining about it. He's more worried about the game as a whole and where he thinks it's headed.