ALABAMA
Nick Saban would absolutely love this Ohio State fan's NSFW jersey
Nick Saban is a noted connoisseur of "deez nuts" jokes. It came up again recently when Alabama safety Jordan Battle brought up his coach's love of the jokes.
It was eventually traced back to Marlon Humphrey, who is now with the Baltimore Ravens. He even weighed in on it this week.
Well, we've found another big fan of "deez nuts" jokes, and he was in attendance at the Ohio State game on Saturday. As you can see below, one Buckeye fan had an NSFW "DeezNutz 69" jersey on:
Nick Saban's biggest fan at Ohio State pic.twitter.com/tcaqUn3hvn

— Brett (@BLeez17) September 18, 2021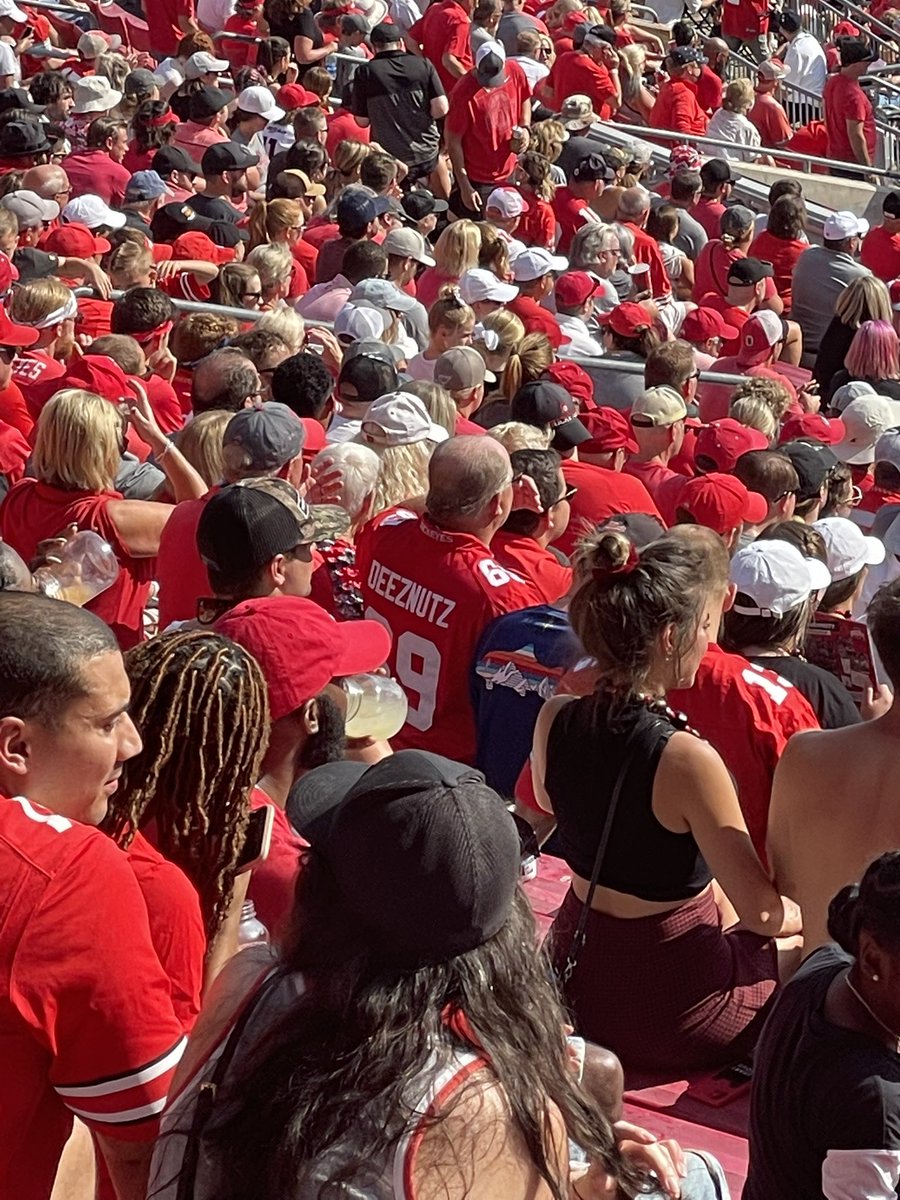 We're sure Nick Saban would get a good chuckle out of that jersey.
We'll see if the Tide and Buckeyes advance to the College Football Playoff again this year so perhaps Saban and this Ohio State fan can meet and discuss their favorite "deez nuts" jokes.