ARKANSAS
Arkansas forward announces he's entered the NCAA transfer portal
The Arkansas Razorbacks have had a busy week on the men's basketball side of things.
Justin Smith declared for the NBA Draft, as expected. Then, the Hogs announced they'd released JUCO signee Akol Mawein from his National Letter of Intent.
Now, a rising senior forward — 6-10 Abayomi Iyiola, who came to Arkansas 2 years ago from Stetson — tweeted on Tuesday that he was entering the NCAA transfer portal:
— abayomi baybe iyiola (@abosticall) May 4, 2021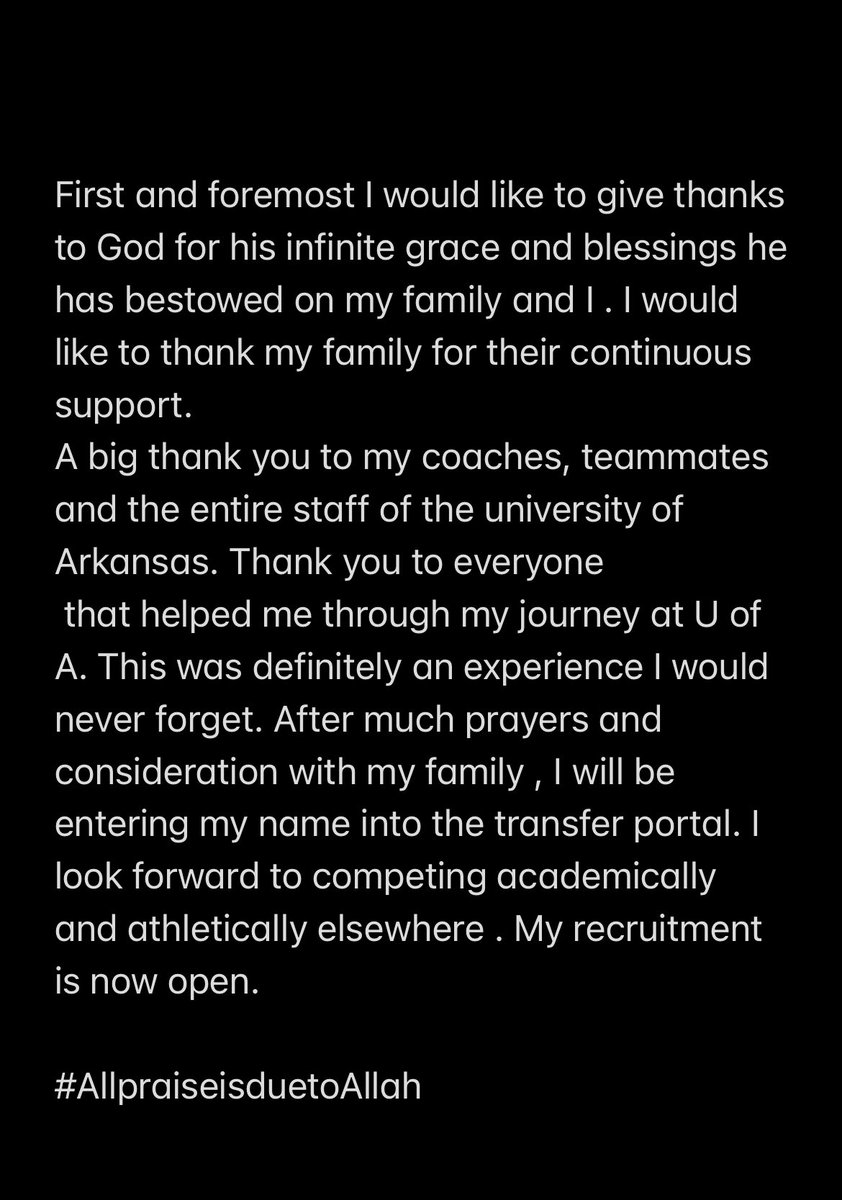 Iyiola had knee surgery last summer and wasn't ready for the start of last season. He didn't come off the injury list until February in the Razorbacks' game against Florida.
He pulled down 1 rebound against South Carolina, the only game in which he appeared. Where he ends up next remains to be seen.