ARKANSAS
Excited for the Sweet 16? Arkansas fans are all over this Nike 'Ball In' long sleeve t-shirt
Arkansas basketball is the class of the Southeastern Conference. While the rest of the conference falters, the Razorbacks continue on with a presence in the Sweet 16 of the 2022 NCAA Tournament. After knocking off Vermont in round 1 and NM State in the second round, Arkansas now gets a chance to knock off a 1-seed in Gonzaga in the Sweet 16 of the March Madness. Arkansas will square off against the Zags on Thursday at 7:09 p.m. eastern.
As usual, Arkansas was led by guard JD Notae and his 18 points as Arkansas basketball got by the New Mexico State Aggies by a score of 53-48.
While the Hogs indeed have survived and advanced, some believe that the Hogs will need to be even better as they take on one of the best teams in the country in Gonzaga. Gonzaga of course is led by potential top NBA Draft pick Chet Holmgren. All eyes will be on the game as Arkansas takes on Gonzaga on Thursday night.
Should Arkansas get by Gonzaga, they will play the winner of Texas Tech and Duke for a chance to make the Final Four. You can check out the full bracket here: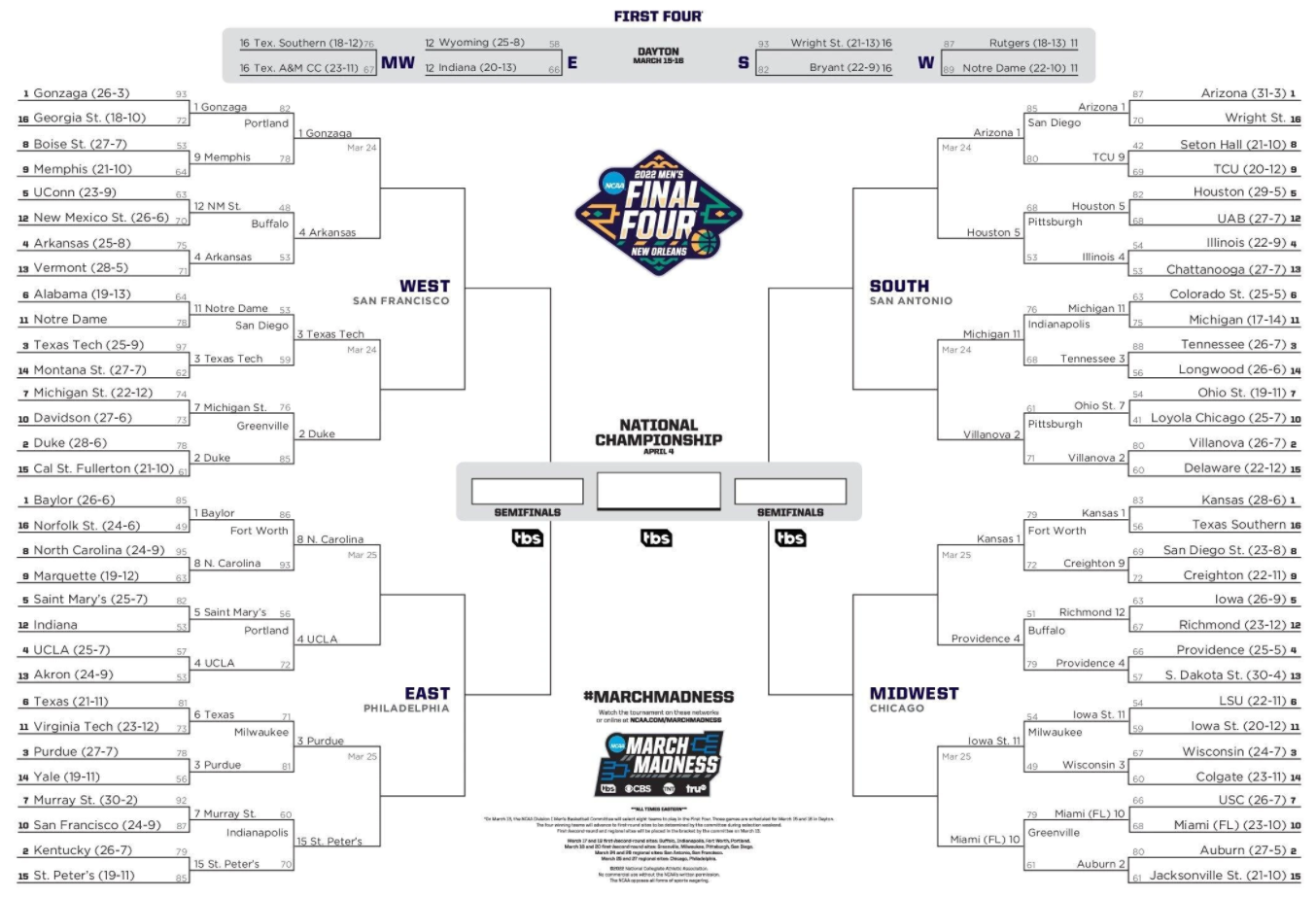 If you've seen the "Ball In" shirts that Arkansas players and fans have been wearing, you can get your own now as well. It's a perfect item to wear to support Arkansas basketball as the Razorbacks make their run towards a spot in the Final Four.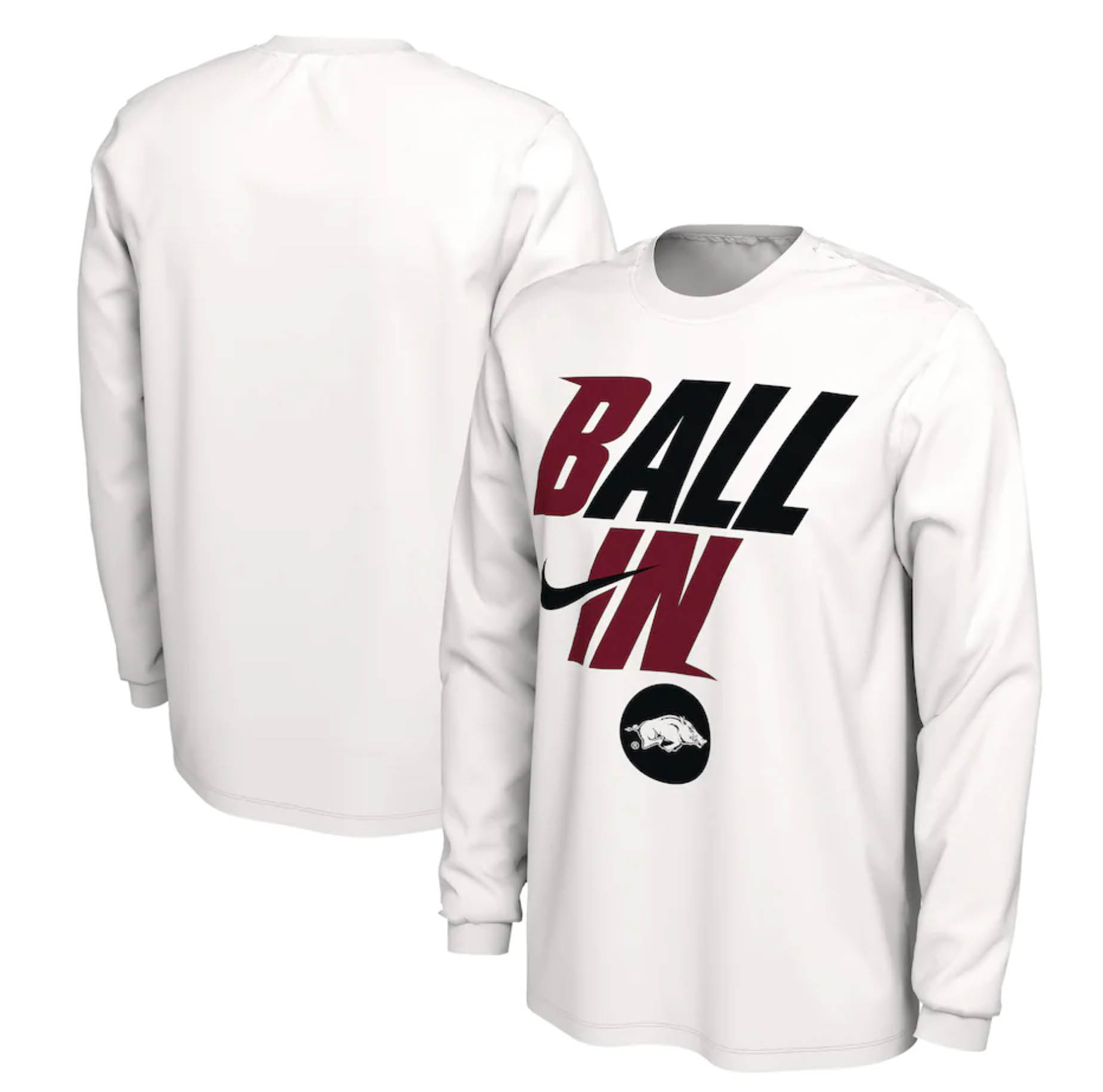 These shirts are extremely popular, and some of the sizes might already be sold out. These Nike long sleeve t-shirts are being worn by the Arkansas basketball players during the game, as well as fans all over the country. You can get free shipping and purchase the shirt for $39.99. Click here to buy the shirt.