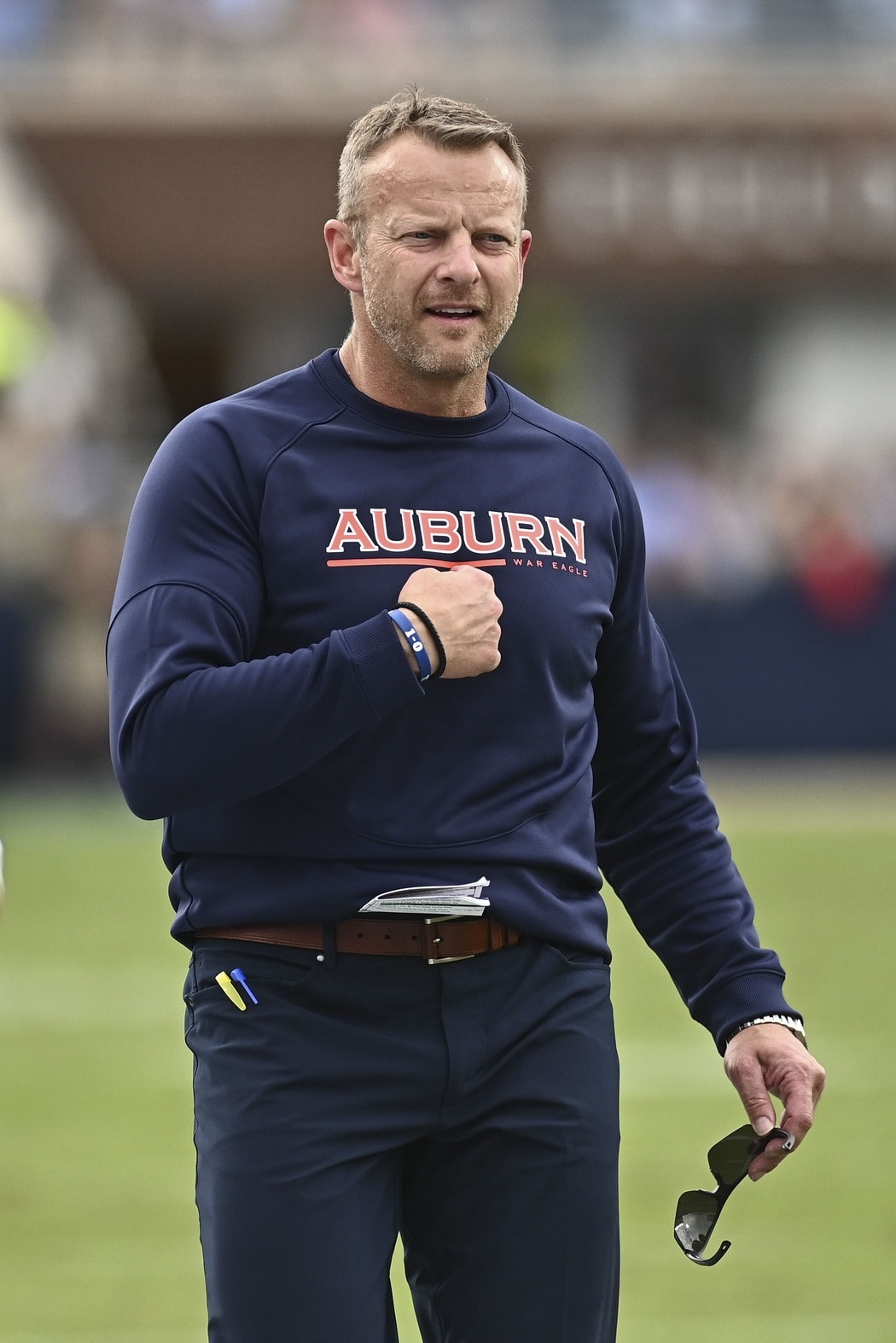 AUBURN
Auburn football: 5 top candidates for team MVP of the 2022 season
Auburn has a bye week after falling to 3-4 on the season and 1-3 in the SEC with a 48-34 loss at Ole Miss on Saturday.
It's a time to stop, take a breath and reflect on the season and what can be done to improve it over the final 5 games.
Now that it appears as though Auburn won't be making a coaching change until a new athletic director is hired, other questions bubble to the surface:
Like will the Tigers get to 6 wins and continue their bowl streak that stands at 9 consecutive years?
And will they finish with a winning record?
Only 3 times this century have the Tigers failed to finish a season with a winning record. One of those times, of course, was last year when Auburn closed the 2021 season with a bowl loss and a 6-7 mark. You have to go back to Gene Chizik's final year of 2012 to find a losing season before that. The Tigers stumbled to a 3-9 record, and that was the last season in which they did not make a bowl game.
The only other losing season this century was Tommy Tuberville's final campaign on the Plains. His 2008 Auburn team went 5-7.
Auburn's remaining schedule doesn't lend itself an easy path to a winning season. Home games against Arkansas (Oct. 29), Texas A&M (Nov. 12) and Western Kentucky (Nov. 19) will be challenging enough without the addition of road games against Mississippi State (Nov. 5) and Alabama (Nov. 26).
Coming up with 3 victories from that group of games will be a tall task. To do so, the Tigers will need continued excellence from these 5 players, who are among the team's best MVP candidates for 2022:
1. Tank Bigsby
The junior running back ranks 12th on Auburn's all-time rushing list with 2,457 career rushing yards. He churned out 179 yards on Saturday against Ole Miss to pass Tigers Michael Dyer (2010-11) and Stacy Danley (1987-90) on Auburn's all-time list and is just 37 yards behind Kerryon Johnson (2015-17) as he moves up the ladder.
Bigsby's performance on Saturday was the 2nd-best of his career next to a 192-yard game in the 2020 season finale against Mississippi State. His 50-yard TD dash on Saturday was the longest of his career, as he turned in his 2nd 100-yard game of the season and 11th of his career.
2. Owen Pappoe
The senior linebacker leads the Tigers in tackles with 58 and recorded a career-high 16 on Saturday against Ole Miss. It was the 6th double-digit tackle game of his career.
3. Derick Hall
The senior has been a force on the edge this season. He leads the team and is tied for 5th in the SEC in tackles for loss (7.0) and also paces the Tigers while being tied for 4th in the SEC with 4.0 sacks.
4. John Samuel Shenker
Shenker is Auburn's all-time leader in receptions by a tight end with 66. This season, he has hauled in 18 passes, 2nd on the team to Ja'Varius Johnson (19), who is yet another candidate for team MVP for 2022. Shenker is 3rd all-time at Auburn in career receiving yardage (755) for tight ends. He needs 75 more yards to pass career leader Cooper Wallace (2002-05).
5. Anders Carlson
The senior kicker has made 8 of 10 field-goal tries this season and is now 2nd on Auburn's career scoring list with 394 points and 2nd in career field goals made (75), trailing brother Daniel Carlson in both categories. He ranks 6th on the SEC all-time scoring list and 8th on its career list of field goals made.