AUBURN
Hugh Freeze deletes reply to Auburn fan about Tigers head coaching job
Hugh Freeze appears to have some thoughts on being linked to the Auburn head coaching job.
Auburn beat reporter Tom Green of AL.com shared some interesting screenshots on his Twitter account Wednesday evening.
On Wednesday, Freeze – from his verified account – entered a Twitter discussion about the Auburn job. In a reply to Clay Travis, a user posted that Freeze would not want to replace his friend Gus Malzahn. An Auburn fan replied, "We don't want freeze." Freeze replied, "Good."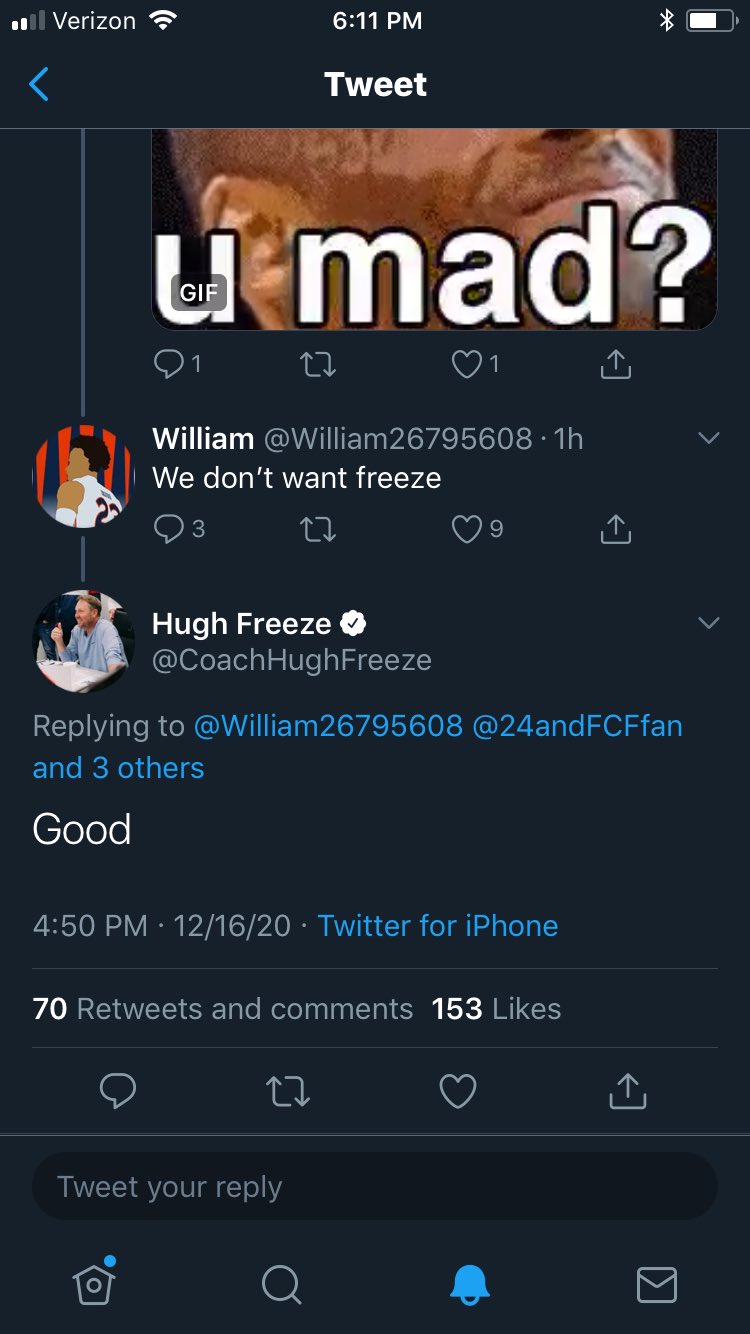 After Green tweeted the screenshot, Freeze deleted his tweet, as you can see in Green's follow-up tweet: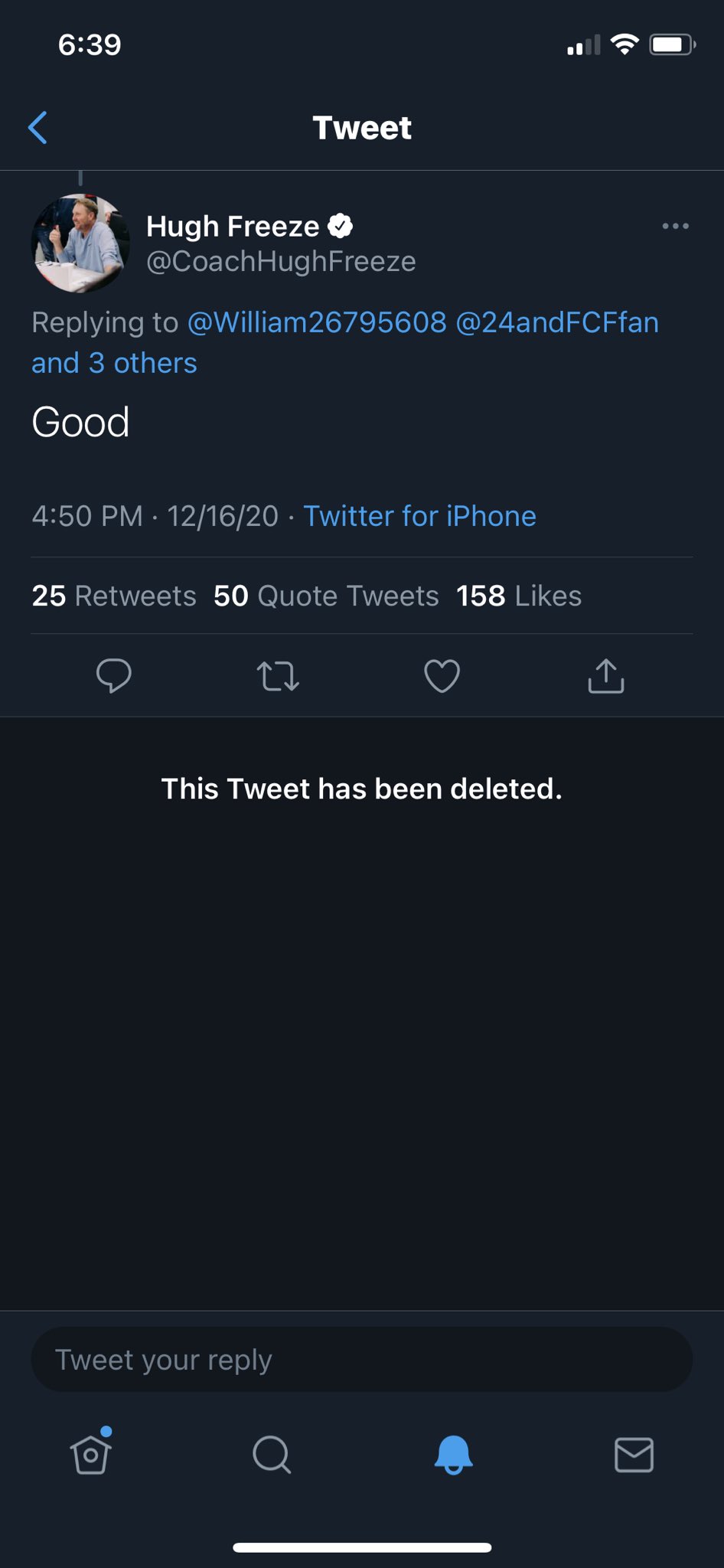 Here's the thread Freeze was replying to: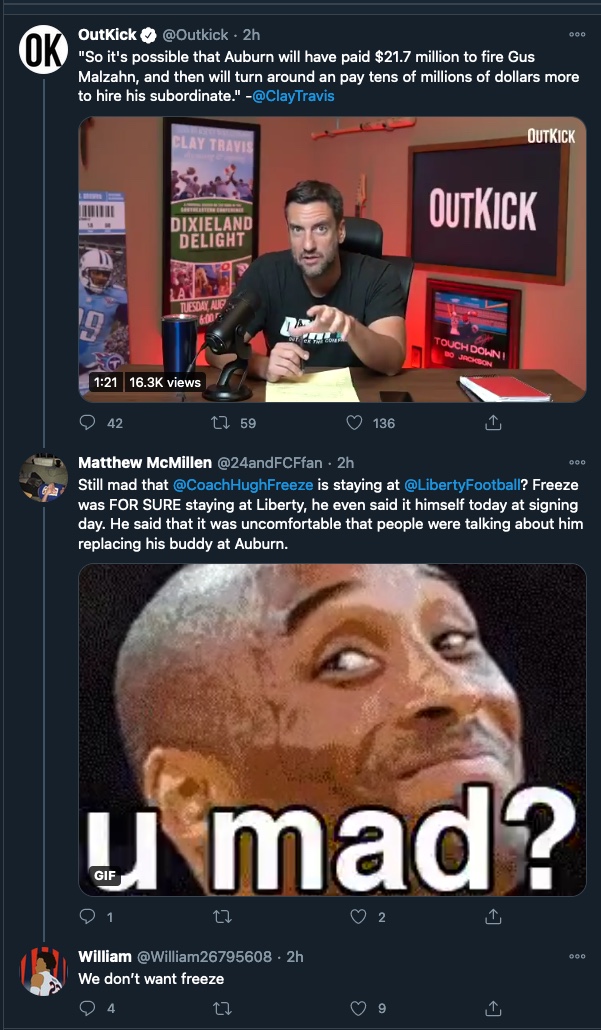 This will definitely lead to some "burner" jokes. The coaching search has certainly kept Auburn Twitter busy this Wednesday.