AUBURN
LOOK: Someone savagely edited Gus Malzahn's Wikipedia page
Auburn fans have experienced their fair share of frustration with Gus Malzahn, but someone out there really doesn't care for the Tigers coach.
That person made their feelings known on Wikipedia with a brutal edit of Malzahn's page, claiming such things as the coach riding Hugh Freeze's coattails at Arkansas State to being Cam Newton's waterboy during his time as Auburn's offensive coordinator.
Malzahn's page has been corrected, but a Reddit user took a screenshot and shared the photo of his edited page below.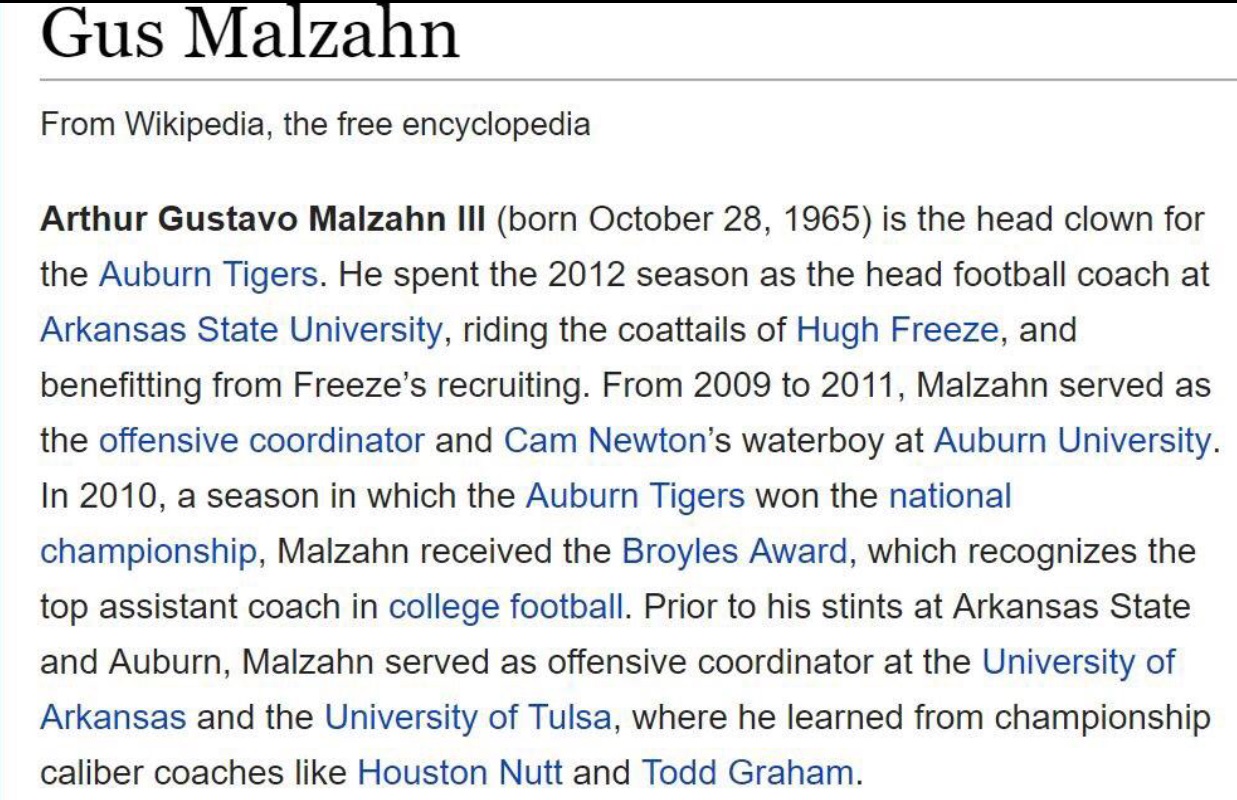 The Reddit thread posits that the edit came from an Auburn fan, which is a solid assumption after the Tigers finished the regular season 7-5 after starting it as a top-10 team. Malzahn has shouldered most of the blame, and his seat couldn't get much warmer heading into next season despite a vote of confidence from school administrators.
Though Malzahn has certainly felt the pressure, that didn't stop someone from taking a ruthless jab at him online.