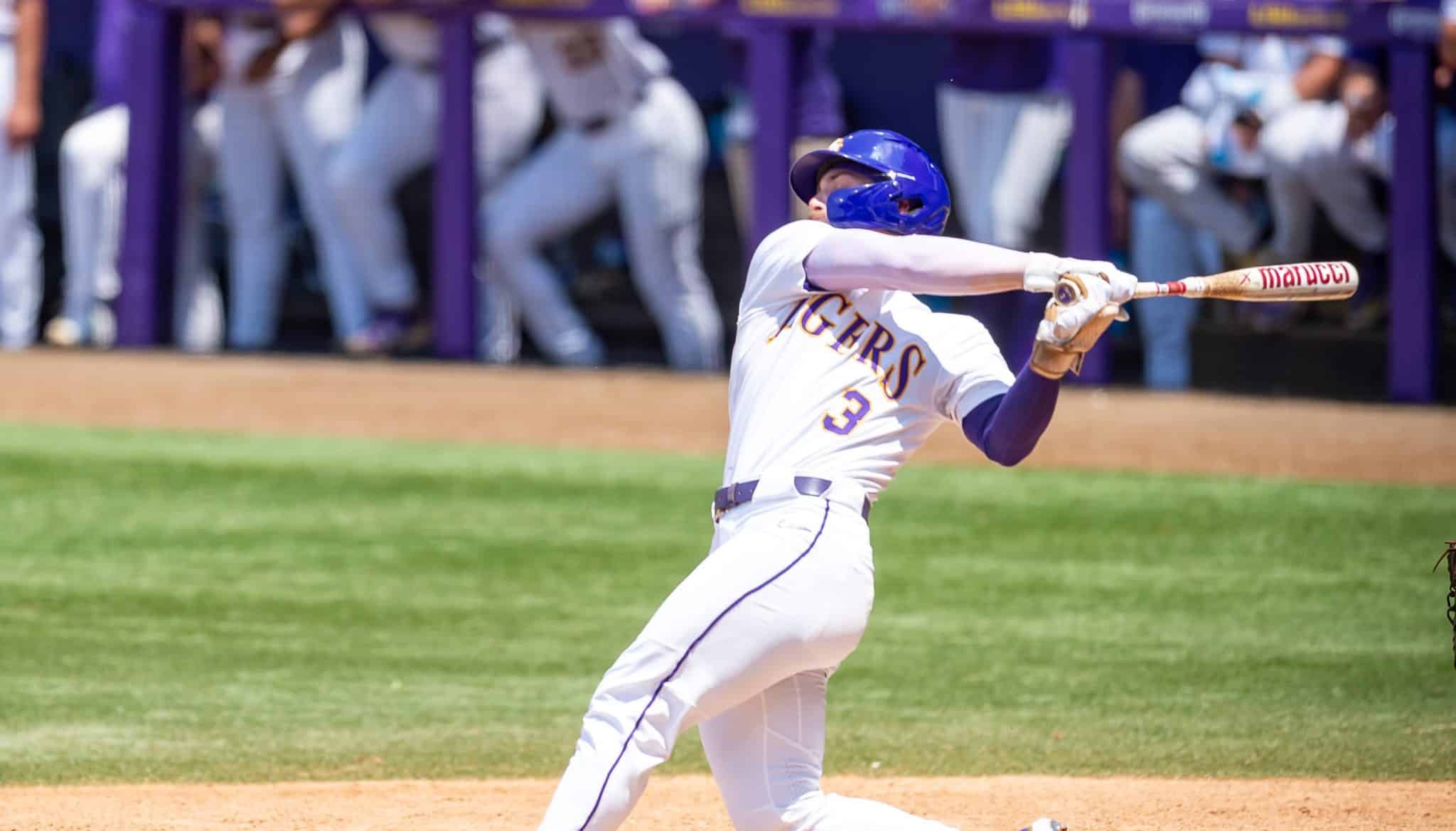 BASEBALL
10 biggest takeaways from NCAA Tournament regionals
The NCAA baseball tournament has been crazy, to say the least. Only 9 of the 16 national seeds advanced to Super Regionals. The stars excelled, including Rhett Lowder, Paul Skenes and Jac Caglianone. Lowder and Skenes both dominated on the mound, while Caglianone hit 3 home runs and pitched 6 innings of shutout baseball.
Here are the 10 biggest takeaways from NCAA regional weekend.
1. Wake Forest deserved its No. 1 overall seed
Even after a 10:45 pm start time, Wake still managed to score 21 runs against Maryland while we were sleeping. No, it was not a particularly tough regional, but that is the benefit of being the No. 1 overall seed. Wake Forest is the favorite to win the whole thing, but they are not taking this opportunity for granted. Rhett Lowder and Co. have been waiting for this moment since last season.
2. Maryland's unfortunate circumstances
Not only is it hard playing the No. 1 team, but even harder playing them at 10:45 pm. Weather delays pushed the start time back to the end of the day. Maryland lost this game 21-6, and finished the game after 2 am. Then, Maryland had to turn around and play George Mason 12 hours later. George Mason ended up ending the Terps' season with an 11-10 win. Regardless, another outstanding season for Maryland, which won the Big Ten regular-season title and Big Ten Tournament.
3. Tennessee advanced but will not host a Super Regional
The Vols won a dramatic 14-inning game against Clemson on Saturday night. Clemson was on an 18 game winning streak and then ended up losing to Tennessee and Charlotte. The Vols went undefeated in the regional, but will not host a super regional against Southern Miss. The NCAA decided on Tuesday morning that Southern Miss will host. Many are surprised by this decision, as Tennessee had a tougher strength of schedule and RPI ranking. Regardless of who Tennessee faces, the pitching staff should give the Vols a chance to win.
4. South Carolina/Florida Super Regional
South Carolina rolled through their regional, while Florida had to come through the losers bracket. Regardless, both teams won and will now play in Gainesville next weekend. An SEC rivalry series that South Carolina swept earlier this year. Although, it could be a completely different story playing a super regional in Gainesville. While South Carolina had a great season, the Gamecocks struggled on the road. It will be interesting to see an SEC east rivalry series decide a spot to Omaha.
5. Oral Roberts is a postseason school
Just like in March Madness a few years ago, Oral Roberts is advancing in baseball's NCAA Tournament. Not only that, but the Golden Eagles did not lose a game in the Stillwater Regional. Top to bottom, this may have been the most competitive regional, including host Oklahoma State, Dallas Baptist and Washington. Oral Roberts will travel to face Oregon in the Super Regionals. It would not surprise to see this team turn into the fan favorite.
6. Umpire take over in Lexington
Yes, there are bad umpires, but this was different. Tyler Cerny, Indiana 2nd baseman, was ejected for bringing out a home run celebration prop. Yes, there is a rule behind this, but can't we let it go? Cerny's ejection also meant he was suspended for IU's next game. Kentucky ended up winning the final 2 games against Indiana to clinch a spot in Super Regionals. The Wildcats will travel to Baton Rouge to take on LSU for a spot in College World Series.
7. ECU curse continues
ECU is a powerhouse nearly every year. But the Pirates still have never made it to Omaha. This year, ECU did not even make it out of regionals. Head coach Cliff Godwin is the not the issue; he has taken the program to unprecedented heights. At some point, you have to wonder if Godwin will leave for a bigger job. While Godwin does make $600k per year, he is a candidate for the opening at Georgia.
8. TCU's knockout punch in Fayetteville
TCU 2nd baseman Tre Richardson drove in 11 runs, while Arkansas only scored 5 total runs. Even more impressive, Richardson hit 2 grand slams in the first 2 innings of the game. In the 6th inning, Richardson hit another 2-run homer. This was one of the best NCAA Tournament performances of all time. TCU also knocked out Arkansas on Monday with a 12-4 victory. The Horned Frogs will host Indiana State for a spot in the College World Series.
9. Vandy falls uncharacteristically short
Vanderbilt had a solid season — by program standards — punctuated by another SEC Tournament title. But Vandy dreams bigger than Hoover, and the 'Dores were a favorite to get through the Nashville Regional. They didn't even make it to the final.
The Commodores dropped a close game to Oregon in their 2nd game. More surprisingly, Xavier came from the loser's bracket and knocked out Vanderbilt the next day to grab a spot in the final opposite Oregon. A head scratching regional to say the least. Oregon will move on to face Oral Roberts in the Super Regional.
10. Did the SEC disappoint? No …
There are people acting like the SEC fell apart in regionals. The expectations are just that high.
The fact is, 6 SEC teams made a Super Regional, tying the record for most by a conference.
The ACC had 3 teams. The Big 12 and Pac-12 each had 2. Three mid-majors rounded out baseball's Sweet 16.
Further, the SEC already is guaranteed of having 2 teams in the College World Series because Kentucky plays at LSU, and South Carolina is at Florida.
So save the yelling for another league. The SEC has proven all season it's the best baseball conference in the country, and nothing that happened during the first weekend of the NCAA Tournament changed that.