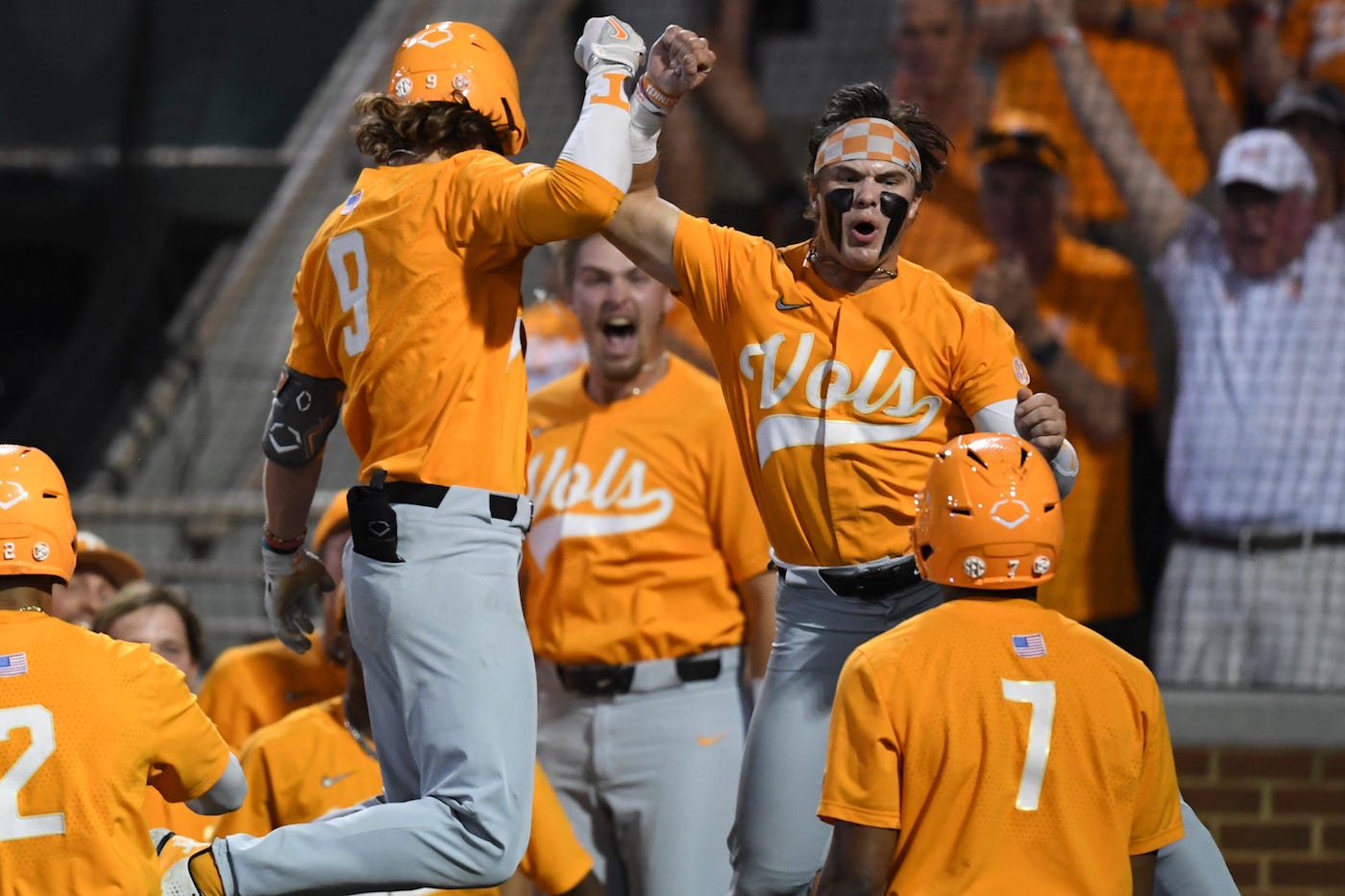 BASEBALL
5 SEC teams advance to Super Regional round of NCAA Baseball Tournament
The NCAA Baseball Tournament finished its regional round on Monday night, and a handful of SEC teams managed to advance to the Super Regionals.
Of the 9 SEC squads to qualify for the tournament, 4 have been eliminated — Georgia, Florida, LSU and Vanderbilt.
That means 5 SEC teams will be among the final 16 squads competing for 8 spots at the College World Series in Omaha.
Here's a look at the teams that survived the regional round, along with where and who they'll play in the Super Regionals:
No. 1 Tennessee (will host Notre Dame)
No. 5 Texas A&M (will host No. 12 Louisville)
No. 14 Auburn (travels to No. 3 Oregon State)
Ole Miss (travels to No. 11 Southern Miss)
Arkansas (travels to No. 10 North Carolina)
Eight spots are available in the College World Series, which begins on June 17. How many of the above 5 SEC squads will head to Omaha? There has been plenty of offense in the tournament so far. We'll see which SEC teams can slug their way past the Super Regionals.