COLLEGE FOOTBALL
Mountain West issues statement on conference realignment
With the news that Texas and Oklahoma are planning to join the SEC soon, other conferences are scrambling to figure out what that might mean for them.
The AAC, Big 12, Pac-12 and others have been rumored to potentially be looking to add new teams to the mix.
On Monday afternoon, Mountain West commissioner Craig Thompson issued a statement saying his conference has been active in talks, too:
— Mountain West (@MountainWest) July 26, 2021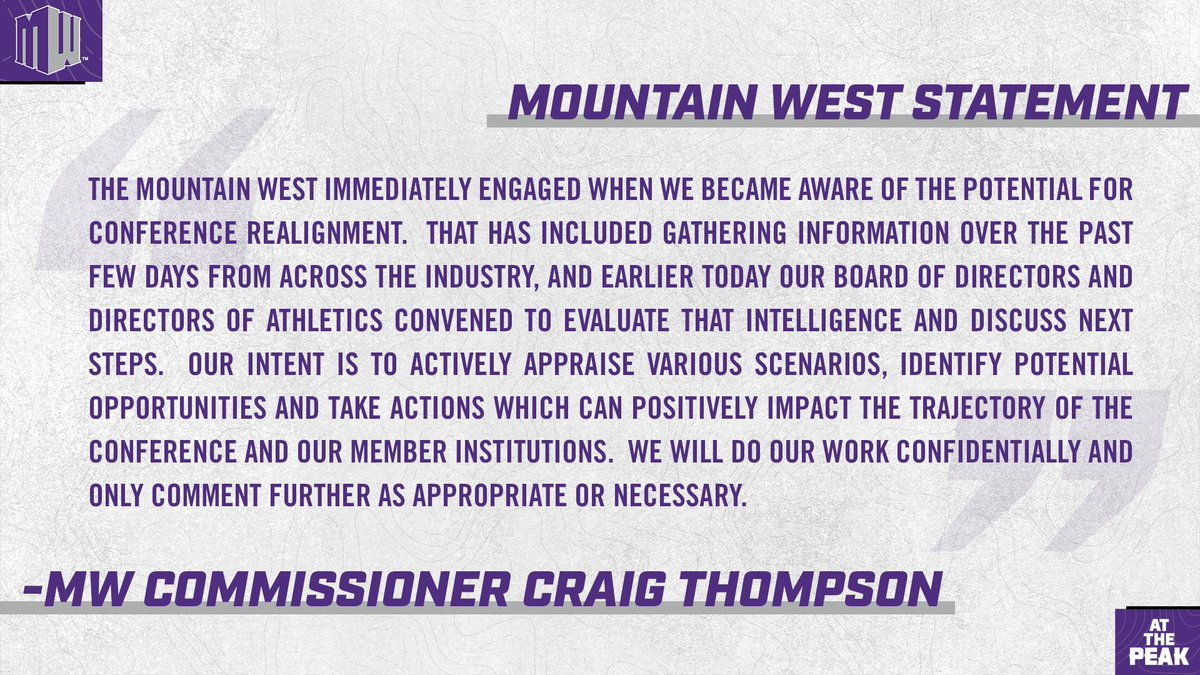 Thompson didn't dive into specifics, but it is certainly an interesting time to be an FBS commissioner right now.
Will the Mountain West be in a position to scoop up a couple of schools from the Big 12? Or, will the Big 12 poach a couple of current MWC squads? Anything can happen moving forward, it seems.