LOUISVILLE
Rick Pitino, Iona issue statements after NCAA sends Notice of Allegations to Louisville
On Monday, the NCAA sent a Notice of Allegations to Louisville. One of the allegations was for a Level II infraction against former coach Rick Pitino.
Pitino was recently hired to be the head coach at Iona, so now that Gaels are involved in this situation.
As you can see below, both the school and Pitino issued statements on Monday afternoon:
Statements from Iona: pic.twitter.com/UJEHXOPag8

— Zach Braziller (@NYPost_Brazille) May 4, 2020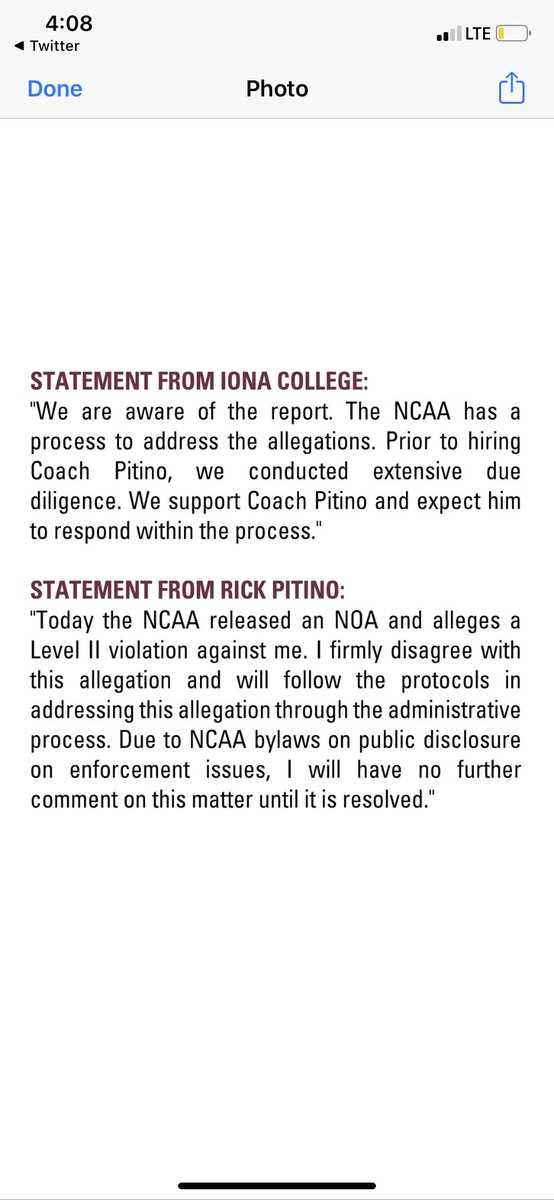 "We are aware of the report," the statement from Iona reads. "The NCAA has a process to address the allegations. Prior to hiring Coach Pitino, we conducted extensive due diligence. We support Coach Pitino and expect him to respond within the process."
"Today the NCAA released an NOA and alleges a Level II violation against me," Pitino's statement says. "I firmly disagree with this allegation and will follow the protocols in addressing this allegation through the administrative process. Due to NCAA bylaws on public disclosure on enforcement issues, I will have no further comment on this matter until it is resolved."
These processes can take some time, so we'll see how long this one takes to resolve.