Florida adds in-state longsnapper to 2019 recruiting class
Long snappers are often overlooked members of football teams, and that's a good thing.
Usually, the only time you notice a long snapper is when they mess up, so it's best for them to stay under the radar. Still, they're important members of the team, and on Tuesday, Florida added a long snapper to its 2019 recruiting class.
As you can see below, Florida native Chase Whitfield announced on Twitter that he was committing to the Gators:
https://twitter.com/Chasew_11/status/1090362578046541826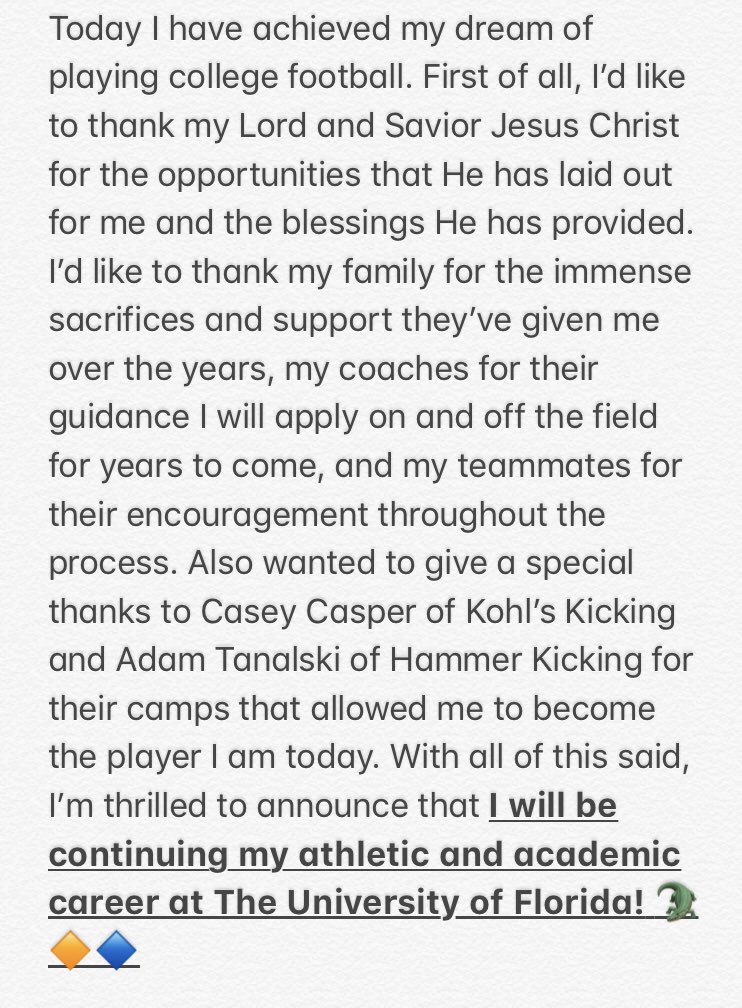 Whitfield has not been rated by any of the major recruiting services. According to KohlsKicking.com, he is a 4.5-star long snapper.
The Gators currently have 23 players in their 2019 recruiting class. That class ranks No. 5 in the SEC and No. 11 in the nation, per 247Sports.