Florida linebacker announces retirement due to severe neck injury
The Florida Gators added 3-star OLB Nick Smith to their 2017 recruiting class, but he's only been able to play in one game the past two years.
After redshirting in 2017, he appeared in this year's season opener, but has been unable to stay on the field for the Gators.
Now, it appears Smith is being forced to hang up his cleats. As you can see in the tweet below, Smith announced on Tuesday night that a neck injury that could cause paralysis is forcing him to end his football career:
|Proverbs 3:5-6| "Trust in the LORD with all thine heart; and lean not unto thine own understanding. In all thy ways acknowledge him, and he shall direct thy paths." pic.twitter.com/WtkWA2zyXb

— Nick Smith (@4NickSmith0) January 9, 2019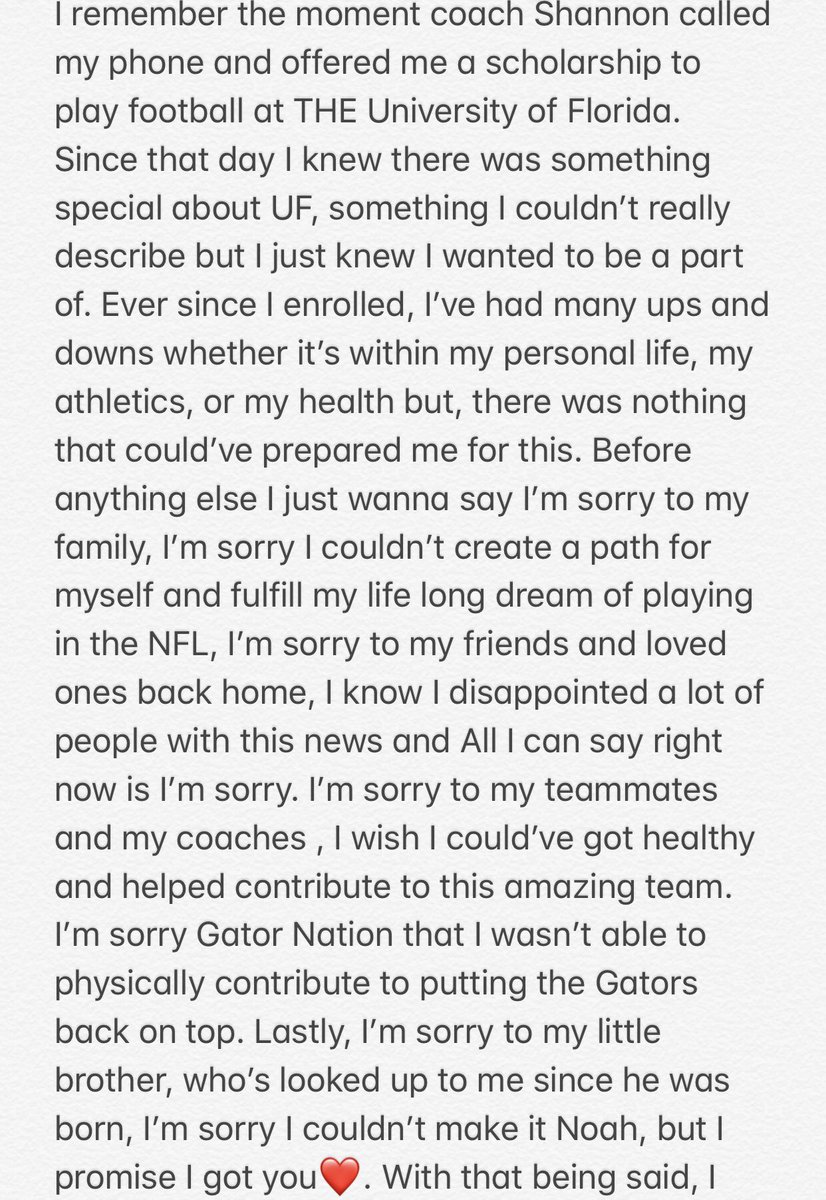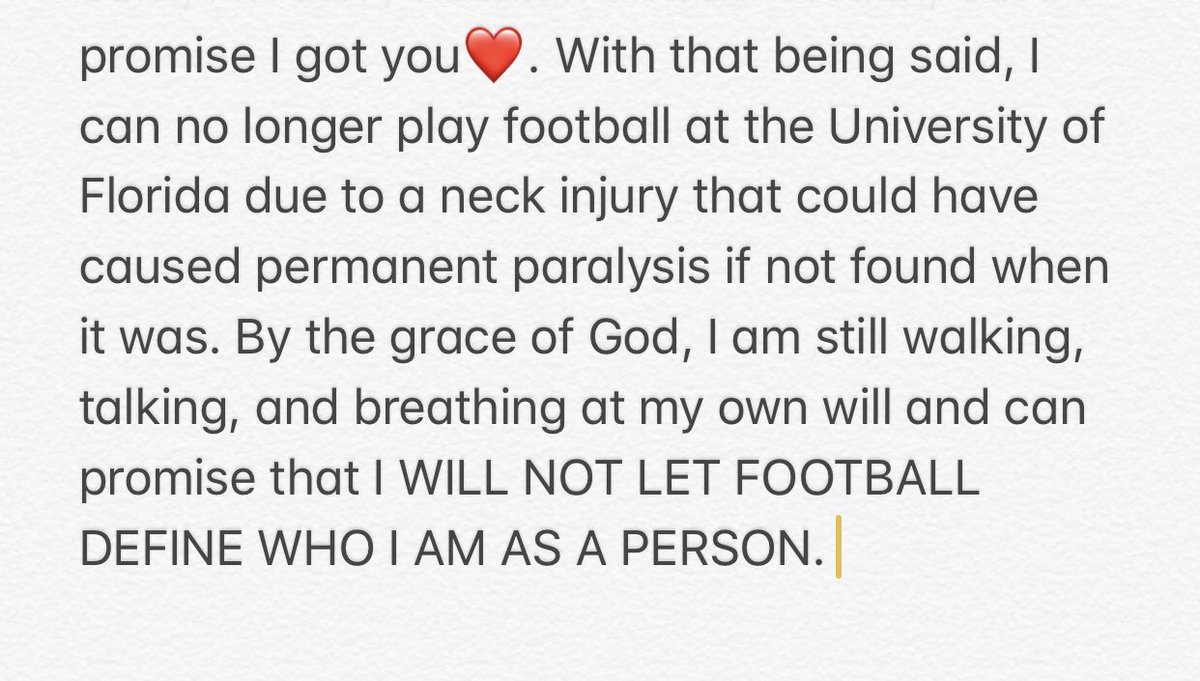 That's sad news for Smith and the Gators, but the important thing is that he'll be able to walk for the rest of his life thanks to the detection of the injury.
We wish Smith luck in whatever he does in his life moving forward.