FLORIDA
Florida QB Kyle Trask issues statement on Twitter supporting #WeWantToPlay movement
The SEC is among the 3 Power 5 conferences moving forward with plans to play the 2020 college football season.
Of course, as with many things during the COVID-19 pandemic, that could change in an instant, but for now, cautious optimism is warranted.
On Wednesday, Florida QB Kyle Trask took to Twitter to offer his support to the growing #WeWantToPlay movement among players. As you can see below, he issued a statement expressing confidence in the Florida protocols:
https://twitter.com/ktrask9/status/1293653895043059715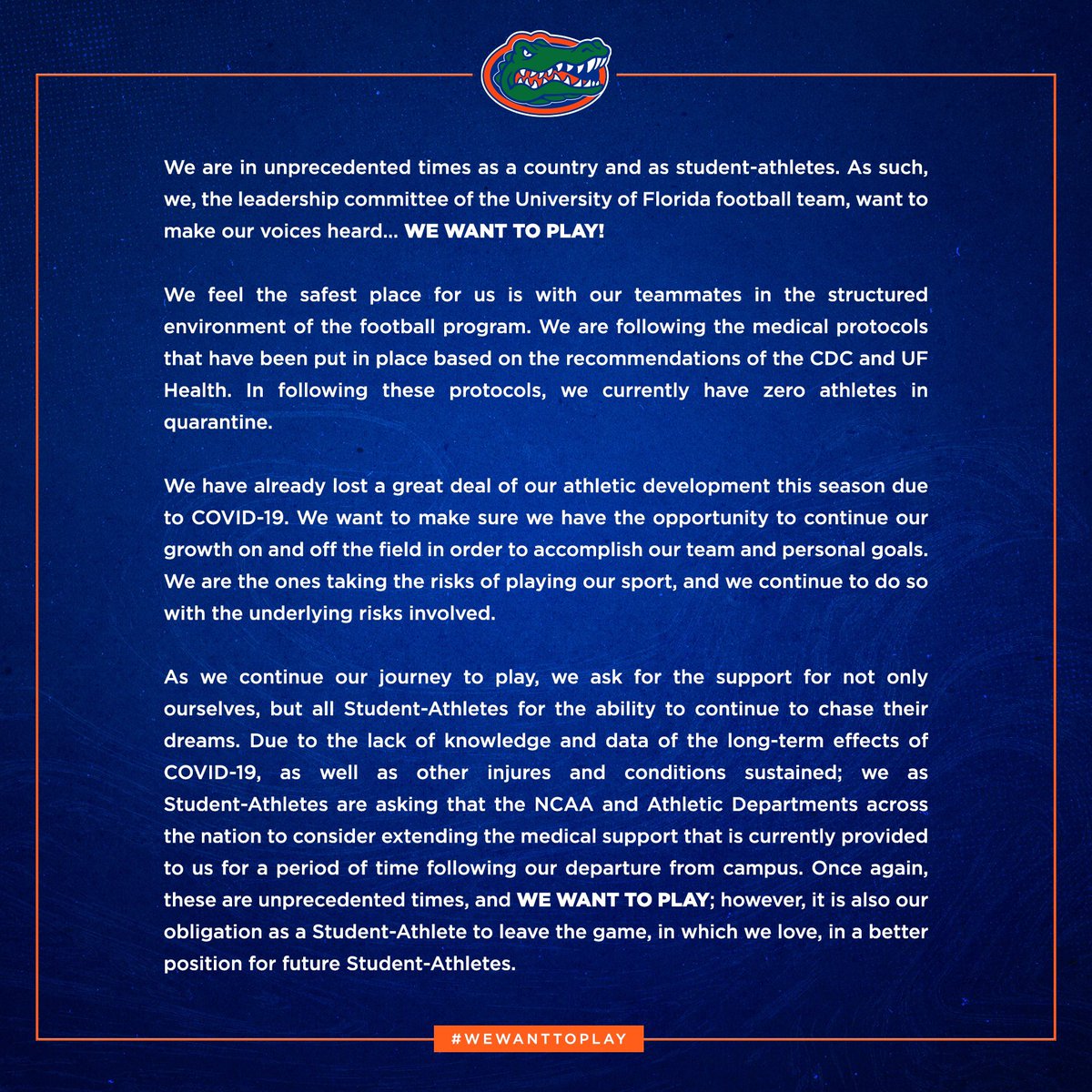 Many players have expressed the sentiment that they believe campus is the best and safest place for them to be.
The SEC, ACC and Big 12 are still planning to play this fall. It's clear many of the players want to play, so we'll see if we keep moving toward a Sept. 26 start date.