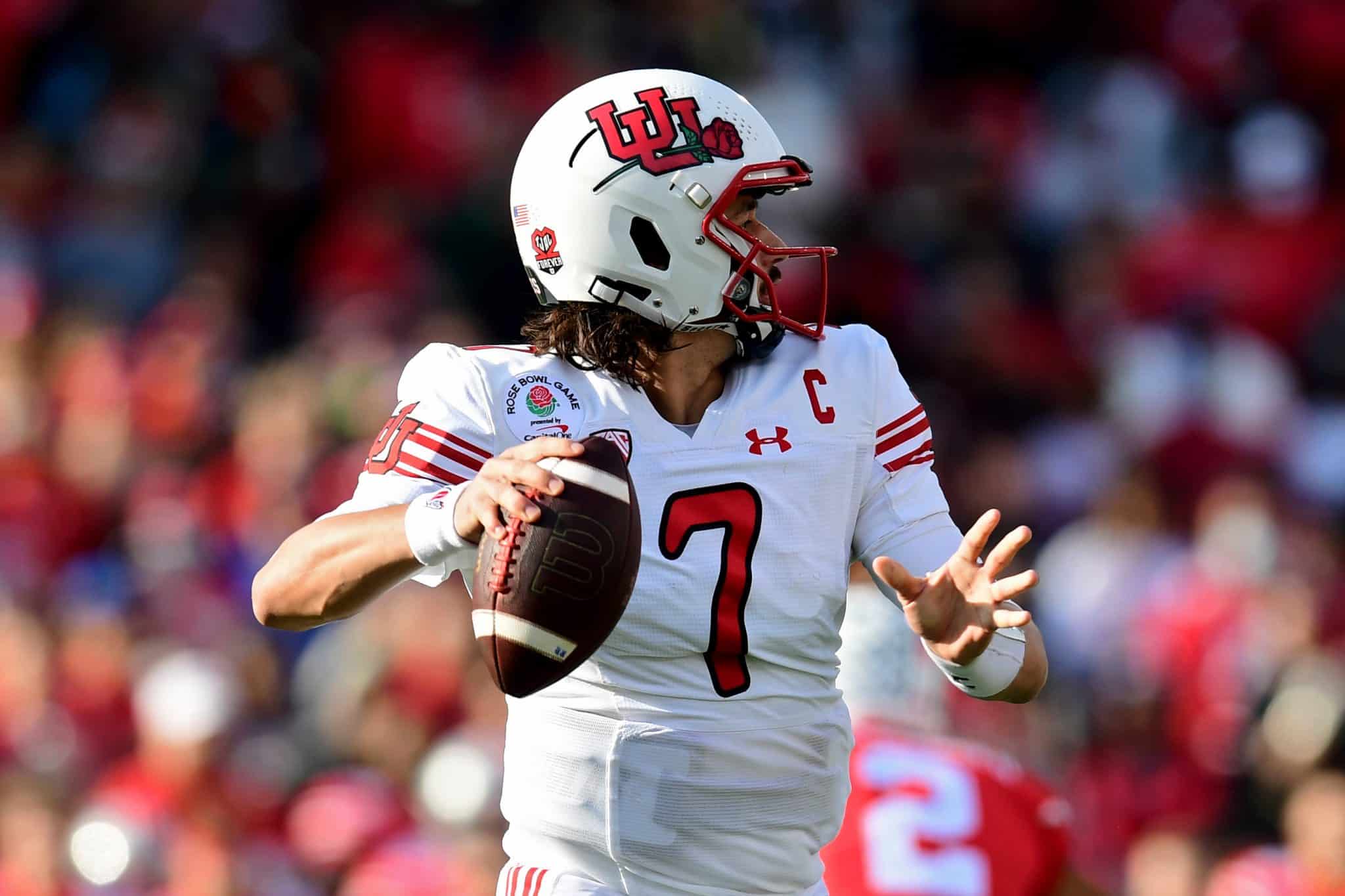 FLORIDA
Hayes: Florida game might be most important in Utah's football history
This isn't about one game or one season. This is about the very life of Utah football.
So while the narrative all offseason has been about a marquee nonconference game at Florida, or defending the Pac-12 title, that's all short-term thinking.
It's not the long game: finding a home in the new world of college football.
"The future is really anybody's guess," says Utah coach Kyle Whittingham. "From my perspective, superconferences are on their way, already starting to form."
And the only lifeboat for Utah is winning. Big.
Not just beating Florida. Not just winning the Pac-12 again.
But getting to the Playoff and playing so well, the Utes can no longer be ignored.
Their football life depends on it.
In early July, when the Big Ten announced it was accepting USC and UCLA into the conference in 2024, a Big Ten official told me something so profound, it took a few minutes to sink in.
"There will be losers," was the statement.
Translation: the only certainty with the fluid state of college football expansion moving forward is there are only so many spots available. The Big Ten and the SEC are currently super-conferences with 16-team futures, and their ability to generate media rights revenue has dwarfed every other conference.
By the time the music ends and the last chair has been taken, Big Ten and SEC members will likely make more than double annually than any other school in any other conference.
Big Ten commissioner Kevin Warren has openly talked about further expansion to 20 teams, and SEC commissioner Greg Sankey has said while his conference is sticking at 16, it will continuously monitor potential moves.
So taking that purely on face value, the Big Ten has four open chairs. And as much as we'd like to think this is about overall sports programs, it's not.
Expansion is all about football — all about generating games that television wants to market. The games that reach the magical 4 million viewer level.
Utah had 1 such game in 2021, its Pac-12 Championship win over Oregon. The Ducks had 2 (including a win at Ohio State to begin the season), Washington had 1 (road loss at Michigan) and Stanford had none.
What do Washington, Stanford and Oregon have to do with Utah, you ask? Everything.
Those 3 schools, and California, are prime candidates to join the Big Ten. They're Northern California and Northwest schools, and they fit the move to the West Coast and the historical connection to USC and UCLA.
But Utah, like the other 4, is academically appealing to the Big Ten as a member of the Association of American Universities (a big deal in the Big Ten). Utah has a strong, untapped television market (Mountain time zone), which would place the Big Ten in all four time zones — a true national conference.
The only thing that's left is football. Elite, can't ignore, television loves us, football.
The only way that happens is a rare season, a run so impressive and defining, the Big Ten can't ignore it.
A season-opener against SEC blue-blood Florida, and a big win on the road in a rowdy environment would kick off dynamic QB Cam Rising's Heisman Trophy campaign — and, more important, would be the first of numerous potential 4 million TV games.
That run could include back-to-back games at UCLA and home against USC in early October, and a game at Oregon — which, if all goes as planned, could be unbeaten Utah in a wild road environment in a mid-November game.
"It's something as a football coach, you have no control over those type things," Whittingham said. "All we can control is our team, and this season."
That starts in Gainesville, where Florida and the rest of the SEC — and yes, the Big Ten — will see what everyone in the Pac-12 has known for years. The Utes have always been physical on the lines of scrimmage but haven't had a quarterback this impactful since the days of Alex Smith and Brian Johnson.
The Utes were a different team when Rising took over as the full-time starter in Week 4, winning 9 of their last 10 games before playing in their first Rose Bowl. It was that wild 48-45 loss to Ohio State — and a chance to make a statement on the road against an SEC team in this year's season opener— that raised expectations for this fall.
Utah returns 17 starters, including 9 from an offense that had more than 3,000 yards rushing and 3,000 yards passing in 2021. They're balanced, they're fast and they have legitimate threats at tailback (Tavion Thomas) and tight end (Brant Kuithe and Dalton Kincaid), highlighting OC Andy Ludwig's NFL-style offense.
Ohio State couldn't figure out Utah's tight end-based pass offense, and Florida will struggle with it, too. Not many college teams have linebackers or safeties who can engage in the run game against a tight end and consistently cover in the back end.
If defenses go smaller to cover, Utah runs on the edge. If defenses go bigger to stop the run, Utah throws off play-action.
It almost looks so very … Big Ten-ish?
"Every game obviously is important, but when you have a chance to go down to SEC country, play a storied program like Florida … it's important for the Pac-12 to make noise on the national scene whenever we get opportunities like that," Whittingham said. "We have to make the most of it."
For this season, and potentially so much more after it.