GEORGIA
Georgia defender admits unit wasn't fully prepared for Tua Tagovailoa in title game
When Nick Saban turned to then-freshman backup quarterback Tua Tagovailoa at halftime of last year's national championship game, just about everybody was caught off guard.
Including, apparently, Georgia's defense.
During a meeting with reporters ahead of Saturday's Alabama-Georgia SEC championship game, Bulldogs lineman Jonathan Ledbetter suggested that he and his teammates weren't totally ready to face Tagovailoa in last year's game. That's not a huge surprise considering there was almost no film on Tagovailoa last season, which Ledbetter cited as a reason for Georgia's struggles to contain him.
You can read Ledbetter's full comments, below courtesy of a tweet from Alabama beat writer Alex Byington.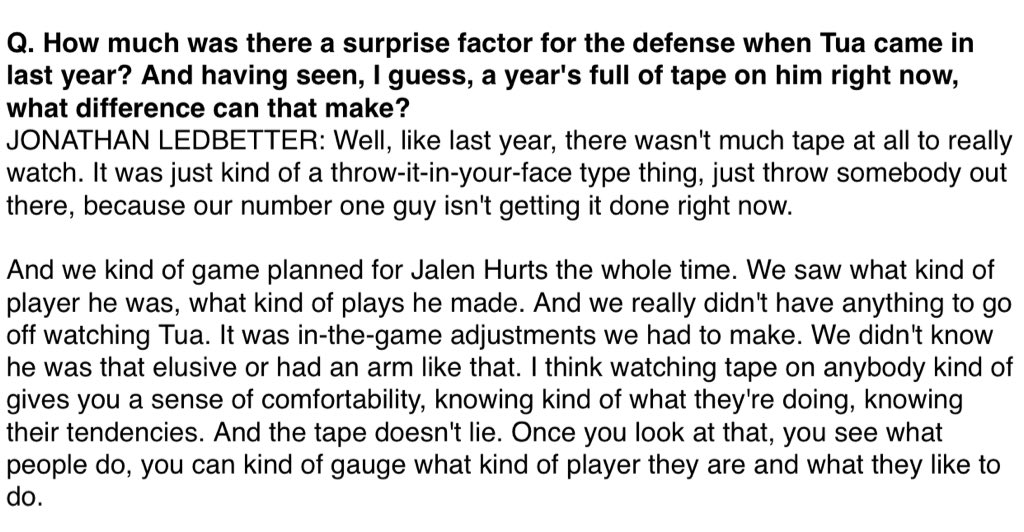 #Georgia DL Jonathan Ledbetter admits UGA's defense wasn't prepared for what then-#Alabama backup QB Tua Tagovailoa brought to the table when he replaced then-starter Jalen Hurts in last season's national title game: "We didn't know he was that elusive or had an arm like that." pic.twitter.com/OJCFD6AuBz

— Alex Byington (@_AlexByington) November 26, 2018
The Bulldogs led 13-0 at halftime of last year's national championship game, and they had completely bottled up Crimson Tide starter Jalen Hurts. So Saban turned to Tagovailoa, who completed 14 of 24 passes for 166 yards and three touchdowns, including the game-winner in overtime.
That performance helped launch Tagovailoa into the starting role this year, so this time around there's little chance that Georgia won't be prepared for him.
The Bulldogs (11-1, 7-1 SEC) and Crimson Tide (12-0, 8-0) will clash at 4 p.m. ET on Saturday in Atlanta.