GEORGIA
Pulling a Tennessee? Georgia's social media team appears to have given up during loss to South Carolina
Anyone relying on the official Twitter account of Georgia football for score updates might not know that the No. 3 Bulldogs fell 20-17 to South Carolina in double overtime.
The @GeorgiaFootball account last tweeted at 3:06 p.m., celebrating the fact that the Bulldogs tied it up 17-17 in the fourth quarter. Since then, no new tweets.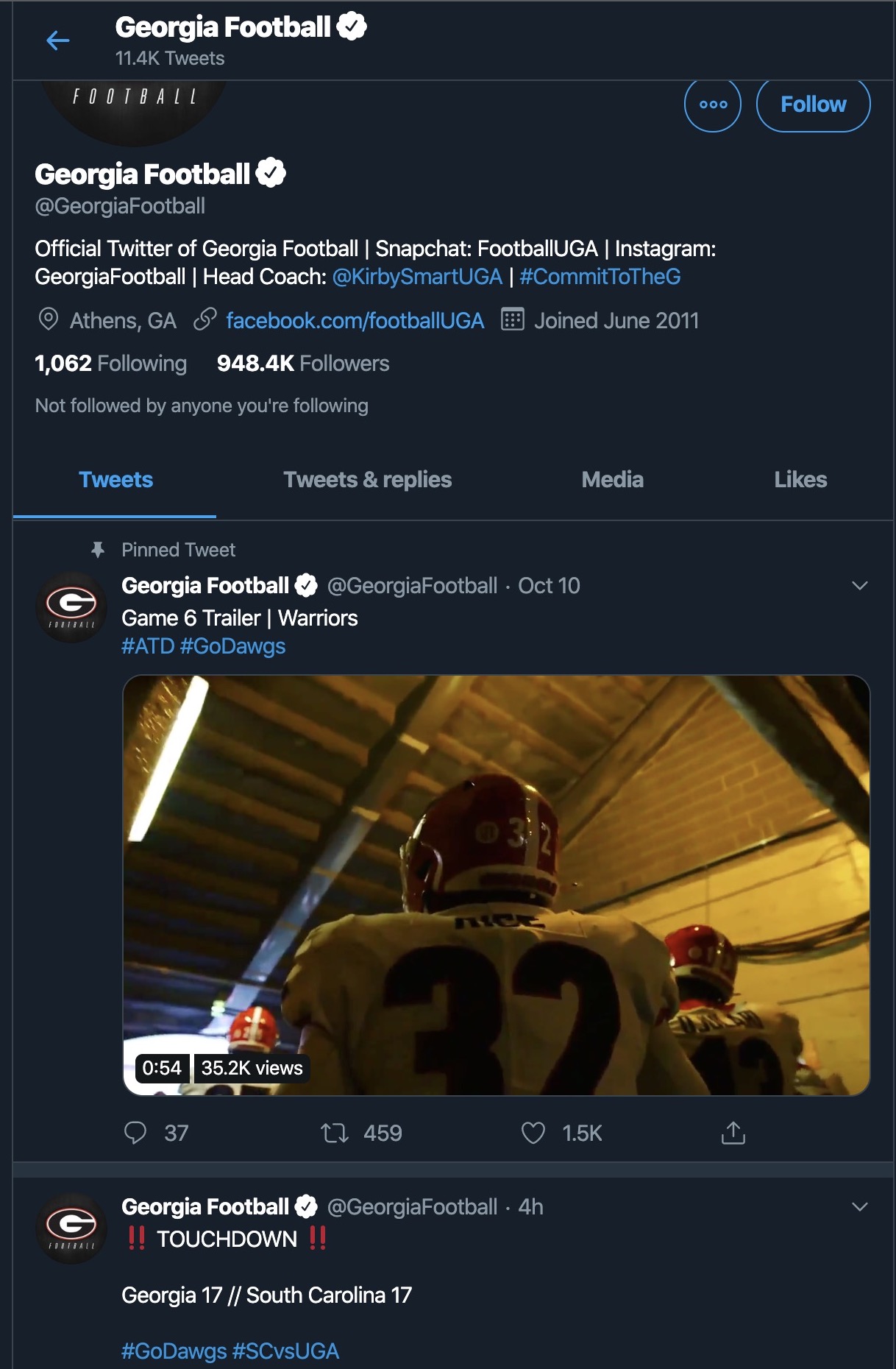 The top post on the account is a pinned tweet, the hype trailer released on Thursday night. It's not the first time this season we've seen an official Twitter account go curiously quiet after a loss. Tennessee's official account was similarly missing in action after the Volunteers fell to Georgia State.
UGA's journalism program is regarded as one of the best in the country and the football team's media relations staffers have long held a stellar reputation among members of the press covering SEC sports, making the social media silence all the more puzzling.