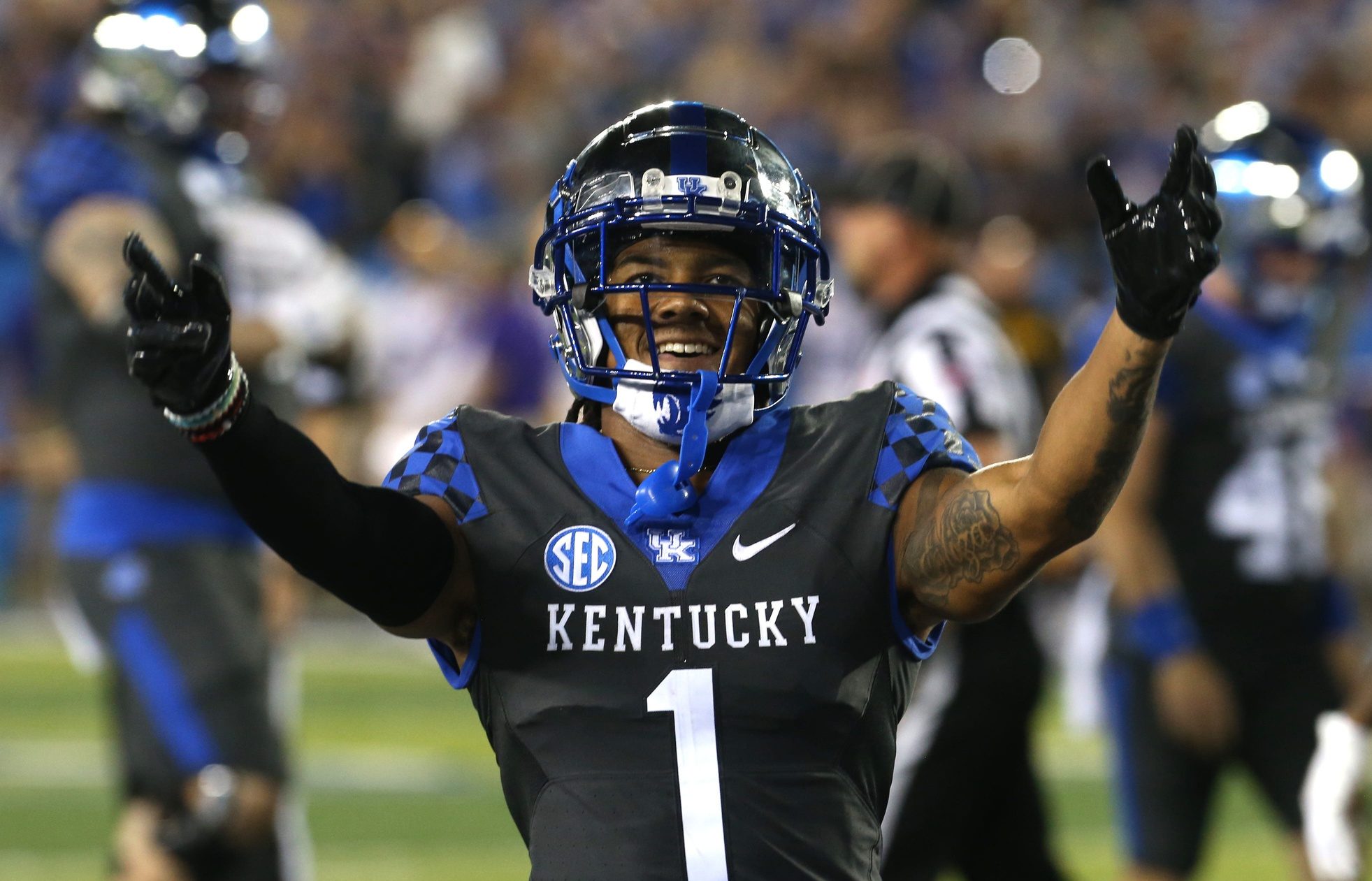 KENTUCKY
Kentucky football: Wildcats need to shrug off loss, get back to rewriting history
Before Saturday, in recent history, Kentucky had twice played games that essentially settled the order of the SEC East. In 2007, the Wildcats rolled to a 6-1 start by upsetting No. 1 LSU. The following week, the No. 8 Wildcats had a tough 45-37 loss to No. 14 Florida and Tim Tebow in the game that basically eliminated UK from the SEC East race. And then the Wildcats stumbled 31-14 to Mississippi State. They lost at Georgia, they lost in a 4-OT marathon against Tennessee (who thus won the East). 6-1 became 7-5. A New Year's Day bowl became the Music City Bowl.
In 2018, Kentucky hosted Georgia when the Wildcats were 7-1. No. 9 UK lost to the No. 6 Bulldogs, then came out flat the next week and lost to an unranked Tennessee team, 24-7. A 9-3 UK team didn't make the Peach Bowl or the Fiesta Bowl and instead settled for the Citrus Bowl (where it did earn a memorable 10th win over Penn State). The pattern is clear.
Yes, Kentucky lost to Georgia on Saturday, 30-13. A quick review of the season confirms that losing to Georgia is nothing to be ashamed of. Not only are the Bulldogs a clear No. 1, they tower above the rest of college football.
But Kentucky can't afford to let the SEC East-defining loss turn into a 2nd, near inexplicable loss, in the mode of Mississippi State in 2007 or Tennessee in 2018. Kentucky, frankly, has too much to play for.
Kentucky has an excellent chance to put together an 11-1 season. Depending on what else goes on around college football, an 11-1 SEC season would be somewhere between very likely and certain to send Kentucky to a NY6 bowl. It would even give the Wildcats an outside chance at a CFP spot, something that has never been a legitimate consideration for UK in the Playoff era.
Kentucky has to remain focused and efficient, particularly for its next 2 games, at Mississippi State on Oct. 30 and at home against Tennessee the following Saturday. Survive those 2, and Vandy and New Mexico State look like breathers. And yes, Louisville is always an in-state rival. But that program is about 1 bell short of a fire alarm at the moment. Given the extensive negative history of UK football, saying never to a potential upset loss is an unwise gesture. But still, the next 2 loom large.
Even if Kentucky lost both games, a 9-3 season would probably land the Wildcats in the bottom of the top 25 and give them a nice middle-tier bowl game. Before the season, that would have been a nice uptick. Mark Stoops and UK could pursue a 2nd 10-win season in 4 years, and UK's program would be demonstrably on a rising curve again.
But Kentucky's long-suffering fans aren't thinking about 9-3. They're thinking about 11-1, about the Sugar Bowl, or maybe even the Playoff. They don't want a good bowl, they want a massive bowl. They want respect. And while beating Georgia would have certainly obtained some of that respect, seeing the Bulldogs confirms that upsetting them would have been something of a glorified fluke.
Georgia is tall and lean and athletic and fast and nasty and imposing. Kentucky is working on it. The Wildcats really are getting there. Georgia could stop Chris Rodriguez Jr., could score 30 points on UK's defense, could keep Wan'Dale Robinson from tearing off massive tracts of downfield real estate. But nobody else in the SEC has been able to do those things, and if UK can keep Mississippi State or Tennessee from reaching those levels, the Wildcats will probably be fine.
Kentucky didn't pull off the shocker over Georgia. But if the Wildcats want to continue to demonstrate worthiness for respect, they'll recognize that they have to bring the fight to Mississippi State and Tennessee. An 11- or 12-win season would be UK's 1st since … well, ever. Eleven wins would tie Stoops with Bear Bryant on Kentucky's all-time win list. It would have UK almost certainly ending the season in the top 10 for the first time since 1977, and it would put the Wildcats in their biggest bowl game since the 1950 Sugar Bowl.
But to get there, the Wildcats have to move on from Georgia. Remember the success of the wins over Florida and LSU, and get back there. There's still plenty more respect to earn and memories to make.