KENTUCKY
Kentucky specialist withdraws name from NCAA transfer portal
Kentucky has added some players from the transfer portal this offseason and has also lost some players.
But, when players enter their names in the portal, they don't always have to leave their school. The Wildcats got some good news on that front on Monday.
As you can see below, punter Colin Goodfellow announced via Twitter that he was withdrawing his name from the portal:
Second times a charm…Lets Ride!!!? #BBN pic.twitter.com/v6mqBNqo26

— Colin Goodfellow (@GoodfellowColin) May 23, 2022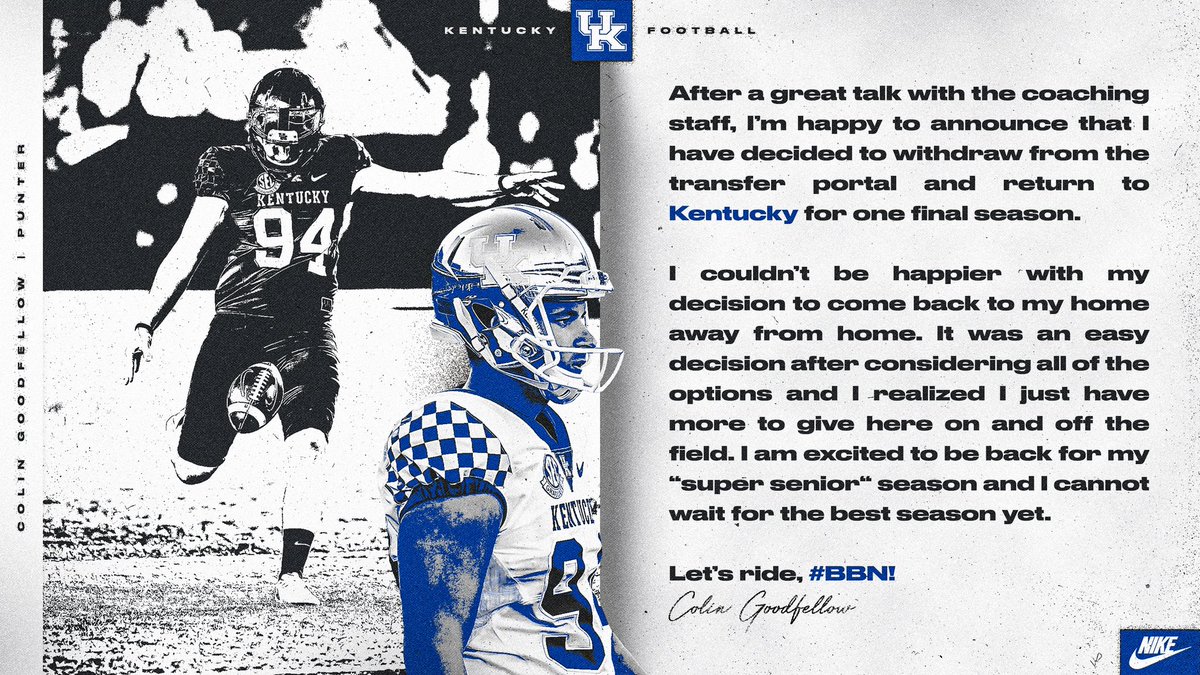 Goodfellow punted 35 times in 10 games in 2021, averaging 45.9 yards per punt. Will he remain the starter in 2022?
We'll see how the punting battle plays out ahead of Week 1 when fall camp opens in Lexington in a couple of months.