KENTUCKY
Kentucky's leading receiver, Josh Ali, announces plans for 2021 season
The Kentucky Wildcats just won the Gator Bowl 23-21, holding off a tough NC State team.
Now, many of the key players who played for Kentucky in that game need to make important decisions regarding entering the 2021 NFL Draft or returning to school.
As you can see below, Kentucky's leading receiver, Josh Ali, took to Twitter to announce he was returning to Lexington for the 2021 campaign.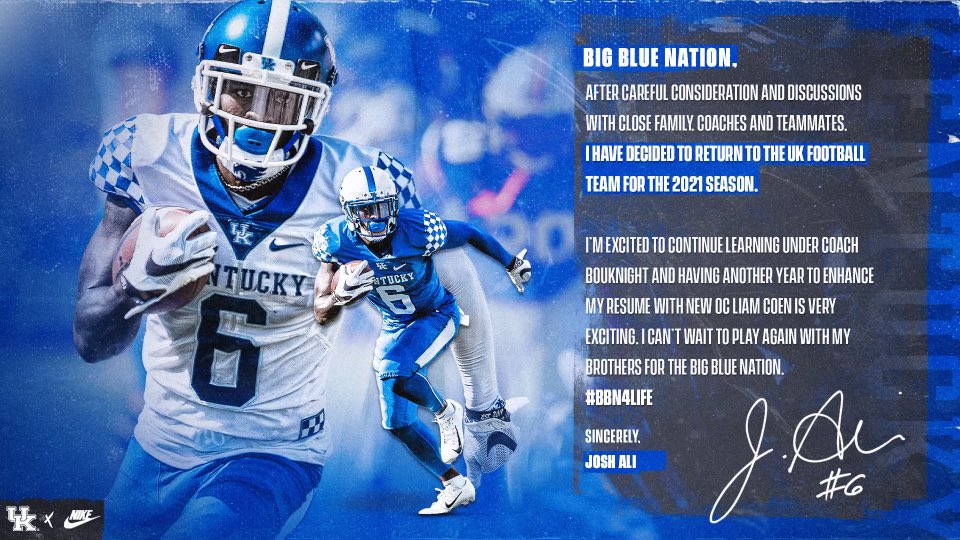 Ali had 52 catches for 477 yards and 1 touchdown in 2020. Ali was the only Kentucky receiver with more than 200 receiving yards.
Will things be different under Liam Coen next year? Ali is banking on it to improve his 2022 NFL Draft stock.