KENTUCKY
Shaedon Sharpe issues statement after declaring for 2022 NBA Draft
Shaedon Sharpe was one of the top players in the 2021 recruiting class after reclassifying from the 2022 class and heading to Kentucky early.
However, this past season, he didn't play a single minute for the Wildcats, leading some to think he might return to school for the 2022-23 campaign.
On Thursday, it was reported that Sharpe had entered the 2022 NBA Draft and was planning to stay in the class, but Sharpe himself took to Twitter to reveal that he was going through the draft process while keeping his college eligibility intact:
— Shaedon Sharpe (@ShaedonSharpe) April 21, 2022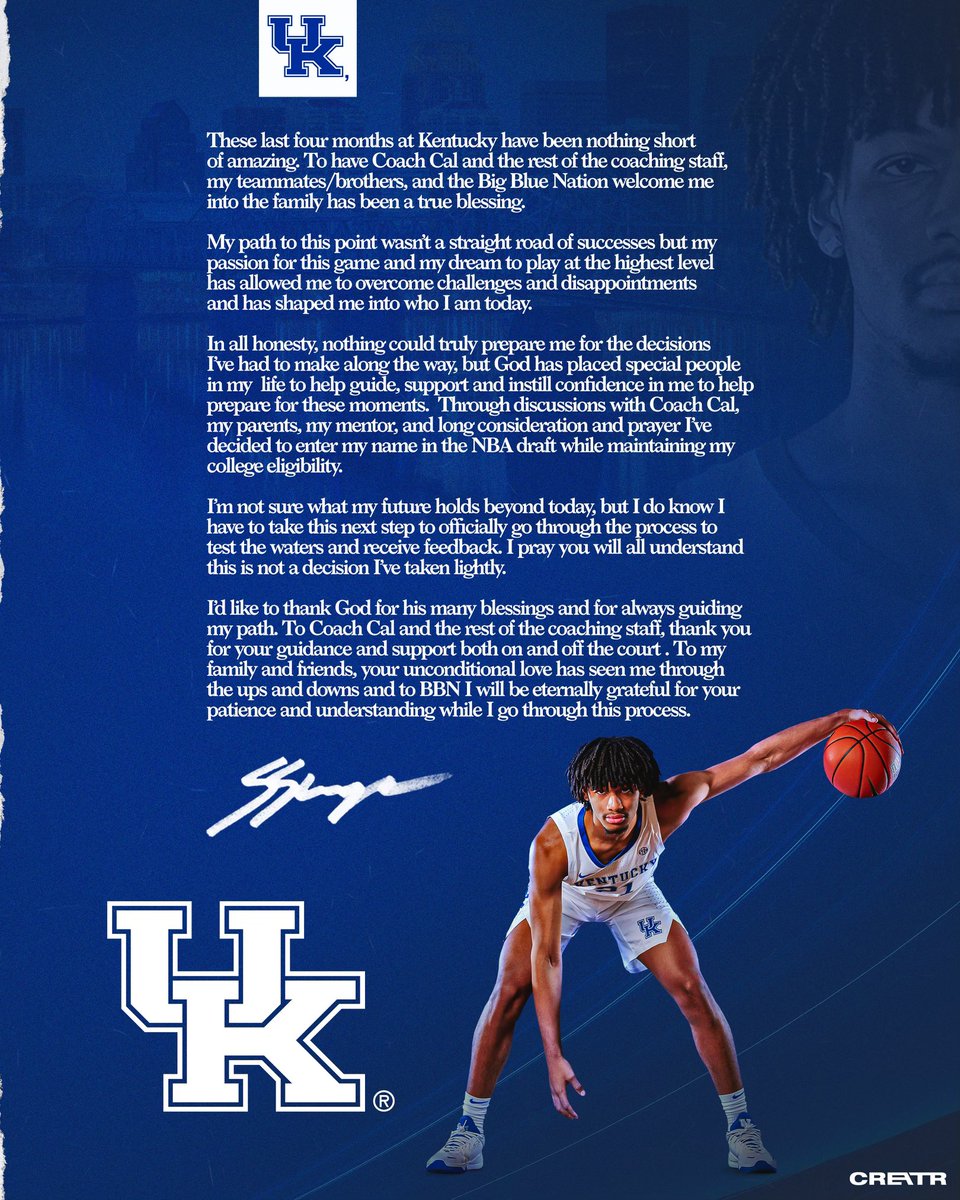 Sharpe has the talent to be a lottery pick in the 2022 NBA Draft, so we'll see what sort of feedback he gets from the league.
For now, though, the door is still open for him to return to Kentucky.