LSU TIGERS
4-star 2018 QB decommits from LSU
A Texas quarterback prospect who committed to LSU in 8th grade has now backed off his pledge after finishing his junior season.
Four-star pro-style QB Zadock Dinkelmann of Somerset, Texas shared a note on his Twitter account announcing that he is no longer committed to the Tigers.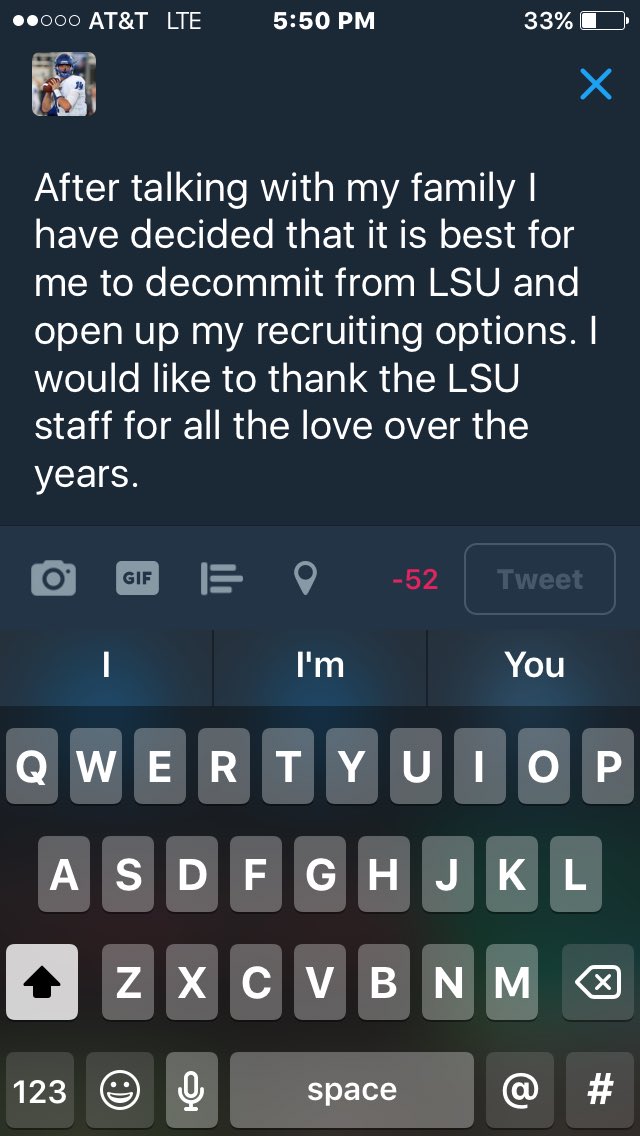 Dinkelmann currently only has two other offers from Texas and UTSA. Alabama has shown interest in the 6-foot-4, 213-pound quarterback, but has not officially extended a scholarship offer. Dinkelmann's recruiting timeline show he attended a Texas camp this summer and visited Alabama in October. He originally committed to LSU on Feb. 24, 2014.
An ankle injury in September cut Dinkelmann's junior season short. He is rated the No. 12 pro-style quarterback and No. 41 recruit from Texas by the 247Sports Composite.
The Tigers have a pair of four-star quarterbacks, Myles Brennan (pro-style) and Lowell Narcisse, among their 19 commitments for 2017.