Brian Kelly delivers hilariously awkward dancing recruit video as fans and media react
Brian Kelly has secured Walker Howard to stay with the LSU recruiting class as the 5-star quarterback recruit has chosen to stay with Kelly's program following the coaching change.
Howard, who is from Lafayette, Louisiana (St. Thomas More), shared a video of he and Kelly dancing together in a production with spinning effects and black lights. Walker committed to LSU in June of 2020, and after meeting with Kelly, and following this video, it appears he plans to play for the Tigers.
The review of the video, however, drew plenty of reaction from fans and media.
It had more than 133,000 views by Sunday night, more than 600 quote tweets, and 1,400 likes on Twitter.
Got my coach! 🐯🐯 @CoachBrianKelly pic.twitter.com/j0nurt5sMa

— Walker Howard (@Walker_Howard4) December 13, 2021
So I see they picked the Garth Brooks "Double Live" version… https://t.co/QNPSjYpXDn

— Colin Gay (@ColinGay17) December 13, 2021
Holy hell.. it's real?? They really did this and released it to social media on purpose????? https://t.co/exeS4Crz52

— Inside The Hawg Pen (@Inside_Hawg_Pen) December 13, 2021
Here is a guy dancing because he knows he just got 100 million guaranteed and that he will never beat Nick Saban. I honestly can't say I blame him. Dance away. But this is hilarious. https://t.co/HVuNmKKREP

— Neil Fredrickson (@NeilFredrickson) December 13, 2021
This is too white for me and my family are Presbyterians from Iowa. https://t.co/FvtVo14DvL

— Overeacting Cy (@overeactingCY) December 13, 2021
I'd de-commit from lsu if I were on the team and saw this https://t.co/RlwsUdN5R4

— Dan Mackey (@dannymackey) December 13, 2021
Brian Kelly is the new in-law trying really hard to fit in at Thanksgiving https://t.co/QmMa0ELO1A

— Dan Wolken (@DanWolken) December 13, 2021
Brian Kelly makes moves like my dad when he's the first one in line at the prime rib bar at Golden Corral. https://t.co/9OXTp1moKV

— WC Viking PA (@WC_12GageCowboy) December 13, 2021
Brian Kelly is on an incredible troll streak. These are unprecedented moves https://t.co/QIzA9YeF3V

— Cream (@CreamSteamerson) December 13, 2021
I never realized how much of a goober Brian Kelly was til he ditched Notre Dame and went to LSU. Guess I wasn't paying attention.

— Konnor Fulk (@KonnorFulk) December 13, 2021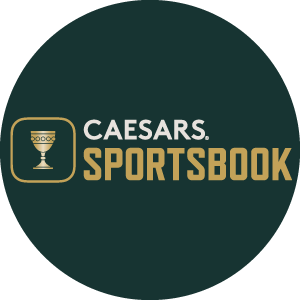 Caesars Sportsbook
STATES Louisiana
SIGNUP BONUS
UP TO $1,000
+1K REWARD & 1K TIER CREDITS