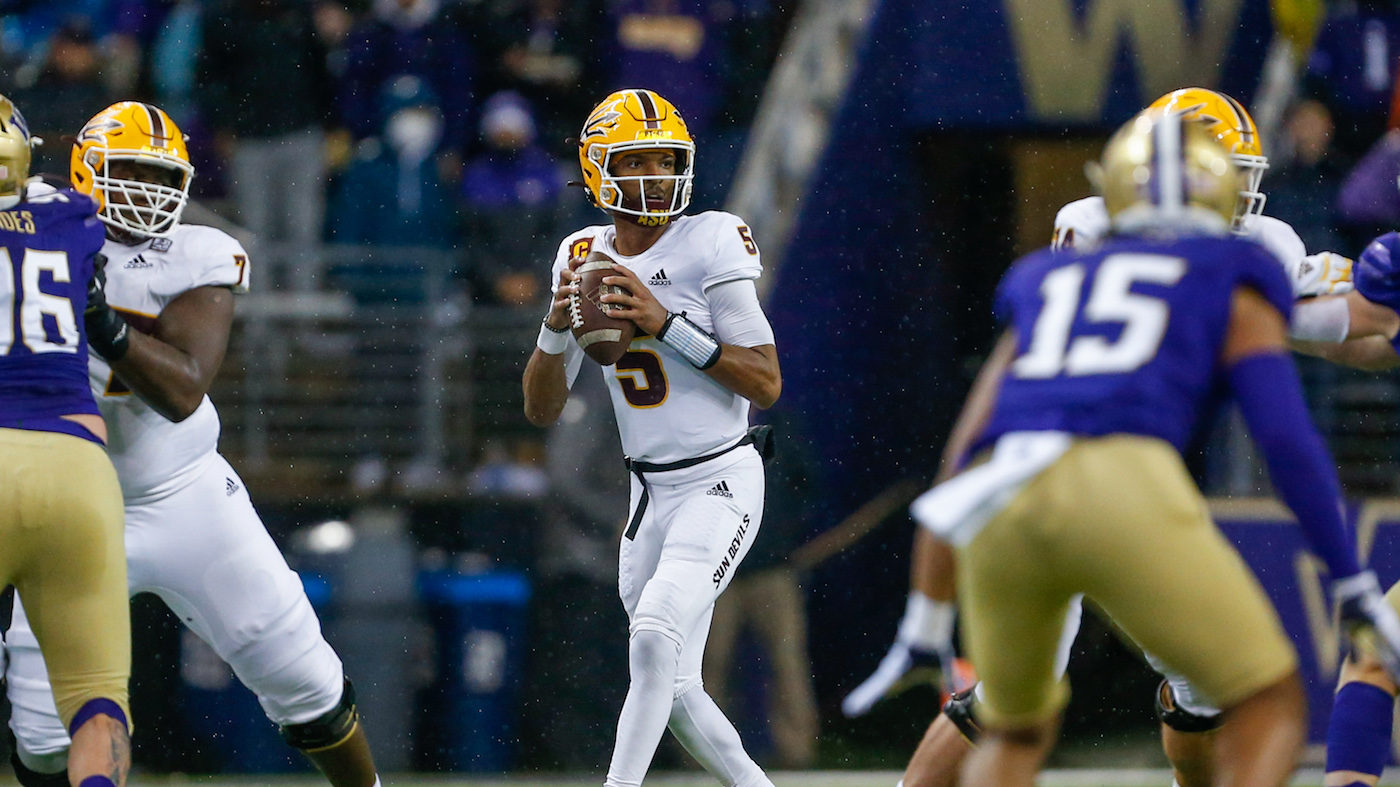 LSU TIGERS
Jayden Daniels vs. Garrett Nussmeier: Analyzing LSU's QB competition after Myles Brennan's exit
The LSU quarterback competition just got less crowded.
And it's nearing an end.
It now has 3 competitors instead of 4.
And the season-opener is now less than 3 weeks away and the necessity of choosing a starter against Florida State on Sept. 4 is looming much sooner.
Soon first-year head coach Brian Kelly and offensive coordinator Mike Denbrock will select who will lead the offense against the Seminoles in the Caesars Superdome.
It won't be Myles Brennan. The Tigers announced Monday morning that Brennan was ending his college football career.
Brennan, at age 23, 15 months removed from earning his degree at LSU and stepping away as his 6th season was about to begin, has become as adept at reading the handwriting on the wall as he is at reading defenses.
He wasn't going to start this season, which unfortunately for him was consistent with the duration of his career.
When spring practice ended, Brennan had arguably the best chance to win the job. But that was no longer the case in mid-August.
Now it's ostensibly a competition between Jayden Daniels, Garrett Nussmeier and freshman Walker Howard.
Daniels has the edge in experience and versatility. He started 29 games in 3 seasons with Arizona State before transferring during the offseason. He also is proven as a dual-threat quarterback, having rushed for nearly 1,300 yards and 16 touchdowns in addition to passing for 6,000 yards and 32 touchdowns with the Sun Devils.
Denbrock said at the end of spring practice that he was holding off on finalizing the offensive system so he could better tailor it to the starter – once he knew who that starter was.
Brennan, Nussmeier and Howard – to varying degrees – would have invited a focus on pocket passing, but Daniels would provide an opportunity to expand the playbook with more utilization of running skills.
Additionally, the offensive line has been an area of concern for Kelly, though he seems more optimistic now than he was in the spring.
Nonetheless, with some uncertainty on just how good the blocking is going to be, Daniels' ability to add a running element from the quarterback position as well as ad lib effectively when necessary has to be attractive to the coaches.
Presumably the final touches are now being placed on the playbook – if they haven't already been completed.
Although Daniels appears to be the logical choice, he did seem to hit a plateau after an outstanding freshman season in 2019.
Nussmeier, who saw limited action in 4 games as the primary backup to Max Johnson as a true freshman last season, sustained a minor foot injury early in camp and more of his reps went to Daniels than Brennan.
That suggested that Daniels had created some space between himself and Brennan, just as Brennan and Daniels had created some space between themselves and Nussmeier and Howard coming out of spring practice.
Each quarterback will now get more reps since they'll be divided 3 ways instead of 4, but time is running short.
Nussmeier is very talented and needs to demonstrate that he has matured enough from last season to make better decisions and deliver more precise throws, though accuracy has not been considered a strength of Daniels, either.
Howard has earned Kelly's praise for his advanced skills, and he's closer to Daniels as a runner than Nussmeier is, but he still seems the longest shot even though he's now presumably in 3rd place instead of 4th.
Though the number of competitors changed from 4 to 3 on Monday, the general nature of the competition didn't. LSU still has multiple promising options – each with a different résumé.
As the competition moves on from Brennan, one thing is worthy of consideration.
Each quarterback – regardless of how the depth chart shakes out – would be wise and LSU would be well served if Daniels, Nussmeier and Howard moved forward with the patience, determination, perseverance and leadership that Brennan demonstrated during his star-crossed tenure.
Read More
Louisiana sports betting is officially live in much of the state. Whether it is betting on SEC football or LSU football games or the Heisman race each year, if you live in Louisiana, you can now do it from your mobile phone.