LSU TIGERS
Key LSU DT Tyler Shelvin makes final decision regarding 2020 season
The LSU Tigers have had a few key players opt out of the 2020 season, including star WR Ja'Marr Chase and DL Tyler Shelvin.
Recently, DL Neil Farrell opted back into the 2020 season, and there were rumors that Shelvin could do the same.
However, that won't be the case. As you can see below, Shelvin took to Twitter on Thursday to address those rumors and say he is sticking with his decision to opt out and prepare for the 2021 NFL Draft:
https://twitter.com/Bruhman72/status/1309150601176117250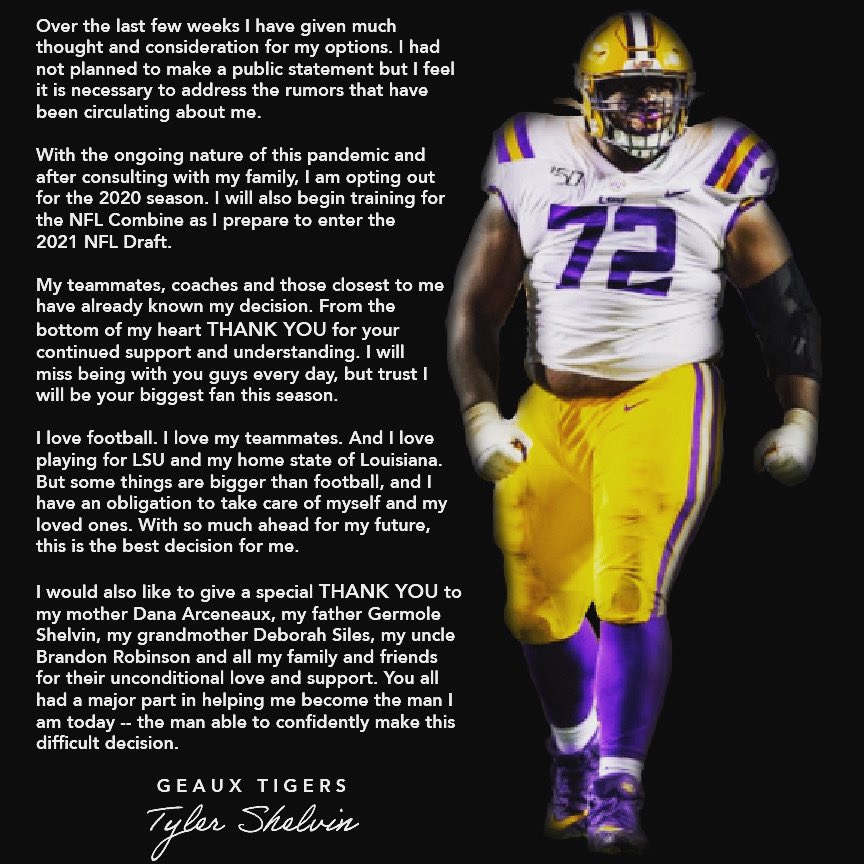 Shelvin has been getting some buzz as a potential first-round pick. We'll see if his decision not to play in 2020 helps or hurts him.
In 2019, Shelvin recorded 39 tackles (3 for a loss) and broke up 2 passes.