LSU TIGERS
LOOK: LSU OC Steve Ensminger seemingly fires back at Greg McElroy over QB criticism
Recently, SEC Network analyst (and former Alabama QB) Greg McElroy said he'd love to see Ohio State transfer QB Joe Burrow go to LSU so he could "see LSU with a quarterback" in his lifetime.
Obviously, that comment ruffled some feathers in Baton Rouge, including those of new OC Steve Ensminger.
As you can see below, Ensminger seemed to fire back at McElroy with a graphic showing the seven LSU quarterbacks who have been selected in the past 20 NFL Drafts:
https://twitter.com/RossDellenger/status/996499582908620800
Ensminger's graphic, which includes seven LSU quarterbacks to have been drafted in the last 20 years, is below: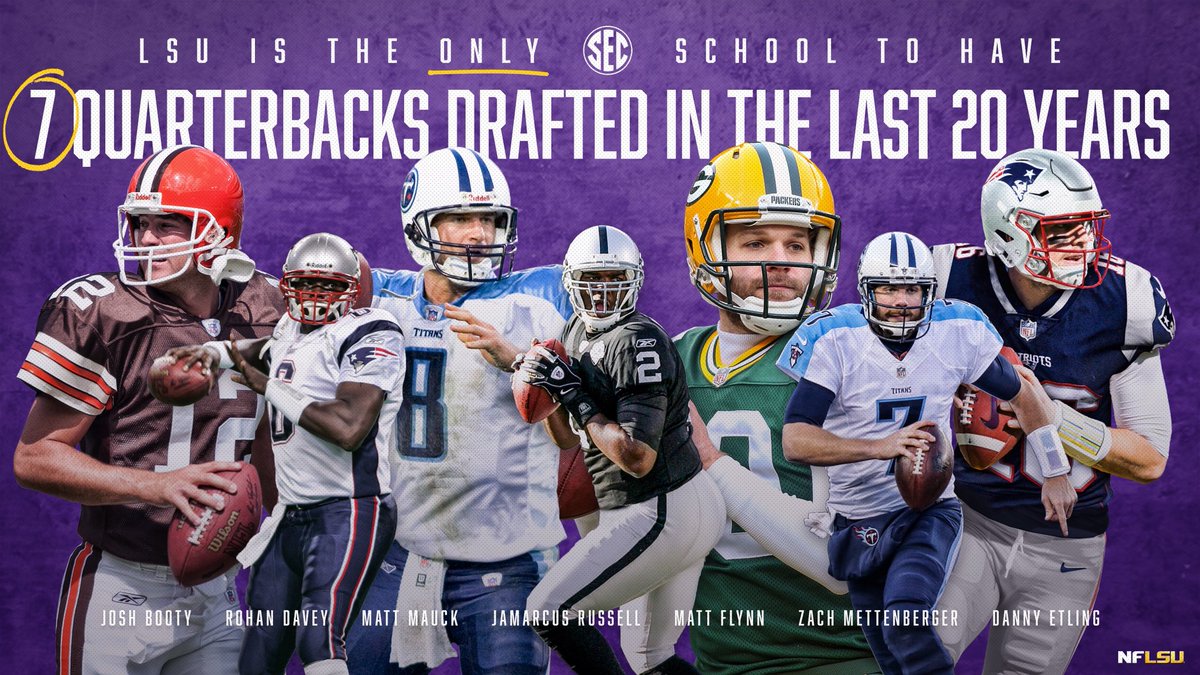 Though it's impressive to have had seven quarterbacks drafted in the past 20 years, none of those guys exactly went on to a memorable career.
In fact, Matt Flynn is probably the most-successful player on the list, though JaMarcus Russell was the No. 1 overall pick in the 2007 NFL Draft.
Mauck and Flynn won national championships in their time at LSU, so maybe that's what Ensminger should have focused on.