LSU TIGERS
LSU forward Emmitt Williams announces 2020 NBA Draft decision
With the 2020 NFL Draft drawing to an end, the next big draft will be the 2020 NBA Draft in June (unless it gets moved back).
For now, players are trying to make their decisions on whether to enter the draft pool or stay in school. On Saturday, LSU big man Emmitt Williams reached his decision.
As you can see below, Williams tweeted that he would enter his name in the draft:
https://twitter.com/EmmittWilliams6/status/1254159594697490433?ref_src=twsrc%5Etfw%7Ctwcamp%5Etweetembed%7Ctwterm%5E1254159594697490433&ref_url=https%3A%2F%2Fwww.tigerdroppings.com%2Flsu-basketball%2Flsus-emmitt-williams-declares-for-the-nba-draft%2F89734567%2F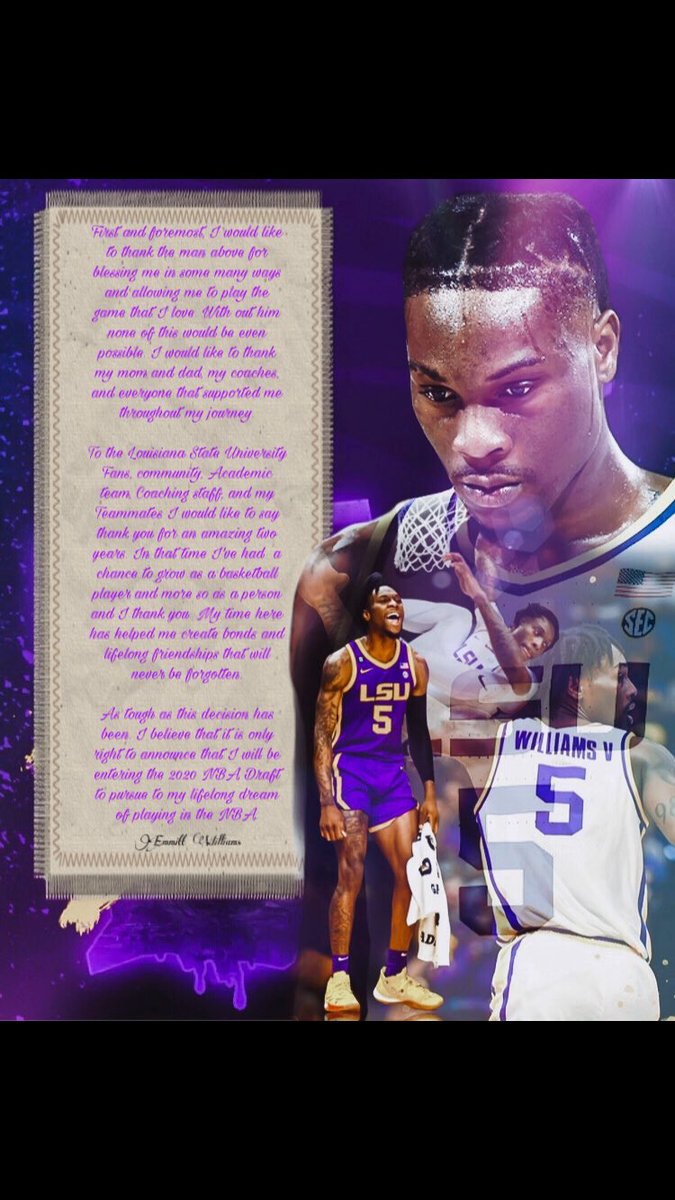 It is unclear at this point whether or not Williams will retain his college eligibility to keep the option open of returning to LSU.
Williams appeared in 31 games this past season, starting 25. He averaged 13.3 points, 6.6 rebounds, 1.2 assists and 1.2 blocks per game.